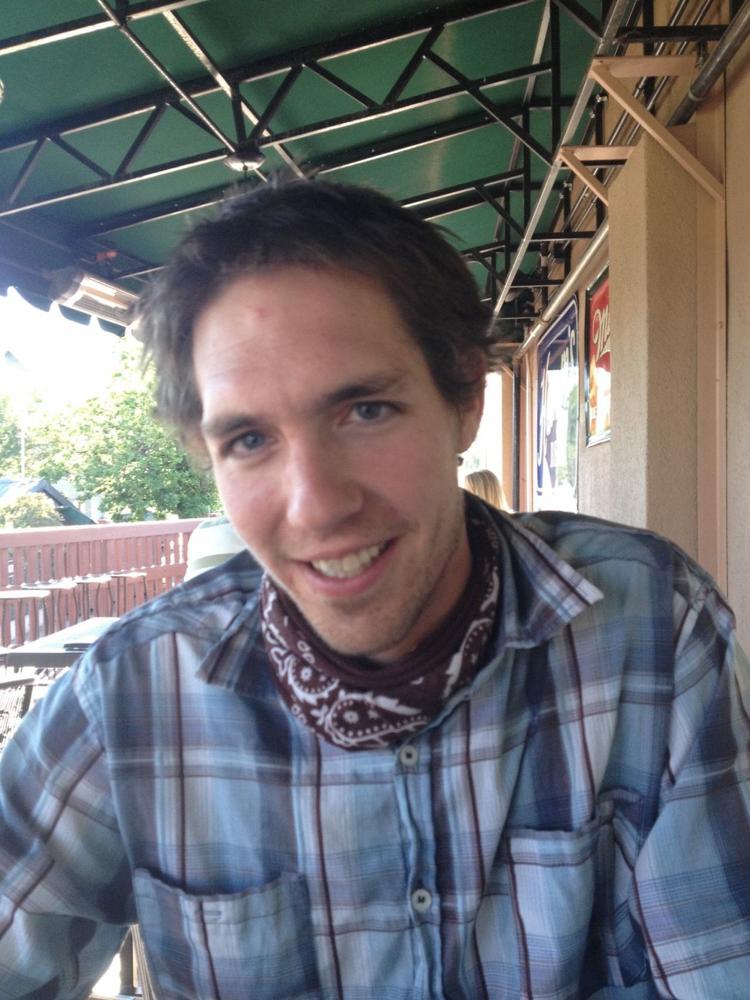 Bret and Renee Boundy of Helena are seeking proposals for a public art project to memorialize their son Kyle, who died in a 2017 car crash at age 26. 
The Boundys are working with the Helena Public Art Committee, Helena Open Lands Parks and Recreation Department and the city of Helena to have a sculpture commissioned and placed in Wesleyan Park.
"Kyle dreamed of making Helena brighter and more interesting through art," the Boundys said in a joint statement. "This effort seemed the best way to make a small piece of his grand dream come true."
According to the request for proposals, the sculpture should "surprise, inspire and fuel the imagination." The design may be "whimsical, abstract, surreal or representational," and elements "may be movable, but of course safety is a primary factor." The request says a sculpture that may be appreciated by both children and adults would be ideal, and the materials and design should minimize the potential for graffiti and vandalism.
The total budget for the project is $30,000. The funds came from donations from friends, family, people in the community who knew Kyle and from an insurance settlement. The Boundys said it has taken a few years to come to fruition because public art requires input from so many public entities. The family credits the HPAC as instrumental in helping them through the process.
The cost of all equipment, services and supplies must be included in the total budget. The contract may include a provision for payment of $15,000 upon award, and the rest paid upon completion.
The crash that took Kyle's life occurred on Dec. 13, 2017, 2 miles east of his hometown of Helena on Highway 287. 
"This was not a phone call we thought we might get," they said.
The Boundys said Kyle did a lot of living in the days he spent on earth, working hard to be present in every moment. His parents said that in his quest for understanding, Kyle once rode his mountain bike from Helena to the Pacific Ocean, taking as few roads as possible. He would run for miles in the Montana wilderness until he would collapse under a tree. They said Kyle once lived in a cave in the Arizona desert for several weeks with little food and a lack of warm clothing to "better understand his existence."
"He valued risk and discomfort as he mused on the nature of life and death," said the Boundys. "He lived a very aware, frenetic life. As if he suspected his time here would be short and he needed to take in as much as he possibly could."
Art played a significant role in Kyle's life. His parents said he loved art that would either shake people out of their comfort zone or leave them wondering what it is they were observing. They said his artwork ranged from dark to disturbing and even abstract. He would use any viable material to make his art and would often give it away or leave it in a public place to be taken once completed. Kyle was also a musician who loved weird and experimental guitar work, according to the Boundys.
"He would usually just grin broadly if anyone told him his music didn't seem to make any sense," they said.
Wesleyan Park was chosen as the place for this art installation because Kyle loved children and the way they viewed the world. His parents said Kyle appreciated the way kid art doesn't share the same boundaries or hang-ups of adult art.
The Boundys hope that an art piece near playground equipment will be more whimsical or carefree than art that would be more "adult." The Boundys said that in the same way Kyle left his art to be discovered, they feel that Wesleyan is off the beaten path in terms of the public art network and that it would be a wonderful place to discover a piece of artwork.
The Boundys said they have no expectations or vision of what the art piece will be. They want to leave the art itself wholly up to the artist.
"We hope to be surprised and possibly amused or confounded by something challenging and interesting," said the Boundys. "We want the people of this community to have a chance to enjoy something intriguing and we hope more people are inspired to create works of art here in Helena."
Get local news delivered to your inbox!
Subscribe to our Daily Headlines newsletter.