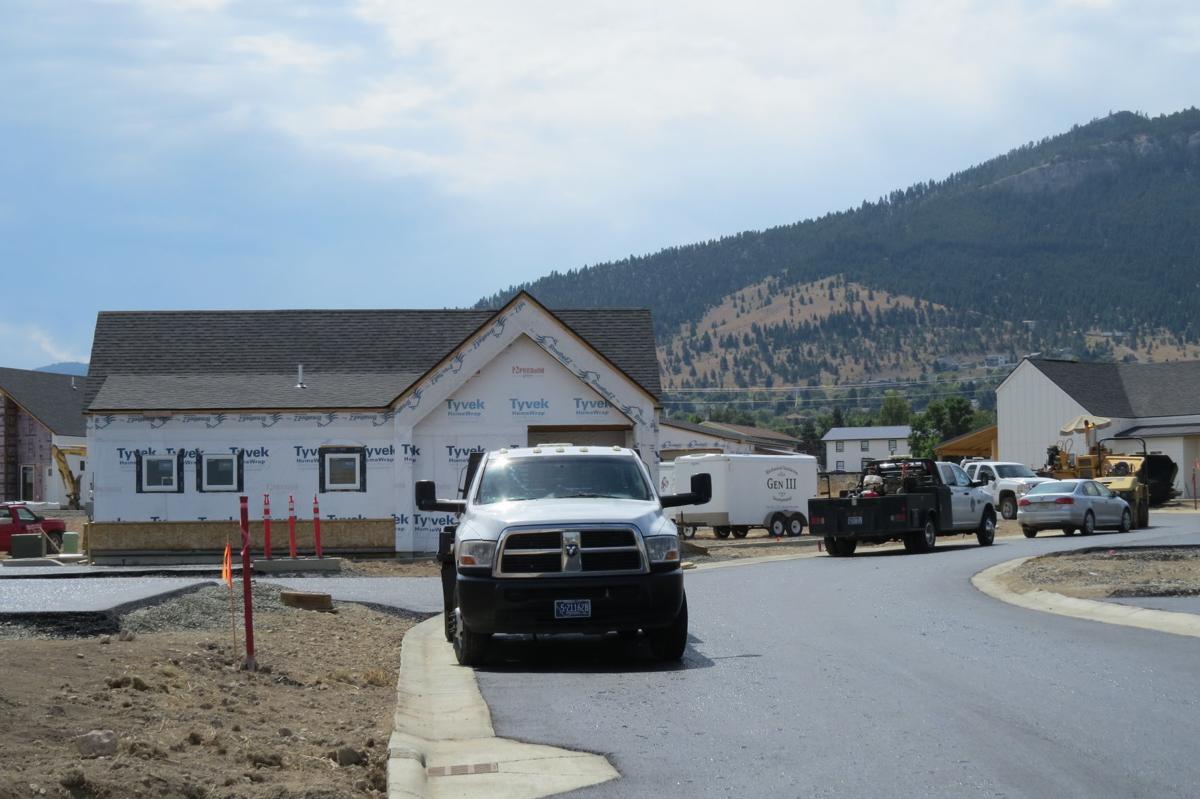 The city of Helena took the first step Wednesday in establishing a potential new and stable funding source for affordable housing.
The Helena City Commission reached consensus on a proposal from Commissioner Andres Haladay to consider the creation of an affordable housing trust fund. The consensus means the commission will move forward with discussion on a draft resolution to create the trust fund, including consideration of funding sources and amounts.
The city has identified affordable housing as one of its primary challenges and has seen some success at addressing the issue with projects such as the Red Alder development on Helena's Westside. While the city may offer tax credits or waive fees for certain projects, getting affordable projects off the ground takes funding, which often comes through competitive grants.
A Helena affordable housing trust fund could be used for a variety of needs including purchasing property, rehabilitating or making health or safety improvements to existing property, below-market financing, matches for other funding sources or fostering public/private partnerships, according to the draft resolution.
Across the country about 700 communities have adopted some form of an affordable housing trust fund, Haladay said, with Missoula cited extensively as an example for the commission. Ultimately it would come down to the city commission on how funding would be allocated, he said.
"That'll be up to this commission or any future commission to decide what the priorities will be," he said.
The median price of a Helena home is nearly $267,000 and average monthly rent is about $892 per month, Sharon Haugen, the city's community development director, told the commission.
Haugen said in an email that specific criteria for low or moderate income would be drafted by the city and considered by the commission as it takes up an ordinance. But generally, federal standards for low and medium incomes are recognized as 60% and 80% of median household income respectively, or about $50,0000 and $67,000 for a family of four.
Several potential funding sources could go to the proposed trust fund. That includes allocating $100,000 from the city's general fund each year, proceeds from the sale of city property, private donations, and principal and interest on loans. A portion of proceeds from tax increment financing districts could also be tapped.
"Ultimately it's supposed to be long term and it's supposed to be revolving," Haladay said.
Following the sale of the Helena Bus Depot and KCAP Park, the city has about $320,000 in proceeds sitting in an account, Haugen said.
The commission supported moving forward with discussion and consideration in future meetings.
Commissioner Emily Dean said she wanted more information and data about trust funds as the commission moves forward.
"I'm supportive of the concept, but it's a big lift and I want to make sure when we dedicate these city resources we need to do it right," she said.
Commissioner Sean Logan echoed a desire for more information and said public participation should be prioritized as the discussions moved forward.
The commission had some debate about whether a citizen advisory board should be created as part of the trust fund, however, Haladay noted that there are a number of boards and organizations already working on affordable housing issues in Helena and the commission should take that into consideration before forming another board.
Commissioner Heather O'Loughlin felt there were pros and cons to a citizen advisory board and wanted to see feedback from community organizations. She also felt there could be potential to fund the trust fund as early as this fiscal year with a general fund budget amendment and access to other funding sources.
"We often say our budget reflects our values so I would implore us to consider a potential deposit this year," she said.
If TIF funding were to be dedicated to affordable housing, O'Loughlin suggested that the portions of that funding be increased incrementally over time due to the newness of some of the TIF districts in Helena.
Reporter Tom Kuglin can be reached at 447-4076 @IR_TomKuglin