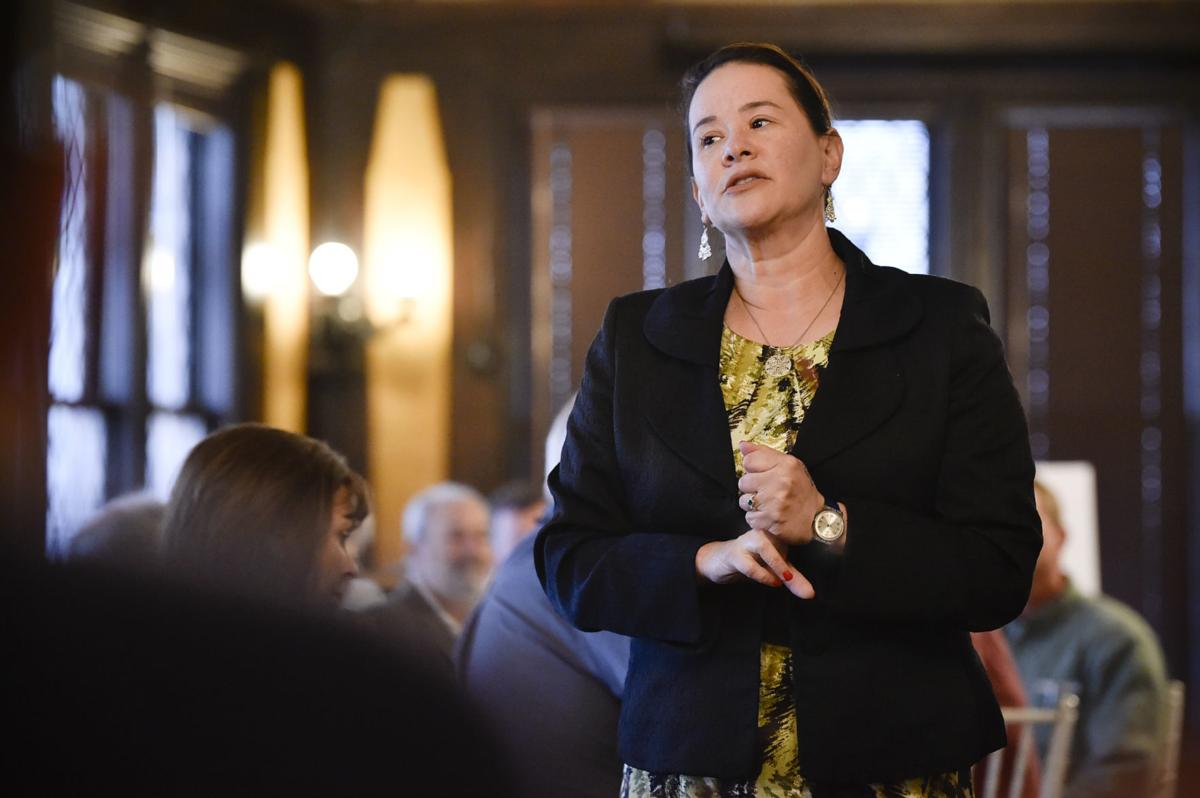 The Helena City Commission has called a special meeting to consider an agreement that would terminate the employment contract of City Manager Ana Cortez. 
The meeting is scheduled for 3:30 p.m. Monday in the Commission Chambers of the City-County Building, 316 N. Park Ave.
The city commission selected Cortez from a pool of 116 applicants in late 2018, and the term of her employment contract was from Jan. 23, 2019 to Dec. 31, 2020.
Under the terms of the separation agreement, Cortez would receive a lump sum of $163,887.51 and a letter of recommendation from Mayor Wilmot Collins to tender her resignation effective Feb. 6. The amount of the payment accounts for nine months of Cortez's salary and benefits, as well as her accrued time off. 
By signing the agreement, Cortez would waive any and all potential claims against the city pertaining to her employment as city manager. 
The city commission voted 3-0 Jan. 17 to place Cortez on paid administrative leave pending a third-party investigation into a complaint against her. Mayor Collins was not present at that meeting, and City Commissioner Sean Logan abstained from voting on or discussing the matter.
Great Falls attorney Jordan Crosby of Ugrin Alexander Zadick, P.C. has been working with the city on this matter. Crosby told the commissioners during the Jan. 17 meeting that attorney Lilia Tyrell, a partner at the Bozeman-based law firm Kasting, Kauffman & Mersen, was willing to conduct the investigation into the complaint against Cortez. 
Crosby declined to characterize the nature of the complaint but said it related to the "harassment and discrimination" sections of the employee handbook.
Cortez was also placed on paid administrative leave in June amid an investigation into two grievances filed by city employees alleging harassment. Cortez was later cleared of any policy violations, but an independent consultant recommended and the city commission agreed to require her to complete communications and management training due to concerns about her "bearing and management style."