After putting it on blocks last year, Helena College is taking major steps to reinvent its automotive program.
The program was put on moratorium over the summer as no new students were looking to enroll. That started a three-year clock countdown for administrators to decide what they wanted to do. 
Tammy Burke, trades division chair at Helena College, said the program had low enrollment, bad retention and was expensive to run. It turned out 26 graduates in the past two years. 
"Our goal is to serve the community," Burke said, and the college felt it wasn't doing this with the automotive program. Many of the students would drop out and head to work in the industry before finishing their education. Burke said this created a heavy lift for the industry and it took students longer to reach a livable wage. This became a concern just after the 2008 recession, and administrators started taking a hard look at the program three years ago.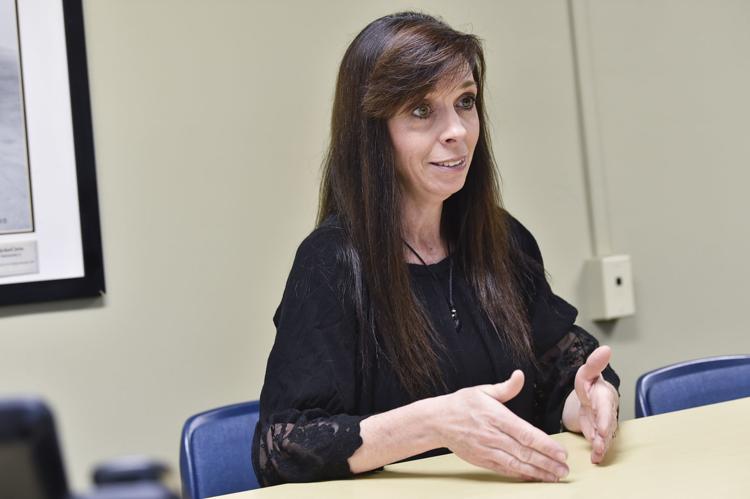 Burke knew the college had to do something or the program would disappear forever. The administration decided the best course of action was to reach out to area independent and corporate dealerships and propose a public partnership. 
"We are willing to lift the education weight if they can provide on-job training," Burke said."We've realigned the curriculum to help students and make it flow better."
The new implementation will start in the fall and see students work as interns and apprentices at dealerships in the area. Students will come to classes in the morning and go to their industry partner job in the afternoon. By the end of the two-year program, students will have completed an associate's degree in applied science, eight automotive service excellence exams and 1,000 hours of work-based experience. The aim is to give students a big leg up in a field that could take up to 10 years experience to reach master mechanic status. 
"This type of college-employer industry partnership is essential to serving the current and emerging priority workforce development needs of Helena area employers while simultaneously promoting community and economic development for Helena-area communities and residents," said Kirk Lacy, interim dean of Helena College. "Helena College is very excited about the great progress that has been achieved through these innovative collaborations with our area automotive industry partners, and we're even more excited about the great potential for using this as a successful model for partnering with interested employers in other industry sectors as well."
Prior to this reinvention, Lacy said the unfortunate reality was that area employers and the college were competing for the same group of students. It left students with a decision where they either completed a well-rounded education or start making money. The program hopes to take that decision out of the equation by offering these paid apprenticeships. 
Dave Jones, Helena College's automotive teacher, said the big benefit of the reinvention is that students will get their foot in the door at area dealers and obtain work experience in the process. 
"Matching a student to a shop is a big priority for us," Jones said. He explained that independent, corporate and fleet shops, like state or county work, all have a different atmospheres. A large difference is the need to produce, or return, vehicles as quickly as possible.
Burke agreed with Jones' sentiment stating that the lab experience is great, but cannot compete with real-life work experience. Additionally, satisfying customers is something that students have struggled with in the past and Burke hopes this partnership will provide a more clear picture of what an industry career is like.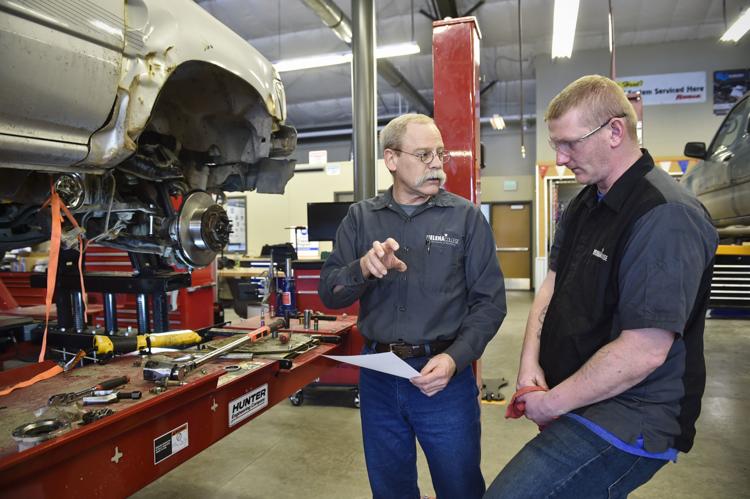 Jones suggested that students might even rotate between a few different shops, giving them a wider variety of experience. This could help students learn what pace of work they want when they enter the industry. 
"There are all levels of people in our classes. Some don't have that experience of needing to produce," Jones said. "This will give them that experience." 
Another thing the program could help with is the natural attrition of the industry. Kit Johnson, owner of J4 Automotive, said the industry is lacking in auto technicians.
Johnson believes this partnership can give students a taste of what it's like being in a shop while they make a little money. 
"They need this hands-on experience," Johnson said. "Being a mechanic is 50% knowledge and 50% skill." 
"I get to trial run these students and may find talented new employees," Johnson said.
Addressing the lack of technicians is a major goal of this reinvention. Burke said the automotive industry has had a clear need they couldn't avoid for a while. She believes this could be due to the industry leaning harder on math and science. 
This increase in technical proficiency is another thing the partnership aims to tackle. Burke said dealers and partners are offering access to their proprietary software and technology.
Howard Reed, service manager at Lithia Dodge, said they have an entire plan for the students they bring in for an apprenticeship that includes online training with Chrysler.
"We have a whole timeline planned out for them," Reed said. "We are going to be in touch with these students for two years. We can take them full-time in the summer and offseason."
Reed said Lithia struggles to find mechanics and technicians like other dealers. Part of the problem is that there is no "feeder system" pairing newly trained students with dealerships in Montana and many of the larger automotive educators just don't turn out high-quality employees, explained Reed.
"With this we can mold these students into what we want," Reed said. "It's going to be hugely beneficial to us."
Reed said if they didn't partner with the college, it would be a lot harder for Montana to grow its own pool of potential employees. He anticipates the program will see a high success rate and that students will be able to find work quickly after graduation.
Burke said it took around six months from the first conversations to secure partnerships with seven shops in the area. In March, the dealers gathered with Helena College administrators to sign a memorandum of understanding that required each partner to take on two students for a total of 14. Burke said the program will only take on as many students as area dealers can handle. 
"We thought it was time to ask them to step up and support the program via these apprenticeships," Burke said. "It's a big ask having them put forth this financial commitment, but I feel like they are seeing the big picture."