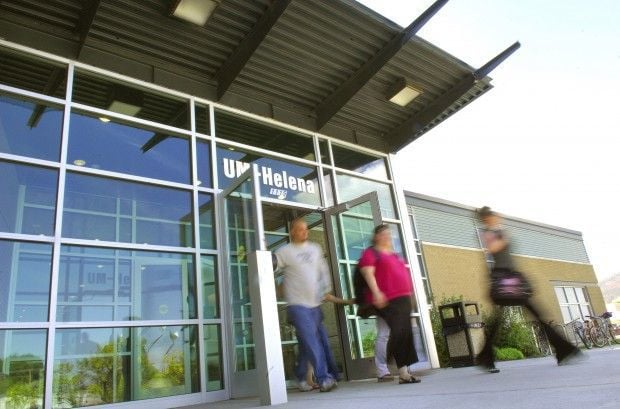 After quietly announcing the program last year, Helena College has begun its second round of recruitment for the new 2+2 elementary education degree.
The primary benefit of this degree is that students can graduate with a degree in K-8 education through the University of Montana without ever having to leave Helena. According to Kim Haughee, a Helena College math professor and adviser to elementary education students, the college currently has three seniors in the program. Those students are set to graduate in May following a semester of student teaching. They will be the first to fully obtain their elementary education degree in Helena. 
"Typically the students at Helena College have families or jobs that are difficult to leave," Haughee said. "More want to stay in Helena. This program provides economic and family stability to those students." 
Applications are accepted each year from November to Feb. 15. That cohort of students will begin classes the following fall, according to UM academic adviser Charity Atteberry. Atteberry said the application process is a little "old school" in that it is sent by mail to the university. She said the important thing is to have the application postmarked by Feb. 15. 
In the program, students complete a range of core classes such as literature, math and sciences through Helena College. Once the classes evolve to social sciences and elementary education courses, the students begin classwork via live video conference with UM professors. However, the students still participate as a group in a classroom at Helena College. Students do not take classes from home. 
Atteberry said students will also get some education in areas such as fine arts and physical education during their coursework.
"We really want a powerful connection between (college) classroom and (elementary) classroom," Atteberry said. 
You have free articles remaining.
Trent Atkins, department chair and professor in the department of teaching and learning at the Phyllis J. Washington College of Education, said much of this is due to a redesign of the elementary education program at UM approximately seven years ago. During that redesign, department heads decided the best move was to move toward a more "clinical" model.
"It holds us self-accountable that what we are teaching is immediately applicable," Atkins said. "We've known for some time that field experiences is what students find most valuable."
In the past, students pursuing an elementary education degree would go to Missoula after approximately a year and a half at Helena College. They now have an option to go to Missoula or stay in Helena. The coursework won't be any different. Atkins said Haughee and everyone else at Helena College have been instrumental in making sure courses at Helena College are equivalent to those at UM. 
So far, Helena College will have seven students in its spring cohort. Atkins said there has been similar growth at Flathead Community College where this program is also offered. Enough students have joined the program that UM can have professors solely dedicated to teaching classes via video conference to students at these community colleges. 
Additionally, once the students reach the hands-on student teaching portion of their coursework, they have access to UM's extensive network of contacts. This can lead students to fulfill student teaching requirements in their local community or even internationally. 
"It's a big step and really opens things up for students from a two-year college," Atkins said. "One of the reasons we wanted to do this is to address issues like the lack of rural teachers without decreasing the coursework." 
This is the primary philosophy behind the 2+2 program. Its goal is to allow students to remain in Helena while earning this degree. However, the program still provides a classroom experience and opens many other doors for Helena College students, according to Atkins.