As Helena College graduate Ben Barnard received his degree Friday evening, his girlfriend and a few faculty and staff members were the only people in the audience. 
However, he said he still felt like he was getting the full commencement experience. 
"It's a blast to be able to come down, and everybody's showing a lot of appreciation and congratulating me for two years of dedication," he said, adding that he was proud to finish his associate of applied science degree in fire rescue with a 4.0 GPA. 
Instead of holding a big commencement ceremony at the Lewis and Clark County Fairgrounds like usual, Helena College invited each of this year's 201 graduates to schedule a time to bring up to five guests to watch them receive their degree or certificate individually. Held at the Airport Campus Friday evening and scheduled for the Donaldson Campus Saturday, these COVID-19-friendly ceremonies also include areas for the graduates to take photos and enjoy refreshments with their group. 
Last year's 217 graduates were also invited to participate, as Helena College's 2020 commencement ceremonies were canceled altogether.
In a pre-recorded commencement speech released on YouTube (https://youtu.be/uAQumrpJSus), Helena College Dean and CEO Dr. Sandra Bauman acknowledged that this year's ceremonies were a bit outside the norm.
"I know this ceremony looks a little different than graduation events of years past, but to me that seems a very fitting way to honor a year that has been very different than what we expect," she said. "It's a tribute to all of you, graduates, that you are here today, even in the face of adversity and the additional challenges we have all faced. What a testament to your resourcefulness, perseverance and work ethic."
In another video message (https://youtu.be/glb1kJQ2cKE), student speaker Hunter Brooks acknowledged the educational, emotional and economical hardships many students faced in the last year.
"Most of us had to deal with one if not many of these hardships, and so everyone graduating here today should be extremely proud," he said. "This moment is a testament to your tenacity and is an incredible show of resolve. In the future, when hardship is met, you should look back at this moment and know in your heart that you can crush any obstacle and you can remove any challenge in your way."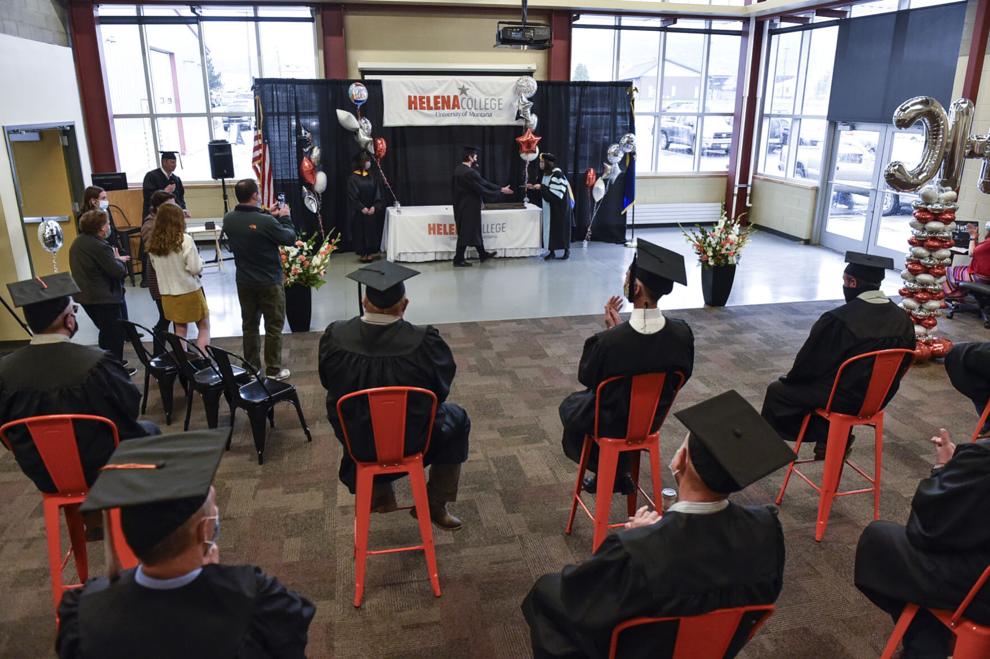 Bauman noted that this year's graduating class includes parents, students who are working full-time jobs, veterans of the armed forces, and leaders in the community. And she praised them for prioritizing their education along with all of their other responsibilities, which she said bodes well for their futures.
"Graduates, it is my honor to now officially recognize your academic achievement," she concluded. "By the authority of the Board of Regents of the Montana University System, and upon the recommendation of the faculty of Helena College, I confer the certificates and degrees upon those of you who have successfully completed all requirements for graduation."