Long before he became Helena City Commissioner Andy Shirtliff, he was actor and movie producer Andy Shirtliff, and his debut film is set to premiere at The Wilma in Missoula on Saturday night.
After more than a decade of anticipation, "Saving for the Day," will hit the big screen for its world premiere.
The film is the brainchild of filmmaker and fifth-generation Montanan, John Nilles, who created a "love letter to Missoula." Indeed, the film is marked by a backdrop of Missoula landscapes and scenes that locals will recognize in a heartbeat. The "M," Circle Square Second Hand Store and the Ceretana building are just a few of the easily recognizable places that are featured in the film.
The story follows the mishaps and adventures of a man who dreams of one day becoming rich. Unfortunate circumstances thwart him throughout the film until he ultimately has to choose between love and wealth.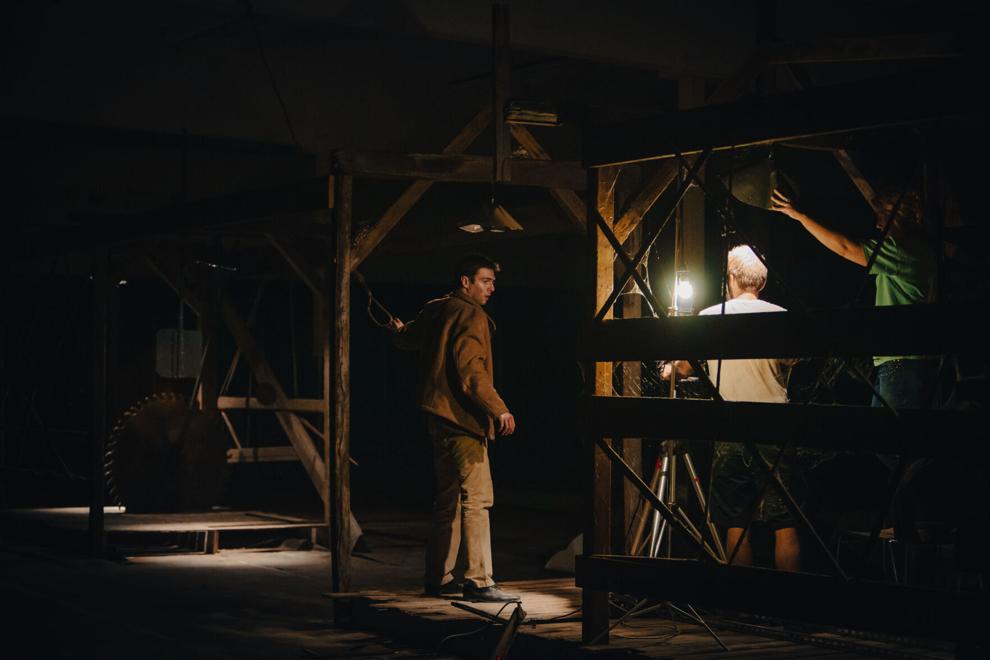 That man is played by Shirtliff.
"I was living in Missoula at the time, finishing college," he said. "I had some friends in the local film industry who asked me to audition, and I got the part."
He described the film as a "family fun adventure romantic comedy."
"It's an homage to movies we grew up loving," he said.
It's a multi-genre tale told with everything from Western flair to film noir to zombie apocalypse. But a limited budget did not keep Nilles from creating a true Missoula-inspired gem of a movie.
Shop owners, landowners and local Missoulians came through to help and support the film's production. From background performers to financial supporters to people loaning cars, time and equipment, the film shows its Montana credibility.
"A bunch of Montanans came together as weekend warriors and tried to make a really ambitious micro-budget film," Nilles said. "And it was made out of love and passion and we really hope that that's evident when people watch it."
Shirtliff said it demonstrates Montana has had a burgeoning film industry "long before 'Yellowstone.'"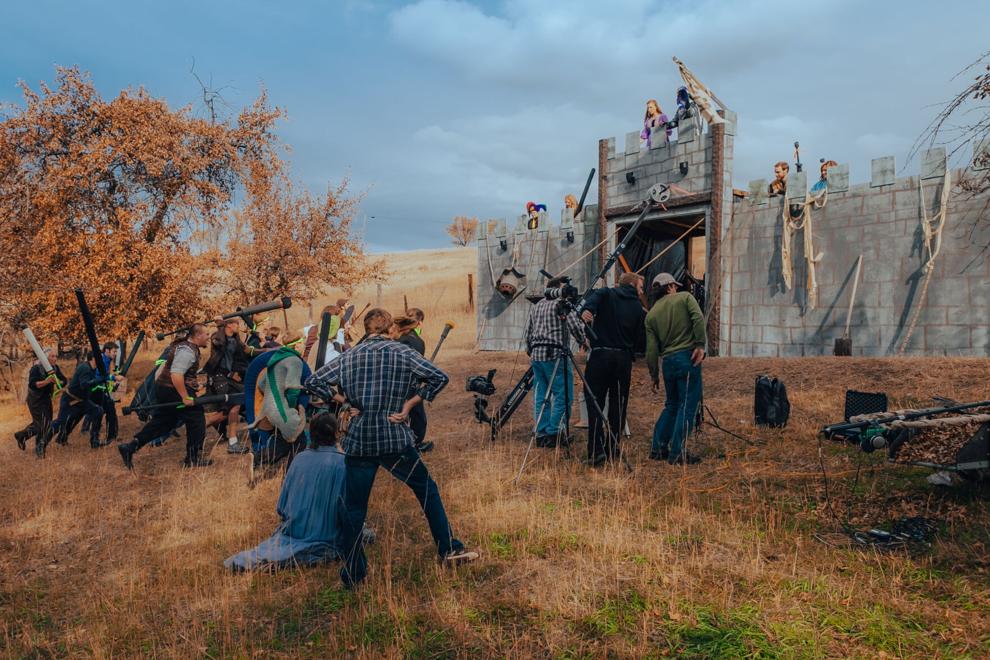 "The film industry in the state presents a unique opportunity to diversify our economy and showcase our creativity and our humanity," he said.
Nilles first began production of the film in 2009 and didn't wrap filming until 2017. Because of the huge time span between the start of filming and the last shoot, the main actors couldn't change their hairstyles for those eight years. But Nilles said that was a testament to the dedication that the cast and crew had to the storytelling, acting and the film itself.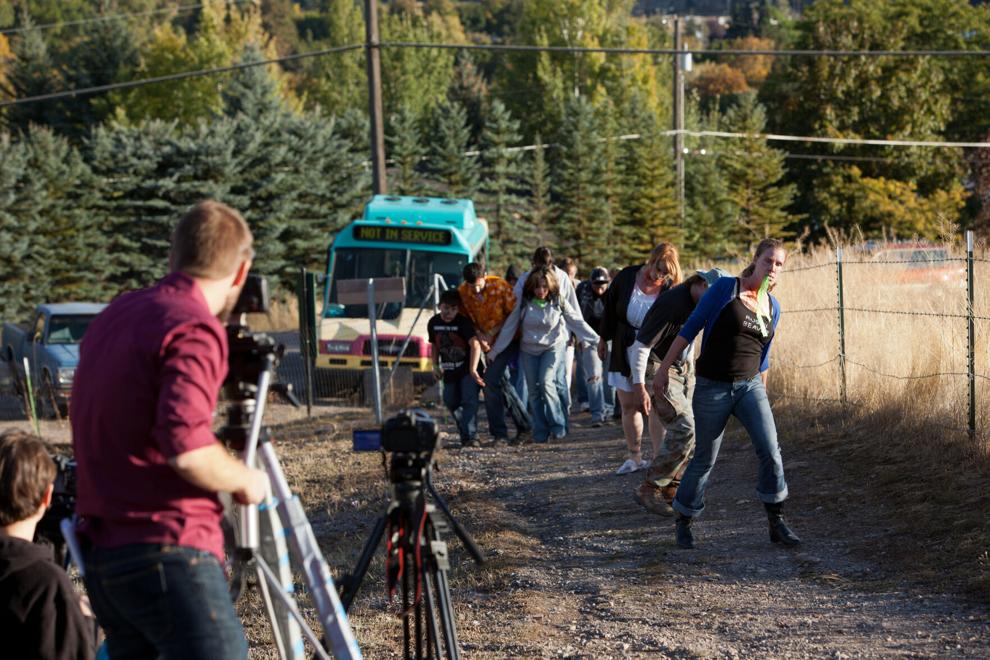 "The big thing that I'm proud of is that we finished it," Nilles said. "It was really ambitious. It was almost crushed under the weight of its own ambition."
Nilles has been a passionate filmmaker since his high school days, where he described himself as "that one weird kid who always had a video camera and was filming everything."
He took a stab at studying filmmaking at Montana State University, but eventually returned to the Bitterroot to pursue filmmaking his own way.
After landing in Missoula, "Saving for the Day," was born out of the immediate love Nilles' found for the Garden City. Nilles had been venturing into Missoula for big shopping days his entire life. Shortly after moving here he knew he wanted to make a movie that would be an ode to it. When crafting the story and characters, he drew all his inspiration from the place itself and the "eccentric, strange and lovable people."
Because it took so long to complete, Nilles said it became a way for him and the rest of the crew to hone their filmmaking craft. The script itself had four major rewrites, not to mention the dozen of smaller tweaks. Some of the scenes were even reshot after later looking back and knowing how to better shoot it.
"I set out intentionally to make something. . . that my grandmother could sit down and watch it and be entertained," Nilles said. "It's just an entertaining film with some positive messages as well. Nothing preachy, just good old fashioned fun."
Tickets for the movie's premier at The Wilma can be purchased through the promoter's website and start at $15. Doors open at 5 p.m. Saturday and the show is scheduled to begin at 6 p.m.
Shirtliff said he and his wife will be in attendance for the screening.
While the movie is not available on streaming platforms, Shirtliff said to keep an eye on the production company's website, shootmontana.com, for updates on how else to see the film.
"If there is significant interest, there's been talks of bringing it to The Myrna (Loy)," he said. "But that's hallowed ground."
When asked when he plans to work on his next big project, Shirtliff said "I'm happy in my current role as public servant."
Independent Record reporter Nolan Lister contributed to this story.