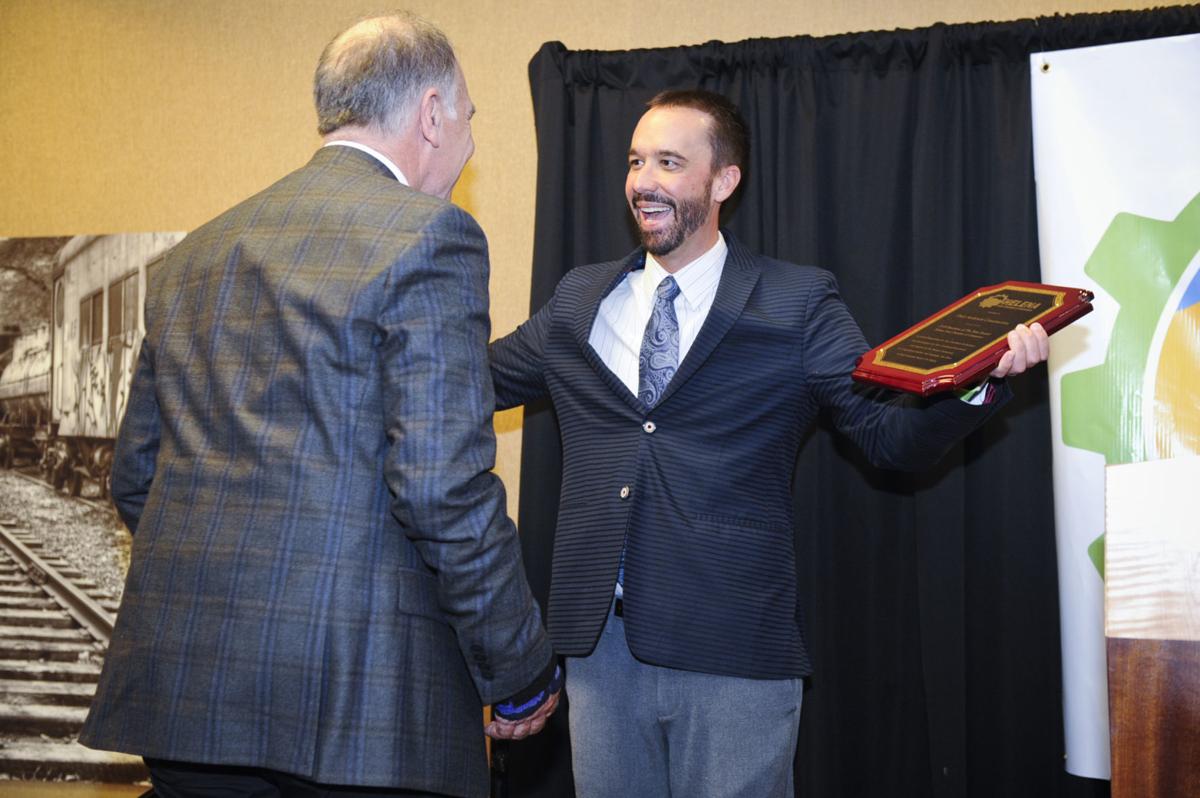 Dick Anderson Construction was honored as the 2018 business of the year during the 12th annual Helena Area Chamber of Commerce awards banquet Thursday.
Founded in 1975, Dick Anderson Construction has served Helena and a multi-state region for the last 44 years. The company works on all types of construction and employs 85 people in the Helena area.
"They excel at all aspects of construction management," said the chamber's outgoing board chair Jason Davis, president of SMA Architects. "Clients, community and colleagues. That's what they are all about."
"I'm as surprised as you are," said Dick Anderson, company president, with laughter. "I thought we'd received this award before."
Everyone at the company feels lucky to have so many great partners in the Helena area, he said.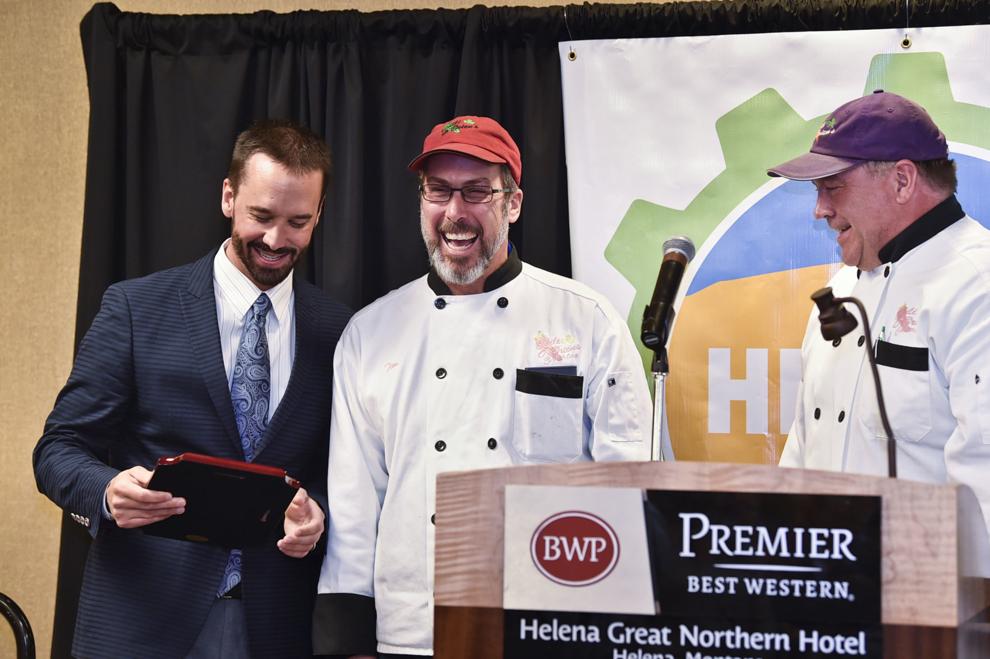 Local catering company Chili O'Brien's Catering received the small business of the year award. Bob Goetz and Tim O'Brien started the company in the mid-1990s after running a few different restaurants together.
"They challenged each other to make their business the best of its kind in Montana," Davis said. "They put in long hours to provide top-quality food for Montanans."
The two give a lot back to help the Helena community and support Helena High School's culinary arts program, Davis said.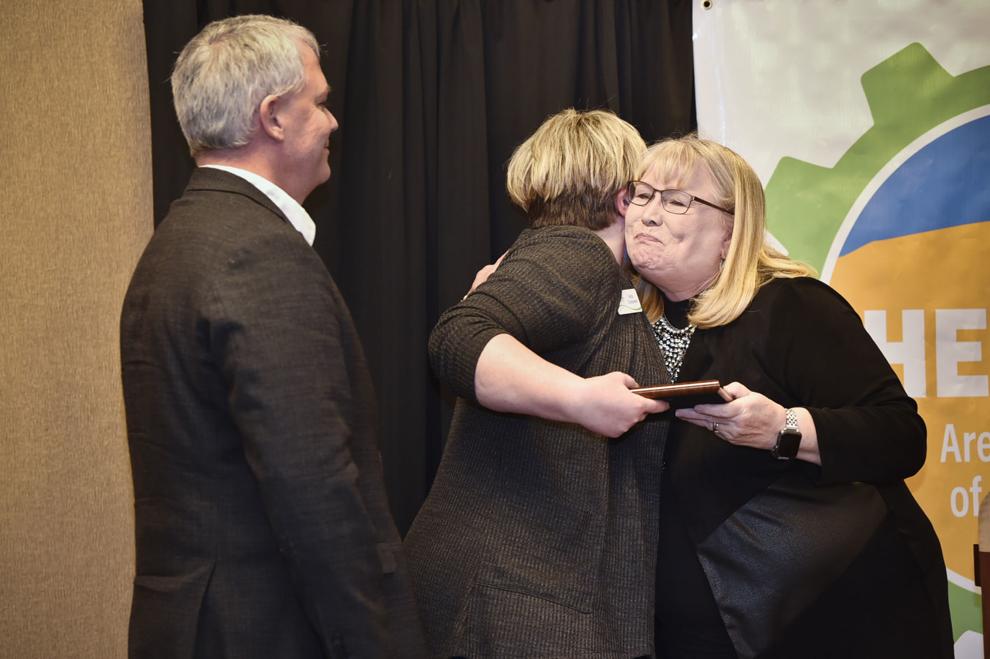 The volunteer of the year award winners were recognized for their significant contributions to the initiative and the community's workforce. Winners Kirk Lacy, interim dean at Helena College, and Kelly Cresswell, executive director at Reach Higher Montana, both partnered with the chamber to help develop and promote the chamber's workforce initiative. 
"We couldn't accomplish anything without volunteers," said Cathy Burwell, chamber CEO and president. "It makes all the difference in the world."
Davis was the recipient of the George D. Anderson Business Person of the Year award.
"Davis is a perfect example of a successful, young businessperson," said the chamber's incoming board president John MacLaughlin, Helena president of Stockman Bank. "He has been a chamber member since before he was even a business owner."
Dick Anderson, who presented the award named for his father, said, "his employees love him and my dad would have loved Jason."
Davis had no idea he was going to receive the award. "It's an incredible honor to receive this award from someone I respect so much," Davis said. "I've had someone else on my list for over a week," he said. "I was wondering why they had me call MacLaughlin up here."
The 2018 hospitality hero award went to Kal Poole, managing director of Grandstreet Theatre. Burwell cited his commitment to making Helena a great and inviting community. "He does this while working tirelessly for a premier Helena entity," she said. "And he keeps looking out for other local organizations."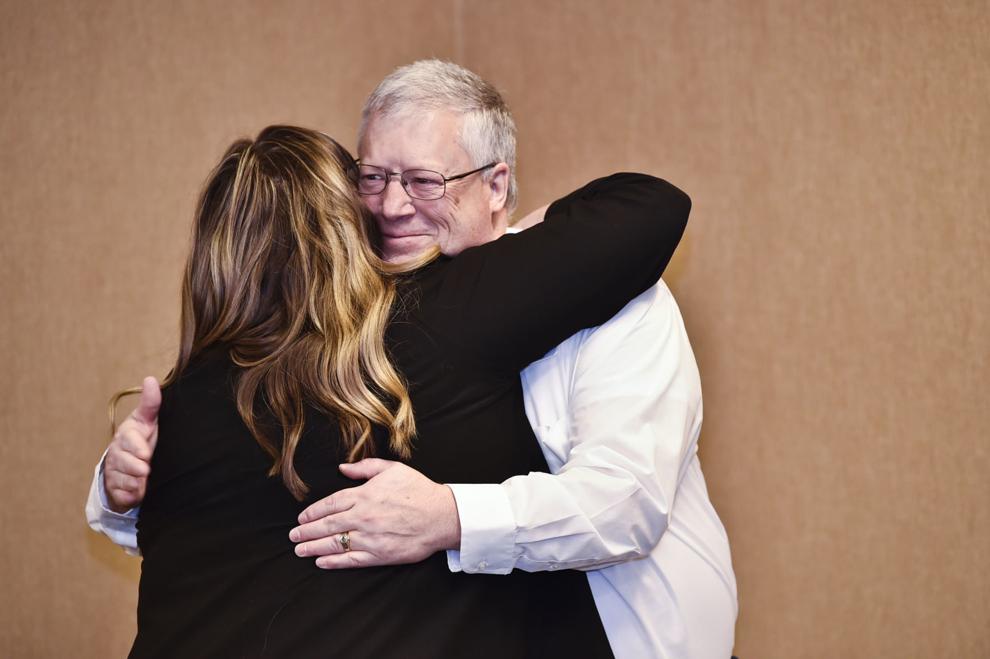 The board also recognized Beth Brown, of Mountain-Pacific Quality Health, and Kali Wicks, of Blue Cross Blue Shield of Montana. Davis said the pair put in many hours to make a difference for Helena's business leaders and that he was impressed with their commitment.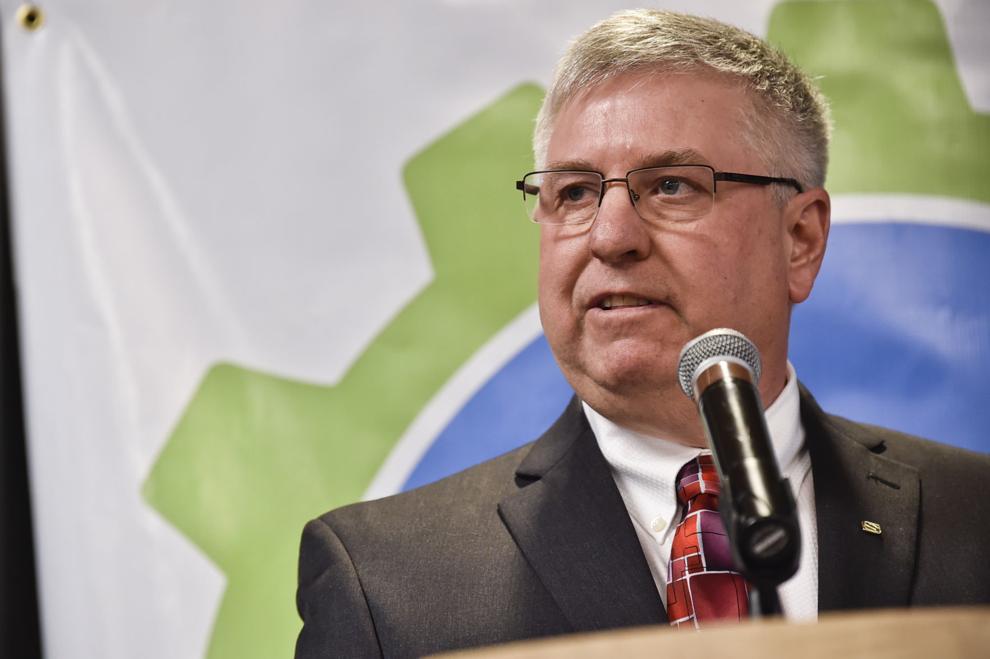 Looking forward
Leading the chamber board during a legislative session year is a big deal for MacLaughlin. His two biggest priorities for the coming year are workforce development and encouraging people to shop local.
"When people hear 'shop local' they always think retail first," MacLaughlin said. "But there are so many more businesses that people can support to keep local dollars in the local economy."
He cited major businesses such as construction companies and medical services as a few examples of places to shop locally. 
"Nonprofits, businesses and the government economies all benefit when people shop local," he said.
Working with chamber Vice President Mike Mergenthaler on growing Helena's workforce is also a priority for MacLaughlin. MacLaughlin said the community has approximately 700 upcoming jobs in the immediate area and not enough people to fill them.
Mergenthaler is working on reaching out to other communities to recruit workers to the Helena area, MacLaughlin said.
MacLaughlin also hopes to grow the Helena Workforce Innovation Networks initiative, a partnership with Helena College that aims to serve current and emerging workforce needs.
"I am really excited for John to take over," Davis said. He described MacLaughlin as "thoughtful" and "meticulous" when considering others in his decisions. Davis said that during his time as chair, MacLaughlin always considered how the board's decisions would impact every single chamber member.
MacLaughlin's push to get people to shop locally, growing the workforce innovation program and recruiting more people to Helena is something Davis said he can easily get behind. "It's amazing here," Davis said. "Why wouldn't people want to move to Helena?"
Burwell said she looks forward to working with MacLaughlin because he has always been a supporter of the chamber. She also cited his financial knowledge as a benefit to the organization.
"John will take us to new heights," Burwell said. "We are already riding a high tide right now. It's a great time to be in the chamber and a great time for John to take the lead."
"You don't get on that board without being amazing," Burwell said. "All of our board members are out doing things and growing the community."
MacLaughlin agreed with this sentiment, saying the excellent board of directors will make his job easier.
Burwell said she hopes MacLaughlin's term as chair will help further grow the chamber. With approximately 740 members, the organization's goal of 800 members has never been closer.
"People want to be a part of this chamber," she said.
Meanwhile, MacLaughlin said he is "having a ball" and looking forward to taking on a new role.
"It's going to be a lot of work but this will be very rewarding," he said.