Will Graham, grandson of the late Christian evangelist Billy Graham, is in Helena this week for a three-day music and prayer event. 
The Big Sky Celebration will take place at the Lewis and Clark Fairgrounds Friday through Sunday. The event is free and open to the public. 
Christian music by The Afters, Aaron Shust and The Color is slated for both Friday and Saturday nights. Grammy-nominated singer Jeremy Camp, who has released four albums that were Gold-certified by the Recording Industry Association of America, will replace The Color on Sunday's music lineup. 
On Saturday morning, children are invited to the FunFest event featuring bounce houses, face painting, a petting zoo, games and prizes, along with the KidzFest event featuring music by Jeff Slaughter. 
Each day will also include prayer and a sermon by Graham.
"I try to introduce people to Jesus Christ. I try to tell them how Christ can change their lives," Graham said. "And like my grandfather's sermons, we give them a chance to respond."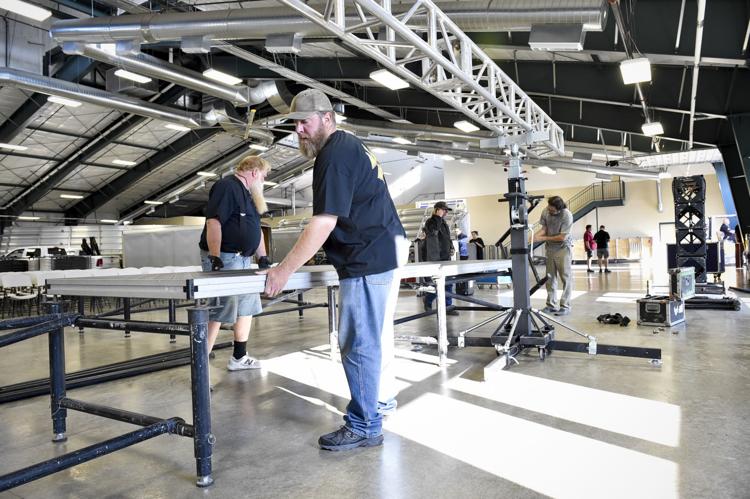 You have free articles remaining.
Graham said he encourages people to come all three nights. He also said the event isn't only for Christians and he hopes people will bring their non-Christian friends.
Graham, who serves as vice president and associate of the Billy Graham Evangelistic Association, said he is happy to be back in Montana. This year marks the third time Graham has visited Montana to preach, and his last two visits were in the middle of winter.
"I hardly recognize the place with grass," Graham said. "But I don't know anyone who doesn't love Montana. It's a beautiful place with resilient people."
His father Franklin Graham visited Helena twice in 1995 and again in 2016. His grandfather Billy Graham visited Billings at one time. 
Helena is the first stop on Graham's trip through Montana. He will do a paired-down event in Hamilton, which is where he was originally invited to preach in Montana, and then another three-day celebration in Great Falls. Graham said one major thing he looks forward to is riding his motorcycle through Glacier National Park and seeing it for the first time. 
Graham started traveling to preach approximately 15 years ago. At the time, he was a preacher in small-town North Carolina. He said he felt like God wanted him to do this and became a full-time traveling evangelist in 2006. 
"There was no family expectation. Although the rest of the world had expectations," Graham said. "Dad did a good job of keeping me from doing it for the wrong reasons, but I felt in my heart that God wanted me to do it." 
Traveling is a major part of what Graham does. He said his group only goes where they are invited. In the meantime, Graham said riding his motorcycle is what helps him relax and fight physical exhaustion on these trips. 
After leaving Montana, Graham said he plans to ride his motorcycle toward Monroe, Louisiana, with stops in Wyoming and Texas along the way.