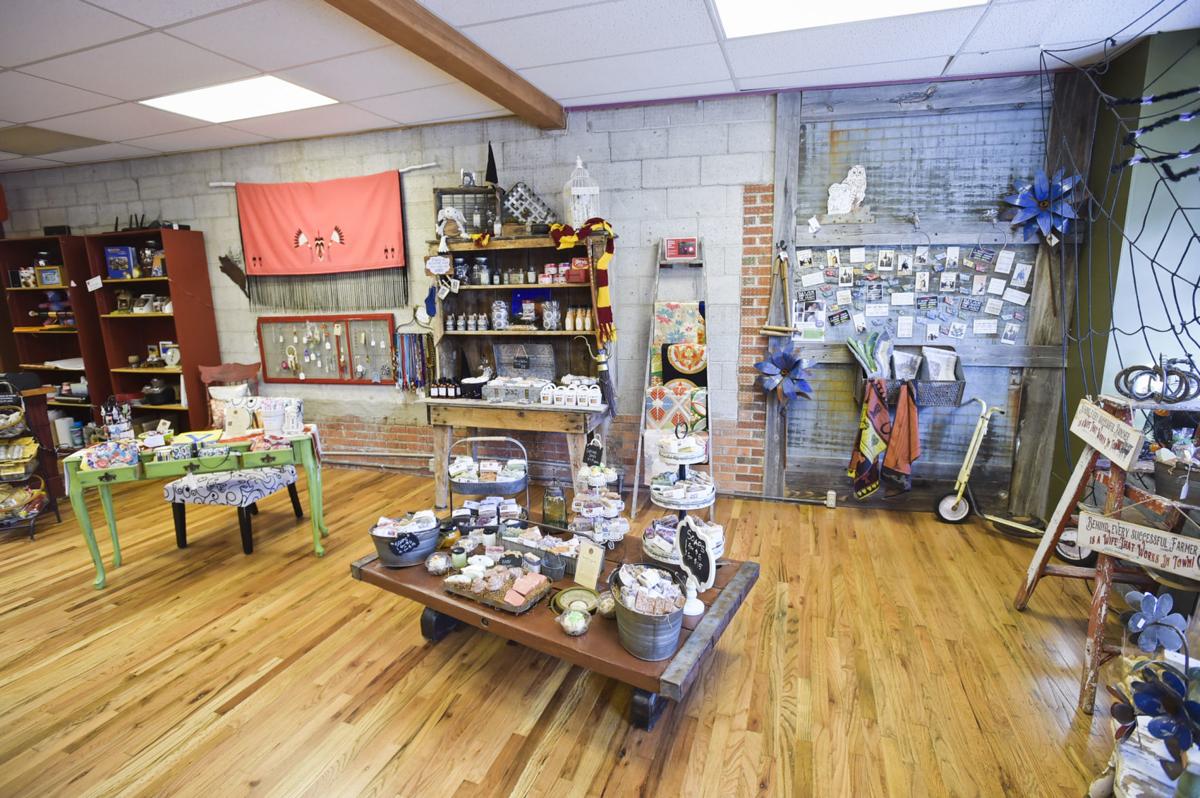 Helena business Sage & Oats Trading Post and its owners, Major and Michelle Robinson, were honored by their peers Friday night as they were recognized as the 2019 Made in Montana Retailer of the Year.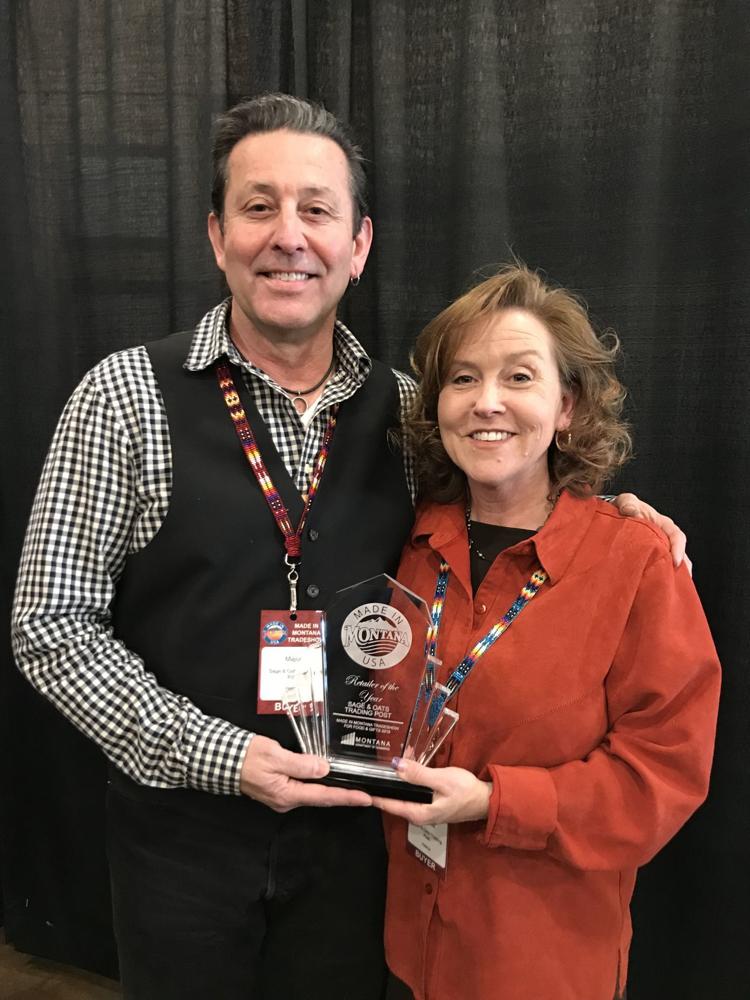 Every year, Made in Montana asks for buyers and retailers across the state to nominate a business to receive the award. This year, there was overwhelming support for Sage & Oats.
Sage & Oats is the combined effort of the Robinsons. Major is Native American and registered member of the Northern Cheyenne Tribe. Michelle is Scotch Irish and from Florida.
Irish and Scottish home décor items are intermingled with Native American beadwork jewelry, Japanese textiles and Greek Turkish bowls.
The store is a dream 10 years in the making and was born from a desire to combine their talents and share their love of travel and culture. The name, Sage & Oats, is a combination of his Native American and her Scotch/Irish heritage. 
In planning their store, they decided to delve into this and find all the different cultures in Montana. 
"We are trying to celebrate the cultures relevant to Montana," Michelle said.
Much of their items are Native American. Michelle said during the time the family lived on the reservation, she saw beautiful artistry but no access to the market.
"We always knew we would be that conduit in some capacity," she said. "This validates us that we're on the right track. This award shows us that people believe in us the way we believe in what we are doing."
Major agreed. He said the award is really a statement from customers that this is something they want. 
"There's more to come," he said. "We are looking forward to it. This really is an honor."
Lt. Gov. Mike Cooney was on hand to congratulate the couple.
He knows both Michelle and Major from when they worked for the state in different capacities and knows what they've put into their store.
"They really want authentic and they really want to promote Montana," he said. "I admire them for taking this risk. I've never been in a store quite like theirs, they've done a great job. They can tell you about every item. It's something Montana's will really love and tourists will really like."
If there's one thing Major hopes will come from this venture is to encourage artisans to keep doing what they are doing.
Get local news delivered to your inbox!
Subscribe to our Daily Headlines newsletter.