A local law enforcement officer told members of a Helena citizens group recently that a growing drug problem in the community is leading to increases in other crimes.
"I can tell you what we are seeing is a large increase in the amount and frequency of methamphetamine and heroin, which tie in hand in hand with human sex trafficking across the nation," Cpl. Andrew Blythe of the Lewis and Clark County Sheriff's Office told members of Hometown Helena.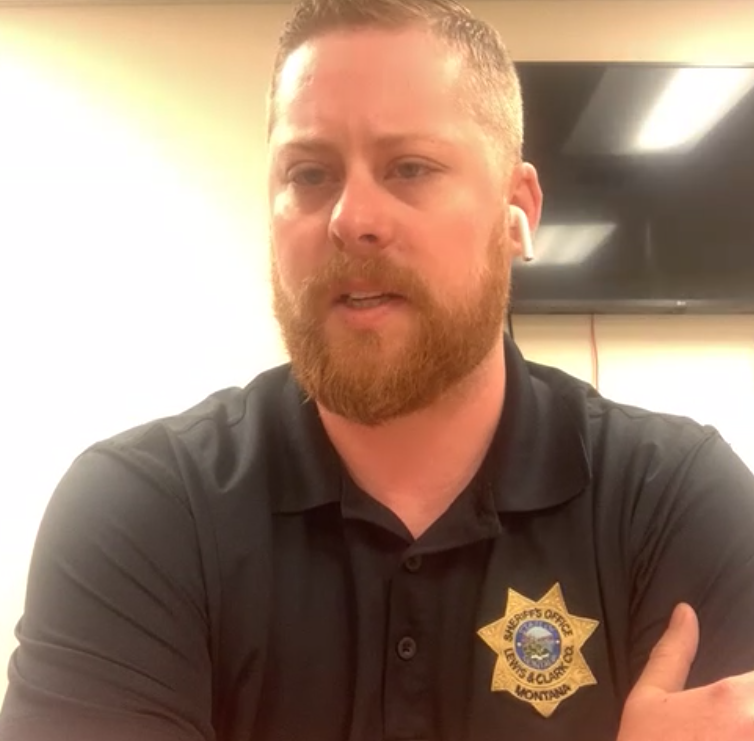 Blythe is a 17-year resident of Helena and a graduate of Helena High School. He has spent 12 years with the Lewis and Clark County Sheriff's Office and now is a narcotics detective. He's also part of the Missouri River Drug Task Force, a multi-agency group that serves a seven-county area.
He said the task force's goal is to dismantle and disrupt drug trafficking organizations engaged in human trafficking, drug trafficking and labor trafficking, targeting vulnerable populations such as women and children.
Participating agencies listed online include the Department of Homeland Security, FBI, Drug Enforcement Agency, Montana Department of Justice, Gallatin County Sheriff's Office, Lewis and Clark County Sheriff's Office, Park County Sheriff's Office, Bozeman Police Department, Helena Police Department, and Montana State University Police Department.
"We do have a wide network of individuals who are working together to stop this," he said.
The Montana Department of Justice said on its website that human sex trafficking can include prostitution, pornography and sex tourism, as well as labor for domestic service, factory or construction work, and migrant farming. It said that "globally, human trafficking is the second largest criminal industry."
A 2017 Trafficking in Persons Report from the U.S. State Department estimates the number of human trafficking victims, which includes human slavery such as forced labor or sexual exploitation, to be in the tens of millions worldwide. Profits made worldwide from the use of forced labor are estimated at $150 billion per year.
The National Human Trafficking Hotline said that as of late 2019, Montana had 650 contacts since 2007 and 164 cases.
Blythe said the task force as of August has surpassed statistics from previous years for meth seizures.
Five years ago it used to be grams, now it's pounds, he said, adding law enforcement is now seeing fentanyl, a powerful synthetic opioid, laced in with heroin. He said overdoses have increased, especially in younger communities.
"They just don't know what they are putting into their bodies," he said of young users, adding "cartels are doing this for the money, that is the sole purpose, they will do for money."
Just the increase in the amount of drugs authorities have seen in Helena indicates there's a lot of everything going on as well, Blythe said.
"It's hard to believe (that) in small-town Helena, Montana, that there would be the availability of drugs, gangs or criminal organizations," he said. "We're tying investigations back all the way to cartels in Mexico."
He said you may not see street gangs in the Queen City, but said people in prison often join a gang in prison just to survive. 
Blythe said law enforcement often hits roadblocks in prosecution due to the victim's fear of testifying and the victims' fear of even reporting the crime.
"When it comes to human trafficking, sex trafficking and drug trafficking, ... if you hear something, say something," he said. "The majority of our cases come from citizen complaints about odd behavior, vehicles coming and going at all times of the night at a residence or something they know or heard."
He said a tip can start an investigation that goes all the way down to Mexico or to another state.
Quincy Bjornberg, tobacco prevention specialist with the Helena Indian Alliance, talked about the impact of trafficking on the Native American community and said the alliance makes sure to get connected with Native youth in the Helena area and have "days of action" where they gather and teach traditional games, make outfits and do beadwork.
She said they also joined with Prickly Pear Land Trust to form a culture club.
Bjornberg said they also focus on missing and murdered Indigenous women and children, adding Helena does have a lot of Native youth runaways.
She said although her team is from different reservations where they have connections, they could still use more training. She also said the state's Missing Indigenous Person's Task Force is helpful because they can get connected with them.
Bjornberg added kids are more eager to communicate with each other rather than parents.
"We do notice that if we can engage with our youth more, they interconnect with each other more and keep tabs on each other," she said.
Lewis and Clark County Sheriff Leo Dutton, who now serves as president of the Western States Sheriff Association, also spoke at the meeting. He said there are issues at the border with Mexico, not just drugs, but human trafficking.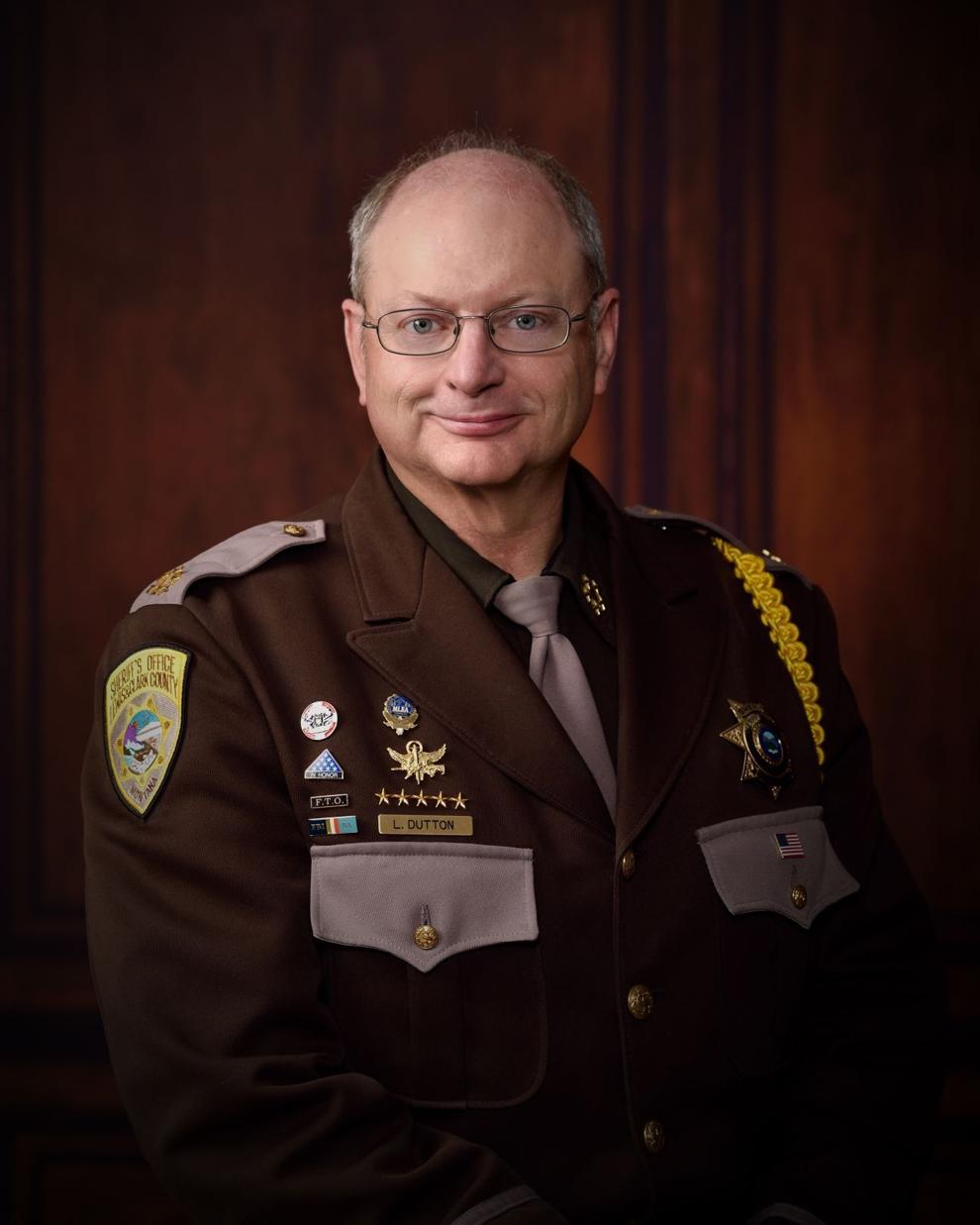 "Human trafficking is a renewable resource, as the cartels look at it," he said.
Dutton said sheriffs are working with the federal government to get more restrictions and enforcement at the border. But he noted sheriffs are doing a lot of the enforcement themselves.
"We need to help our brothers and sisters on the border because that is where it is leaking in," he said. "Teach your children and grandchildren values – they matter."
He encouraged people attending the meeting to be vigilant.
"If you see a young lady being groomed, someone paying attention to her that maybe a little older and of questionable character, generally that is how the recruitment goes, because a young lady is not feeling loved and alone or maybe bullied at school," Dutton said. "She will seek solace somewhere."
Dutton said he has been involved in such an arrest, adding "the Good Lord put me in the right spot at the right time to make an arrest."
He said a person was pulled over while driving from Colorado to Lincoln, Montana, to meet up with a 17-year-old he had been "grooming." He noted the family had moved from Colorado to Lincoln to escape his grasp.
He said a lot of recruiters are looking for lonely girls who don't have a support system.
"They groom them by saying they love them, they will take good care of them and then it's 'Why don't you come with me?'"
"It's happening here in Helena, Montana," he said, calling it an epidemic that has taken over the country.