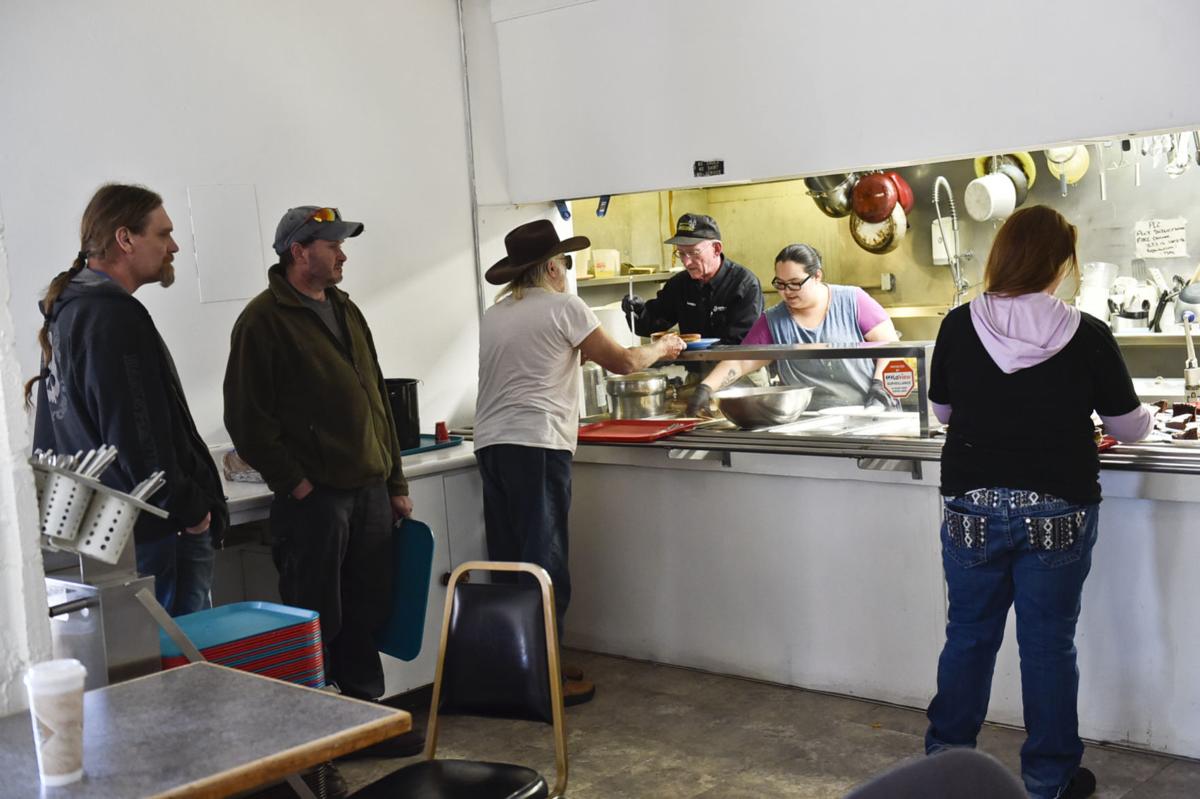 Leaders from local government and nonprofit organizations have taken recent steps toward curbing the spread of COVID-19 among Lewis and Clark County's highly vulnerable homeless population.
The county commission signed a contract with Helena Family YMCA to temporarily house up to seven homeless families in the cabins at Camp Child near Elliston.
As of Wednesday afternoon, 20 people, including at least four families, have taken up residence at the YMCA's summer camp, many of whom were previously staying at God's Love homeless shelter.
The move is part of an effort to reduce the population residing at the shelter. With the families relocated, God's Love has more room to better distance residents.
Lewis and Clark County Health Officer Drenda Niemann said homeless groups are some of the most susceptible because of the typically tight quarters and common living areas present at most facilities.
During a press conference held earlier this week, Niemann called the project a success.
"It has certainly helped," she said. "Although not perfect, we made one big step in the right direction."
She said county public health officials will continue to work with God's Love to mitigate the risk of spreading the virus among its remaining residents. She said those mitigation strategies will include residents being required to sleep head-to-foot until dividers can be installed between sleeping bays.
Lewis and Clark Public Health is also working to secure additional sites to shelter people who have contracted COVID-19 and do not have shelter of their own.
One of the three sites has already been secured. In late March, the county made the decision to use the Journey Home, a recently shuttered eight-bed mental health crisis stabilization facility, to quarantine any detention center inmates who contract COVID-19.
The facility could potentially be used to also shelter homeless women who test positive for the virus.
The two other sites the county has targeted include the county fairgrounds and the Jan Shaw Home for Girls, which halted operations in December.
The project to find additional shelter for people who are homeless, while initiated by Lewis and Clark Public Health, has been largely organized and funded by The Elkhorn Community Organization Active in Disasters, or COAD. The group has only been activated once before, during the floods of 2018.
The Elkhorn COAD set up 10 subcommittees, or working groups, to brainstorm solutions to some of the county's most pressing needs during the on-going pandemic, chief among them is shelter.
"This time around, it's a lot more than just having a sandbagging day," said Joe Wojton, chairman of the Elkhorn COAD, referencing the group's 2018 work. "Just getting everyone out to Camp Child was a huge success for us."
The group includes area nonprofits, such as Helena Family YMCA, United Way of Helena and Rocky Mountain Development Council.
The present iteration of the COAD has seen an increase in privately owned businesses among its ranks, which Wojton said was not the case four years ago. Vans Thriftway is preparing hot meals for the Camp Child families. St. Peter's Health has sent telemedicine equipment to the site. And PureView Health Center sent medical technicians to God's Love to screen individuals prior to their arrival at the camp.
The Center For Mental Health in Helena has committed to providing mental health services to the camp's new residents.
The county and the city of Helena both committed to spending at most $25,000 each to fund the sheltering project, including the auxiliary shelter sites. The city of East Helena kicked in an additional $1,500.
During a county commission meeting held April 21, the commissioners removed language from their drafted contract with Helena Family YMCA that stipulated the county would provide the families it is relocating with "adequate snacks and beverages," medical assistance and mental health services, instead leaving that to the COAD to figure out.
"I would recommend we remove that provision entirely," said Lewis and Clark County Attorney Charles Lane during the April 21 meeting, referencing a portion of the contract that called for the county to provide mental health services to the families relocated to the camp "at a minimum of twice per week and as otherwise needed."
"I believe these third-party organizations are stepping up to provide those services, and we don't need to commit ourselves in any way to that for the purposes of this contract to provide sheltering," Lane said.
Lewis and Clark County's Chief Administrative Officer Roger Baltz said during the same meeting that the homeless people should look first for alternative shelter options and that the county is pursuing "any and all funding sources available to us other than the use of public funds."
"We absolutely want to do this in terms of having county sheltering plans in place, but they should always be considered that last resort option," Baltz said. "If there are other options available to people for them to go and use, I would encourage people to pursue those."
During Thursday's County Commission meeting, the governing body amended the contract again to stipulate that Rocky Mountain Development Council's $30,000 contribution to the project will be spent down first, with local governments' funds being made available should the need arise.
Rocky Mountain Development Council receives a yearly grant from the U.S. Department of Housing and Urban Development via the Montana Department of Health and Human Services for the purposes of housing the homeless and preventing community members from losing their homes.
RMDC Executive Director Lori Ladas said in an interview Thursday that the organization received additional funding this year as a result of the pandemic, and that they feel comfortable with spending their $30,000 first.
"When you're talking about who is paying for stuff, it can be a trigger," Ladas said. "We made a commitment a couple of weeks ago to fund the project, and I don't have a problem with our money being spent first. That's what the money is for."
Ladas estimated that with current funding, the project can stay financially viable for about five to six weeks before taxpayer money is tapped.
Early on in the planning process, Lewis and Clark County Disaster and Emergency Service Coordinator Reese Martin, who has acted as the de facto liaison between the COAD and county, said he had submitted a request to the Federal Emergency Management Agency for approval of the project in hopes it would reimburse the county for 75% of the cost.
"I'm hoping that nearly all or most of this may be reimbursed by state or federal funding that's coming down," Martin said during the April 21 meeting. "But I don't know that to be the case, and I don't know that we have time to wait for that to happen."
By Monday, Martin said state officials told him FEMA funds were only available to projects aiding those who have tested positive for COVID-19 and not preventative projects like the one taking place at Camp Child.
Ladas said she is hoping the county will continue to look for reimbursement avenues, including those offered by FEMA.