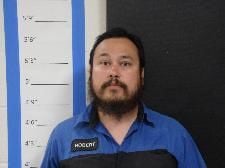 A 34-year-old man from the Helena area has been charged with raping a child less than 12 years old.
Robert Michael Arellano is charged with six felony counts of sexual intercourse without consent and one felony account of sexual abuse of a child.
Court documents state that the crimes allegedly took place between January 2019 and July 2020. Law enforcement first responded to reports of a sexual assault on Saturday, Aug. 22. The complainant told police that her child said a friend was being raped by Arellano, who was an acquaintance of the victim. 
The witness told deputies that the victim said the assaults had been happening for over a year. The witness also told law enforcement the victim kept a journal of all the sexual contact and had showed the witness sex toys the defendant allegedly used.
In later interviews, the witness offered detailed descriptions of the alleged abuse and gave authorities the location of the victim's journal. Detectives located the journal, which indicated five dates and times the abuse allegedly occurred. The detectives also located the sex toys that were described to the witness by the victim.
The victim told police that the abuse had been occurring for several years. The child also told police that the defendant had filmed the abuse at least once on the phone he is currently using.
All charged are presumed innocent until proven guilty.
A prior version of this story contained the wrong photo and incorrect information about the defendant, who has the same first and last name as another offender in the Montana Department of Corrections database.

Get local news delivered to your inbox!
Subscribe to our Daily Headlines newsletter.