Helena-area felony arrests reported Wednesday, Oct. 30
Helena man accused of drug possession and theft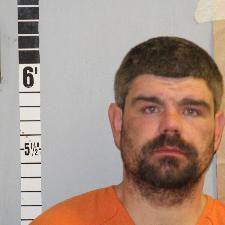 A 35-year-old Helena man was charged with criminal possession of dangerous drugs, a felony, after admitting to misdemeanor theft. 
Michael Lewis Wilke had allegedly admitted to shoplifting an item valued at $239.99 after being confronted by a witness. While waiting for police to arrive, Wilke allegedly told the witness that he had stolen another item from the store and that it was in his vehicle. Wilke retrieved this item and handed it to the complainant. 
When police arrived, Wilke told them he took the items to sell for gas money and that he was on federal probation. Probation officers responded to conduct a vehicle search and found five Suboxone sublingual film packages. Wilke is not prescribed Suboxone and was placed under arrest. 
Wilke allegedly told police that an unknown man gave him the Suboxone and told him it was not a narcotic.  
All charged are presumed innocent until proven guilty.
Helena man charged with stealing vehicle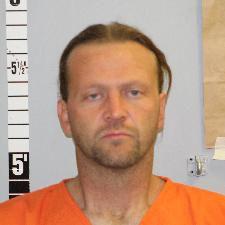 Corey Douglas Collins, 39, of Helena, has been charged with felony theft after being stopped in a stolen vehicle. 
On Oct. 22, a deputy pulled over the pickup the defendant was driving after he noticed a taillight was out. Collins said the vehicle was registered in his name. However, the license plate on the rear of the vehicle showed as "inactive" and did not belong to the vehicle in question or the defendant. 
Collins had a warrant out for his arrest in Lewis and Clark County and was placed under arrest. The deputy ran the vehicle's VIN number and discovered it was stolen out of Fairfield, California. 
After agreeing to answer questions without a lawyer, Collins told the deputy he bought the truck from an East Helena man for $350 a month prior. The vehicle had been reported stolen on Sept. 16. Collins had no bill of sale or notarized title. 
Collins' report showed he had been arrested in Martinez, California, on Sept. 9 for charges including receiving stolen property and possession of burglary tools. He had been released on Sept. 11. 
The vehicle was reported stolen a few days later in Fairfield, just 23 miles from Martinez. 
All charged are presumed innocent until proven guilty.
Helena man charged with theft and drug possession
A 25-year-old Helena man has been charged with theft and criminal possession of dangerous drugs, both felonies, after allegedly stealing two automobiles.
MacKenzie Edward Demers is also charged with a second count of theft, a misdemeanor. 
On Oct. 24, a Helena police officer responded to a report of a stolen vehicle. The following day HPD responded to reports of a suspicious vehicle, which was the stolen vehicle from the prior report. When the owner arrived to recover the vehicle, he reported several personal items missing from inside the vehicle. Later, the owner of that vehicle reported receiving information that someone named "Mac" was allegedly driving his vehicle. 
Later on Oct. 24, officers responded to reports of a second stolen vehicle at the Laib-Ation Station. The owner said his vehicle had been parked in front of the bar, unlocked, with the keys inside. Officers noted that the first stolen vehicle had been parked across the street from the Laib-Ation Station when it was stolen. 
On Saturday, Oct. 26, a deputy was patrolling when he passed a vehicle that matched the description of the second stolen vehicle. After running the plate, dispatch confirmed the vehicle as stolen. The deputy made contact with the driver, identified as Demers, and placed him under arrest. Demers was transported to the Lewis and Clark County Detention Center.
Upon receiving a search warrant for the vehicle, police were able to recover the stolen items from the first vehicle. A syringe filled with a liquid, which later tested presumptive positive as heroin, was also in the vehicle. 
All charged are presumed innocent until proven guilty.