Helena-area felony arrests reported Tuesday, Oct. 22
Helena man charged with burglary and theft of snowmobiles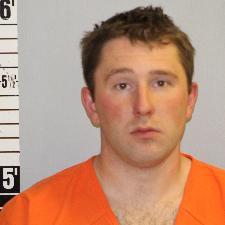 A 26-year-old Helena man is facing felony charges of burglary and theft after allegedly stealing two snowmobiles. 
Daniel Shea Deming is alleged to have stolen two snowmobiles valued at $5,000 and $8,000 and a trailer with no given value. 
The burglary was reported on Oct. 7. A deputy was dispatched to investigate a storage building that housed the snowmobiles. The complainant said the snowmobiles that were stolen belonged to his brother. A few weeks later on Oct. 17, the complainant told a deputy he had received additional information about the missing snowmobiles. 
The deputy met the complainant, who stated that he'd seen two snowmobiles covered by a tarp. However, some parts not covered revealed distinctive markings. 
Deming complied in showing a deputy the snowmobiles after being asked. He acknowledged he understood his rights and agreed to speak without an attorney present. Deming claimed he had purchased the snowmobiles for $1,200 and denied having stolen them.
However, Deming is on supervised probation and is court mandated to wear a GPS tracking bracelet at all times. A deputy requested probation and parole pull his log for the past 45 days. The log showed that Deming was at the location of the stolen snowmobiles around midnight on Sept. 28. The log allegedly shows Deming clearly entering the building at 1 a.m. on Sept. 29 and exiting at 2 p.m.
Helena man charged with theft of truck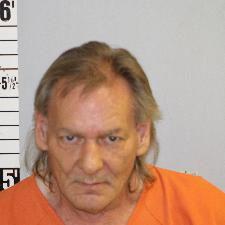 A 57-year-old Helena man has been charged with felony theft after allegedly stealing a pickup from Smith's Bar in East Helena. 
Richard Kenneth Nesbit was also charged with three misdemeanors including theft, obstructing a peace officer and criminal possession of drug paraphernalia. 
On Oct. 18, a sheriff's deputy was dispatched to Smith's Bar for reports of a stolen vehicle. The victim reported he left his vehicle running to warm up while he went inside to help close the bar. When the victim came back outside, his 1999 Ford Ranger was missing from the parking lot. 
The bar manager pulled video footage from surveillance cameras. That video showed a man in a dark jacket with a bald spot, believed to be the defendant, walking up to the the vehicle and then taking it. Another victim reported her purse with $400 cash was in the vehicle. 
Deputies searched the area and after a few hours located the vehicle at a Town Pump. The deputies entered the attached casino and identified a male matching the one on the surveillance video. They placed Nesbit under arrest. 
Nesbit allegedly provided the deputies with a false name. However, an insurance card identified him. The key to the Ford Ranger was located in his pocket alongside a glass pipe, commonly used for smoking marijuana, authorities allege. 
The victims searched the vehicle for anything not theirs. Another glass pipe was found. One victim checked her purse and noticed all of the $400 cash was missing. Deputies found $43 in Nesbit's pockets and $15.60 in the gambling machine he was using. 
Nesbit was arrested and taken to the Lewis and Clark County Detention Center. 
All charged are presumed innocent until proven guilty.
Helena man charged with strangling partner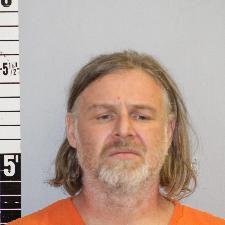 A 46-year-old Helena man is charged with felony strangulation of a partner of family member following a domestic dispute.
Paul Glen Hamilton was charged after his live-in partner filed a report of the incident with an officer of the Helena Police Department. 
Officer Steven Cornish responded to a report of a female who wanted to report a domestic violence incident. The victim told Cornish that her partner, the defendant, had had accused her of stealing his personal property. The victim denied taking Hamilton's property. 
The victim alleges that Hamilton approached her and headbutted her into a wall. The argument continued and the victim claims Hamilton said, "I'll kill you before you kill me." 
The victim said she threatened to contact law enforcement, and Hamilton began strangling her until she had trouble breathing. The victim was able to free herself from Hamilton and contact help. 
Officer Cornish reports that he observed a small red mark on the victims forehead, small broken blood vessels in her eyes and finger sized red marks on each side of the victim's neck. 
The officer made contact with Hamilton, who claims the victim was stealing from him and self-inflicted the injuries to cause trouble for him. Cornish then placed Hamilton under arrest. 
All charged are presumed innocent until proven guilty.
Helena man charged with knife assault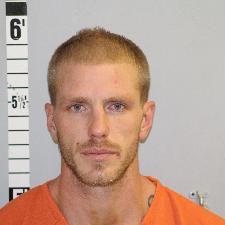 A 30-year-old Helena man is accused of holding a knife to his partner's throat. 
Jamison Gray Devine has been charged with felony counts of partner or family member assault, his third offense, and assault with a weapon. 
Officers responded to a call from a concerned party who heard screaming and yelling nearby. The witness also advised he could hear someone being thrown to the floor in what sounded like a physical altercation. 
Officers arrived, and the victim alleges that a verbal altercation escalated when the defendant grabber her by the neck and held a knife to her throat. Court documents state the victim had visible injuries from this incident. 
The victim advised that she was scared of Devine assaulting her and grabbed a knife to defend herself. The defendant then allegedly hit her in the face, breaking her glasses.
After being identified by his Montana driver's license, Devine's criminal history reveled a prior PFMA conviction and a more recent second PFMA charge.
All charged are presumed innocent until proven guilty.
Helena man charged with two counts of assault with a weapon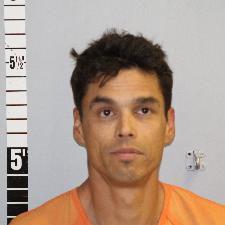 A 37-year-old Helena man is charged with two counts of assault with a weapon, both felonies.
William Loren Saddler allegedly grabbed a knife and threatened to kill his domestic partner and their three children. 
The incident began following a report that Saddler, who was on probation, was drinking and driving. The Montana Highway Patrol located the vehicle and Saddler, who was a passenger, fled the scene after the vehicle was stopped. 
The following day, the victim reported that Saddler threatened to kill her and their young children with a knife. 
The victim said that about midnight on Oct. 3, the defendant woke her up when he entered their home through a window. The victim said this was strange because Saddler has a key to the home. 
After telling Saddler she didn't want to talk to him, he allegedly pulled out a large black-handled kitchen knife and began threatening her and their children. 
The victim alleges that Saddler asked if "it was too late to abort their five-month-old fetus" and said he could "get away with all this" because he is a U.S. Army veteran with post-traumatic stress disorder. 
During this altercation, Saddler allegedly cut clumps from the victim's hair, stabbed the bed near her and stabbed the wall above the bed. 
Officers photographed areas of the victim's hair where it appeared to have been cut. The victim also showed the police a pile of loose hair. Officers also observed stab marks in the mattress, wall and sheets. Nearby, a knife was found that matched missing plaster from the bedroom. 
After locating Saddler later in the month, police took him into custody. 
All charged are presumed innocent until proven guilty.
East Helena woman accused of assault with wooden chair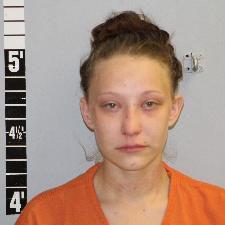 A 23-year-old East Helena woman is charged with assault with a weapon and partner or family member assault, both felonies, after allegedly assaulting her mother with a wooden chair. 
Presley Lacita Azure was arrested after being treated for injuries sustained on or before Oct. 19. 
The victim called police and advised that Azure had assaulted her and was attempting to leave with her boyfriend. When police located Azure, it was clear she had injuries to her face and neck. Azure alleges these injuries came from the victim punching her in the nose and the victim's ex-boyfriend strangling her. 
Police reported that Azure was disorderly and continued yelling profanities at the victim while officers were on the scene. 
The victim claimed that Azure and her boyfriend had gotten into an argument. The victim asked them to leave the apartment. The victim claims Azure had been drinking and she became enraged and confrontational.
Court documents state Azure allegedly began throwing items, including a wooden chair that caused injury to the victim's right forearm. Azure also allegedly chased the victim out of the apartment and was pulling her hair in an attempt to throw her to the ground. 
Azure was treated for her injuries and then placed under arrest. 
All charged are presumed innocent until proven guilty.