Woman accused of kicking Helena TSA officer in the face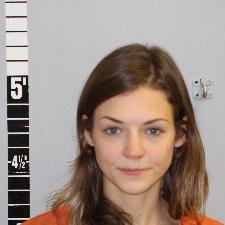 A 27-year-old Illinois woman has been charged with assaulting a peace officer, a felony.
Lauren Polcyn was arrested Tuesday after allegedly kicking a Transportation Security Administration officer in the face during routine boarding search and yelling at staff at Helena Regional Airport.
According to the arrest affidavit, the TSA officer informed Polcyn she may be "touching sensitive areas of the body including the groin area." Polcyn consented to the search, which multiple witnesses confirmed.
During the search, Polcyn allegedly "kicked backwards and struck the victim in the face."
The responding Helena police officer reported in the affidavit that when he arrived on scene, the TSA officer pointed out Polcyn who, upon seeing the officer, exited the building and fled the scene.
She was later located and admitted to kicking the TSA officer, claiming she was "protecting herself."
Polcyn was booked into Lewis and Clark County Detention Center Tuesday.
All charged are presumed innocent until proven guilty.