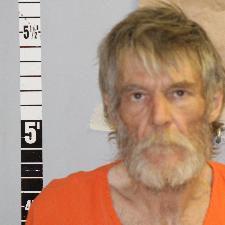 A 60-year-old Helena man has been charged with criminal possession of dangerous drugs, methamphetamine, a felony.
Helena police officers were dispatched to an apartment building on the 500 block of Logan Street just before 6 p.m. Dec. 2 to conduct a welfare check on a "male in the hallways, swinging a knife around at imaginary figures," according to the affidavit.
Officers identified the man in question as Larry Beebe, whom they recognized from "several prior dealings."
An officer conducted a pat-search and discovered a "hypodermic needle in the Defendant's pocket" that contained clear liquid, which a field test kit confirmed to be methamphetamine.
Beebe was arrested and booked into Lewis and Clark County Detention Center.
All charged are presumed innocent until proven guilty.