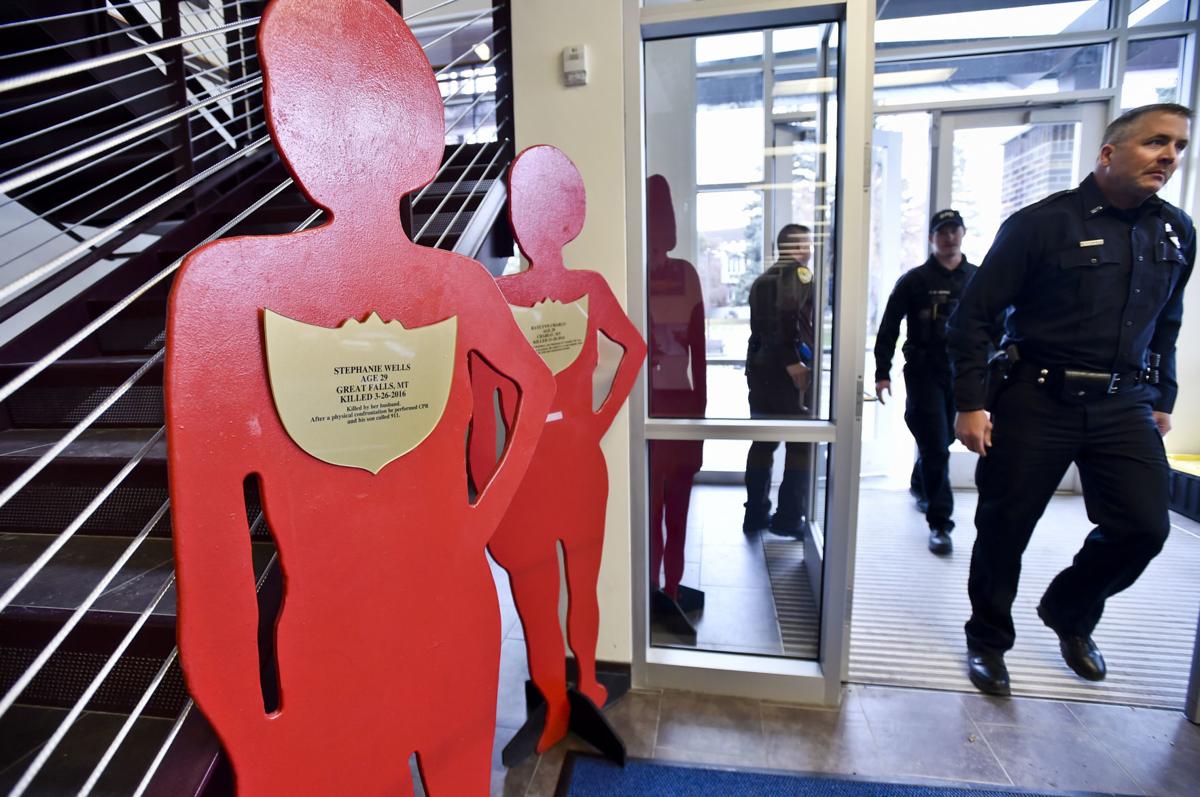 In observance of Domestic Violence Awareness Month, the Montana Law Enforcement Academy near Helena is hosting the Montana Silent Witness exhibit until Oct. 25.
The Silent Witness display is comprised of 95 red wooden silhouettes depicting female victims. Attached to each silhouette is a gold shield memorializing a woman killed during a domestic violence incident in Montana. Children who died with their mothers are also represented on the shields. 
"Victims of domestic partner violence in Montana face a number of challenges. They are often geographically isolated with few support resources available," Attorney General Tim Fox said. "These victims also experience higher levels of homelessness, and shelters are often overwhelmed in providing services for them and their children. Domestic violence knows no socioeconomic, racial or cultural boundary. It is an issue that can affect all of us."
According to the most recent Montana Domestic Violence Fatality Review Commission's report, there have been 175 intimate partner homicides in the state due to intimate partner violence since 2000. Firearms continue to be the most frequently used weapon in these homicides, 72% of all murder-suicides involved a domestic partner, and 94% of the victims of these crimes are female.
During the 2017 legislative session, the Montana Department of Justice drafted Senate Bill 153 in concert with the Yellowstone County Attorney's Office. The new law establishes a felony offense of strangulation. Montana's old law did not distinguish strangulation from other crimes of assault.
The Montana Silent Witness Initiative, established in 1999, aims to promote successful community-based domestic violence reduction efforts in order to reach zero domestic murders by 2020. 
The Montana Law Enforcement Academy is located at 2260 Sierra Road E. in the Helena Valley. 
Get local news delivered to your inbox!
Subscribe to our Daily Headlines newsletter.