Announcements
Recycling event on tap today
Monthly electronics recycling collection by 406 Recycling is Friday, July, 31, at the Good Samaritan Thrift Store located at 3067 N. Montana Ave. A voluntary $10 donation to Good Samaritan is encouraged. Most items including person electronics, office equipment and entertainment systems, including accessories, are accepted for free at the event. Charges apply for some older style monitors and TVs, non-working microwaves, televisions larger than 36 inches, and data-destruction receipts.
Measures will be in place to ensure social distancing for 406 Recycling staff and event participants. Businesses with large amounts of material, more than would fill in a shopping cart are encouraged to call ahead at 406-449-6008. 
Red Cross seeks blood donations
The American Red Cross has a continued need for donors to ensure blood is on the shelves for hospital patients. As a thank-you, those who come to give Aug. 1-Sept. 3 will receive a $5 Amazon.com Gift Card via email, courtesy of Amazon.
Donation appointments can be made for the coming days and weeks by downloading the free Blood Donor App, visiting RedCrossBlood.org, calling 1-800-RED CROSS (1-800-733-2767).
Upcoming blood donation opportunities:
Aug. 5: 10 a.m.-3 p.m., Helena Donor Center, 3150 N. Montana Ave., Ste. B
Aug. 5: 10 a.m.-3:30 p.m., Lewis and Clark City County, 316 N. Park Ave.
Aug. 6: 10 a.m.-4 p.m., Compassus Hospice Services, 1075 N. Rodney St. Ste. 102
Aug. 7: 10 a.m.-3:30 p.m., Cogswell Building, 1400 Broadway 
Counties partner with Bright by Text program
Zero to Five of Lewis & Clark Area, Helena Early Childhood Coalition, Aware, and Healthy Mothers, Healthy Babies-the Montana Coalition -- have teamed up with Best Beginnings coalitions in Big Horn, Carbon, Dawson, Flathead, Lincoln, Mineral, Richland, Silver Bow and Yellowstone Counties to bring Bright by Text to the Lewis & Clark Area.
The program provides parents and caregivers with tips and local resources for children ages prenatal to 8.
The interactions that take place between a child and their adult caregivers in the early stages of life set the foundation on which all later learning, behavior, and health depends.
Bright by Text helps parents and caregivers make the most out of these interactions by illustrating fun and easy activities, providing positive parenting ideas and resources, tips for aiding a child's physical development, and much more. 
In addition to expert content, Bright by Text includes messages about events and resources specific to the Lewis & Clark area, like health clinics, preschool enrollment periods, and free or low-cost events for families.
Parents and caregivers with children ages prenatal (2nd trimester) up to 8 can text 406Parents to 274448*. They will receive 2 to 3 text messages per week, and each message includes a link to a landing page with more detail, short modeling videos, and links to related resources.
For more information, contact Jeff Buscher, the Zero to Five local collaboration coordinator jeff@unitedwaylca.org.
Red Cross offers virtual care for families
Montana Red Cross has launched a Virtual Family Assistance Center to support families struggling with loss and grief due to the ongoing coronavirus pandemic.
People can visit redcross.org/get-help to access a support hub with special virtual programs, information, referrals and services to support families in need. People without internet access can call 833-492-0094 for help.
To help, the Red Cross has set up a virtual team of specially trained mental health, spiritual care and health services volunteers who are:
Connecting with families over the phone to offer condolences, support and access to resources that may be available
Providing support for virtual memorial services for families, including connecting with local faith-based community partners
Hosting online classes to foster resilience and facilitate coping skills
Sharing information and referrals to state and local agencies as well as other community organizations including legal resources for estate, custody, immigration or other issues
All Family Assistance Center support will be provided virtually and is completely confidential and free.
Student news
Claire Longsworth, of Montana City, has been awarded a Master of Business Administration from Whitworth University, in Spokane, Washington.
Maryrose Nistler, of Helena, has been named to the spring semester dean's list at Benedictine College in Atchison, Kansas. Full-time students with 12 hours and a grade point average of 3.5 are named to the dean's list.
Matt Ridgway, of Helena, has been named to the spring semester dean's list at Champlain College in Burlington, Vermont. Students on the dean's list have achieved a grade point average of 3.5 or higher during the semester.
Allison B. Plafcan, of Clancy, has been awarded a Master of Science in biomedical forensic sciences from Boston University in Boston, Massachusetts. 
CHS student receives GFWC Helena scholarship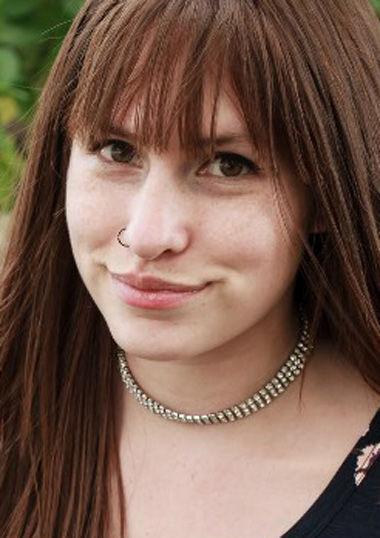 Jessica Nunez, a 2020 graduate of Helena Capital High School, has been awarded a scholarship from the General Federation of Women's Clubs Helena. Nunez plans to pursue her education at the University of Montana beginning in August 2020.
Area students named to RMC dean's list
Rocky Mountain College has announced the 2020 spring semester high honors and dean's list for academic achievement. Students who maintained a 3.60 to 3.99 GPA. High honors students who maintained a 4.0 GPS are noted with an asterisk (*)
Clancy: Canty, Clayton, Eckmann, Joshua*
Helena: Ellsworth, Jessica, Richards, Kajlea*
Whitehall: Harshbarger, Wesley*
Area students named to UM dean's list
The students listed below made the University of Montana spring semester 2020 dean's list or the president's 4.0 list. Double asterisks after a name indicate the student earned a 4.0 GPA. A single asterisk indicates a GPA greater than 3.5 but less than 4.0.
Boulder: Brian Bullock*, Isaiah Hesford*
Canyon Creek: Melina Scott*
Clancy: Nathan Caldwell**, Karina Carlson**, Hannah Johnson*, Shelby Lee*, Colin McLean*, Ryan McNamara*, Mary Super*, Hayden Tarver**, Lowell Tarver*, Tianna Thurston*, Madison Wing**
Elliston: Joseph Pennington*
Helena: Jessica Alles*, Cassandra Barker*, Connor Bemis*, Claire Benedetti**, Matthew Blassic**, Amber Brown*, Brigett Burgess*, Nicholas Burkland*, Daniel Burton*,,Brian Buschini*, Katie Carroll**, Jessica Clanin*, Isabella Clinch**, Megan Cuddy*, Elisabeth Davidson**, Nolan Davis*, Kyleen Dolan**, Wyatt Duthie*, Chelsi Ebelt**, Elizabeth Eddy*, Mila Ellington*, Jordyn Everett*, Rosamond Ferguson*, Christine Fisher**, Erin Fitzpatrick*, Lilah Fox**, Andrew Frank**, Nathan George*, Kaisha Gerhardt*, William Geubtner*, Emily Gould**, Garrett Graham*, Saffire Halverson*, Ryan Hamilton*, Sierra Hammond**, Ella Hardy*, Evan Harmon**, Connie Heiser**, Riely Heppner**, Jennifer Hern*, Frank Hoovestal*, Taylor Jolly*, Lorelei Keith*, Madison Kelly*, Cade Kidder*, Brandon King**, Hugh Kingery**, Landon Kleeman*, Peyton Koch*, Bailey Kops*, Christopher Kunda*, Rachel Lauf**, Jacob Leatherwood*, Katie Lindner**, Erin Longdon*, Bryce MacNeill**, Isaac Marshall*, Alyssa McCarl Warwick*, Shannara McDunn**, Clara Mcrae**, Isabelle Melton**, Teresa Merriman*, Max Mulder*, Chloe Navarro*, Danielle Nelson*, Trinity Nelson*, Alex Northey**, Thea Ostwald**, Katherine Perrigo*, Claire Peterson*, Grayson Quigley*, Kiara Randall*, Kathryn Reese**, Bailee Robbins**, William Rook*, Kaedin Rosling*, Shannon Roybal**, Coby Sena*, Jasmine Sewell**, Lindsey Sewell*, Emily Simonson*, Jerid Simonson*, Kendall Skoog*, Addie Slanger**, Margaret Smith**, Daniel Stockton*, Alexander Stuczynski*, Christian Swingley*, Mariah Thomas**, Dalton Thunstrom*, Samuel Tinsley*, Brett Traxler**, Madison Tyson*, Luke Ulmer*, Madeline Ulmer**, Shelby VanHemelryck**, Tyler Vermillion*, Anthony Warren*, Rhiannon Weaver*, Gretta Wellenstein**, Marcus Welnel**, Trevor Welnel*, Penny Wertenberger*, Nicolas White*, Rachel Willcockson*, Henry Williams**, Nathaniel Williams**, Kelsey Wohlfrom**
Jefferson City: Victoria Averill*
Townsend: Zoe Mcbride*, Clint Reichert*
Whitehall: Max Feight**, Katelyn Smith**
White Sulphur Springs: Wylan O'Neill Lopp*
Area births
St. Peter's Health, Helena
Parents: Jon and Adele (Clairmont) Marchi
Weight: 6 lbs., 15 oz. Grandparents: Maternal grandparents Dennis and Nadine (late) Clairmont of Pablo. Paternal grandparents Mary Sale of Polson, and Jon and Elizabeth Marchi of Polson.
Get local news delivered to your inbox!
Subscribe to our Daily Headlines newsletter.