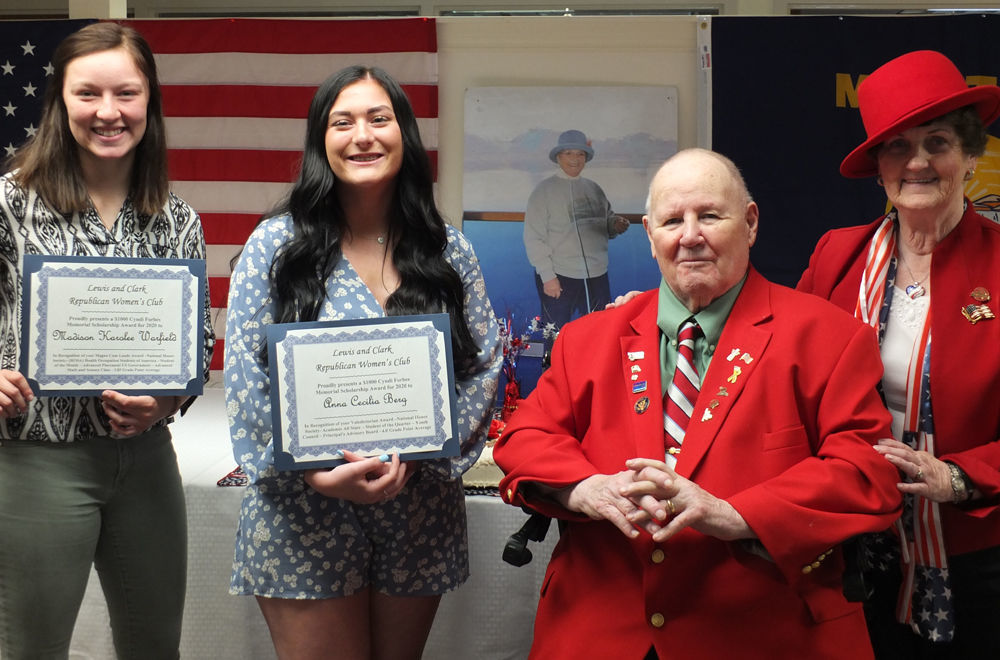 Announcements
Recycling event on tap today
Monthly electronics recycling collection by 406 Recycling is this Friday, June 26, at the Good Samaritan Thrift Store located at 3067 N. Montana Ave. A voluntary $10 donation to Good Samaritan is encouraged. Most items including person electronics, office equipment and entertainment systems, including accessories, are accepted for free at the event. Charges apply for some older style monitors and TVs, non-working microwaves, televisions larger than 36 inches, and data-destruction receipts.
Measures will be in place to ensure social distancing for 406 Recycling staff and event participants. Businesses with large amounts of material, more than would fill in a shopping cart are encouraged to call ahead at 406-449-6008. 
St. Peter's offers diabetes prevention classes
St. Peter's Health is offering the Inch by Inch program, a 12-month class aimed at preventing type two diabetes through healthy lifestyle changes. A provider referral is needed to determine eligibility, and eligible Medicare and Medicaid participants may take the classes free of charge.
Classes are held weekly. Monday classes are held at 5:30 p.m. and start on Monday, Aug. 24. Tuesday classes are offered at 5:30 p.m. and start Tuesday, Aug. 25. Classes are also offered on Wednesdays at noon, starting Wednesday, Aug. 26. For more information or to sign up, contact Yvonne Tapper-Gardzina at ytapper-gardzina@sphealth.org or call the Inch by Inch team at 444-2386.
St. Peter's offers tobacco cessation program
St. Peter's Health, in partnership with the American Lung Association, offers a 7-week evidence-based tobacco cessation program. The program, considered the most successful quit program in the nation, treats both the physical addiction to nicotine, with prescription medications and combination uses of nicotine replacement therapies like the patch and gum, and the behavioral dependency to nicotine with group counseling.
The program is open to all tobacco users, including people who smoke, use e-cigarettes, and chew smokeless tobacco. Trained facilitators lead small groups and the programs are scheduled throughout the entire year. New classes start in July and September. Community members interested in learning more can send an inquiry to the St. Peter's Wellness Team by visiting www.sphealth.org/tobaccocessation or by emailing sphfreenow@sphealth.org.
Montanans honored for volunteer service
Gov. Steve Bullock, first lady Lisa Bullock, and the Montana Commission on Community Service announced the recipients of the 2020 "ServeMontana Awards" and the "First Lady School Nutrition Awards." These awards are presented every year to outstanding community volunteers, organizations, and schools for their dedication to service in Montana.
Honorees represent the best in positive change through service, volunteerism, innovation, and community leadership. 
Helena-area 2020 ServeMontana award recipients include:
Jack Berg (White Sulphur Springs) has been dedicated to serving his community for the past four decades, rising to any occasion to help those in need. He has served the Meagher County Ambulance as a volunteer EMT for the past 38 years; he has led 18 EMS classes and trained over 200 local EMTs. Additionally, Berg serves on the ambulance board, hospital board, church board. He is also a volunteer fireman, a reserve officer, and reliable steward of his community.
Donald Wetzel Jr. (East Helena) is a member of the Blackfeet (Amskapi Pikuni) Tribe. He created a nonprofit organization with the mission to create positive tribal identity and acknowledge elders, adults, and youth through athletics and academics. He has participated in suicide prevention initiatives since 2006 and provides training across the state. Wetzel leads support groups and talking circles for those impacted by suicide. He worked tirelessly to establish the Montana Indian Hall of Fame in 2007, an organization that honors the legacy of Montana's Native American athletes.
Domingo "DJ" Zapata (Helena), a member of the Helena Police Department, does whatever he can to help people in need, striving to create circumstances that help others achieve success when they might not otherwise have the opportunity. He is head coordinator for "Running for Montana's Future," an organization that buys shoes for local children in need. Zapata serves as the Southwest MT Regional Coordinator for The Special Olympics Law Enforcement Torch Run and as an Angel Fund Board Member. He is a dedicated father and actively involved with his daughter's Girl Scout troop. Additionally, he volunteers as a youth mentor for Montana Youth Challenge Academy and a YMCA basketball coach.
Helping Hearts (Helena) is a volunteer group started by Ella Casada when she was just 11 years old. She coordinates volunteer opportunities for her peers and adults to donate their time, attention, and companionship to local senior citizens. Helping Hearts members organize events for nursing homes and assisted living homes in Helena to engage and entertain senior citizens with crafts, baking, games, and live music. The volunteer group has participated in several community events, including "The Walk to End Alzheimer's." Casada is a member of the Helena Youth Orchestra and incoming freshman at Capital High School. She says there is a place for everyone in Helping Hearts, and welcomes volunteers of all ages and abilities. Those interested in volunteering can send inquiries to: helpingheartshelena@gmail.com.
Area authors finalists for High Plains Book awards
The High Plains Book Awards announced its 2020 finalists this week, with authors from Missoula, Helena, East Helena, Bozeman and Red Lodge, among others, up for prizes.
The awards acknowledge and recognize regional authors and/or literary works that examine life on the plains. That location encompasses Montana, North and South Dakota, Wyoming, Nebraska, Colorado and Kansas, and the Canadian provinces of Alberta, Manitoba and Saskatchewan. The awards were created in 2006.
Winners for all Book Awards will be announced at an Awards Banquet held in conjunction with the High Plains BookFest, scheduled for Sept. 26 in Billings.
Helena-area finalists are:
"Howl: A New Look at the Big Bad Wolf," by Ted Rechlin. Previous finalist, 2017. Helena.
"The Cheyenne Story: An Interpretation of Courage," by Gerry Robinson. East Helena.
William B. Pratt Endowment fund grants awarded
The Montana Community Foundation, Inc. has announced $3,500 in grants from the William B. Pratt Endowment Fund to support Montana indigenous, folk, traditional and media arts. 
This year's grants include $1,500 to the Myrna Loy Center for the Performing and Media Arts (Helena) for Music of the Medicine Line, a four-day festival about Metis music and culture that acknowledges the artistic, musical and social contributions of the Metis and Little Shell People to Montana.
This year is the first year of granting from the William B. Pratt Endowment Fund, established at MCF in 2018. The fund is a legacy gift to the people of Montana to help them tell and share stories – especially the untold ones – about Montana's arts, culture, and history and to learn about the traditional art forms and cultures of this unique state.
Student news
Two students receive memorial scholarships
The Ray Hunthausen Junior Golf Foundation would like to recognize the recipients of two $1,000 scholarships for the 2020-2021 academic year.
Congratulations and good luck to Ginny Kerr and Gabe Witham.
Kerr will be attending Grand Canyon University in Phoenix to pursue a degree in nursing.
Witham will be playing on the Montana Tech men's golf team, while pursuing a degree in business. 
Funds for these scholarships are generated through donations to the foundation and proceeds from the Hunthausen Classic golf tournament, in memory of Ray Hunthausen, general manager and head golf professional at Green Meadow Country Club.