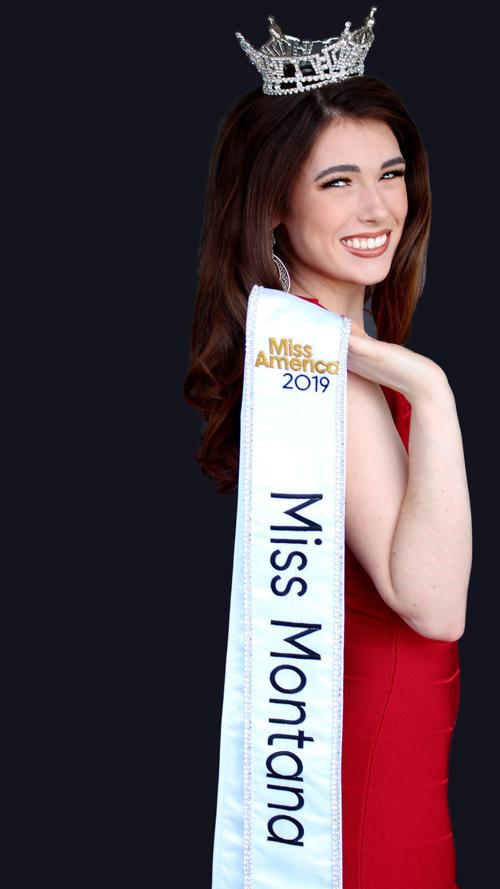 Announcements
Supplemental food available to seniors
Rocky Mountain Development Council, Inc. will have supplemental foods available to qualified Helena and East Helena area senior citizens.
Monday, July 20 from 2-3:30 p.m. at the United Methodist Church, 50 Prickly Pear Ave.
Wednesday, July 22, from 8-10:30 a.m. at Helena Food Share, 1616 Lewis St.
Thursday, July 23, from 8-10:30 a.m. at Helena Food Share
Foods consist of canned fruit, vegetables, meats, juice, cereals, dry milk, evaporated milk, cheese, and peanut butter. Persons 60 years and older will be certified to receive the food by categorical income, and residency eligibility. For further information or questions, call Rocky at 406-447-1680 or Helena Food Share at 406-443-3663, or visit our website at www.rmdc.net.
Miss Montana competition is a go this month
Yes, there will be a Miss Montana 2020. She will be taking over for Miss Montana 2019, Mo Shea of Helena, who won $14,875 in scholarships for medical school through the Miss America Organization.
The 71st annual Miss Montana Scholarship Competition was rescheduled to July 23-25 with adjustments in the event to comply with Covid-19 safety guidelines. The event is held in conjunction with Miss Montana's Outstanding Teen competition for 13-17 year olds at the DCHS 1,000-seat auditorium at 7 p.m. nightly.
The 2020 Miss Montana contestants are Anastasia Hayes of Billings; Alissa Bohle, Baker; Amber Sickler, Glendive; Jessica Criss, Bozeman; Caitlin Greaney, Helena; Kourtney Hanson, Chinook; Shannon Hannaway Bozeman; Eden Perissini, Billings; Kristy Cullinan Glendive; Kiera Melton, Glendive; Faith Johnson, Helena; Siera McKaughlin, Belgrade; and Britta Brenner of Glendive.
Competing to be Miss Montana's Outstanding Teen now held by Karsen Murphy of Glendive are in order of performance Jillian Litwiller, Bloomfield; Brielle Gorder, Sidney; Karina Melton, Glendive; Julia Kunau, Lewistown; Liliana Johnson, Sidney; Gabrielle Higbee, Glendive; Taitlyn Berry of Glendive; Annika Bennion, Sidney; Grace Peoples, Wibaux and Jessica Romo of Sidney.
The public can vote for Montana's Choice online at www.missmontana.com with $1 per vote. The contestant with the most votes earns a scholarship and a spot as one of the finalists during the final night of competition
Tickets will be available online at www.missmontana.com, at the Glendive Chamber and at the door. All contestants receive at least a $950 scholarship for competing with over $30,000 in cash scholarships and many applied scholarships and prizes.
Student news
Jen Krug, of Helena, was named to the 2020 spring semester dean's list at Pensacola Christian College in Pensacola, Florida. This was a result of earning a semester grade point average of 3.0 or higher.
Kendra Danielson, of Helena, was named to the spring 2020 dean's list at Harding University in Searcy, Arkansas. To be eligible, a student must be carrying 12 or more hours with a 3.65 or higher grade-point average and no incompletes. Danielson is a senior criminal justice major.
Local students named as MSU 2020 Provost scholars
Two Helena High School graduates have been named 2020 Montana State University Provost scholars, one of MSU's most prestigious scholarships.
The MSU Provost Scholarship awards are based on scholastic achievement, demonstrated leadership and exemplary public service, similar to the MSU Presidential Scholarship. Recipients of the Provost Scholarship also receive an annual stipend plus a tuition waiver. The scholarship is for four years if the students maintain a superior academic standing at MSU.
Helen Bovington was a co-valedictorian at Helena High School and intends to major in electrical engineering and economics. She was a member of the National Honor Society and Outdoors Club and hosted a French foreign exchange student with the French Connections Club in 2018. She was a senate page for Montana's 66th Legislature and was Northwestern Energy's first high school intern. She received the Queen City Ballet Award of Excellence and an MUS Honor Scholarship. She has studied ballet in San Francisco and Cleveland and apprenticed with the James Sewell Ballet Company. She developed and organized the first annual Helena Chef Exposition showcasing local chefs who use local ingredients. She is the daughter of Judy and Tom Bovington of Helena.
Hayden Ferguson was a co-valedictorian of Helena High School as well as a National Merit finalist and scholarship recipient. He is a recipient of the MUS Honor and STEM scholarships and plans to major in engineering. He was co-captain of both the varsity football and basketball teams and was a two-time, first-team All-State outside linebacker. He volunteered as a basketball mentor at a local elementary school. He was a member of National Honor Society, Pure Performance and 3-7-77 club. He was a counselor at the Rotary Youth Leadership Academy. He is the son of Geoff and Tiffany Ferguson of Helena.
Teen receives award during scholarship competition
On Friday, June 26, Lauren Hanson of Helena, received a self-expression award during the second night of preliminary competition at the 63rd Distinguished Young Women National Finals. The $1,000 cash scholarship was presented to five of the 50 state representatives receiving the highest scores from a panel of judges based on their public speaking abilities.
Following a selection process that began in Montana, Hanson began preparing for the 63rd annual scholarship competition. Historically, the competition has taken place in its founding city of Mobile, Alabama. This year, due to COVID-19 safety precautions, the competition was conducted digitally and showcased in a three-night online broadcast.
Hanson is a graduate of Capital High School. In the fall, she will attend Augustana University with plans to become an actress. She is the daughter of Maria and Peter Hanson.
Get local news delivered to your inbox!
Subscribe to our Daily Headlines newsletter.