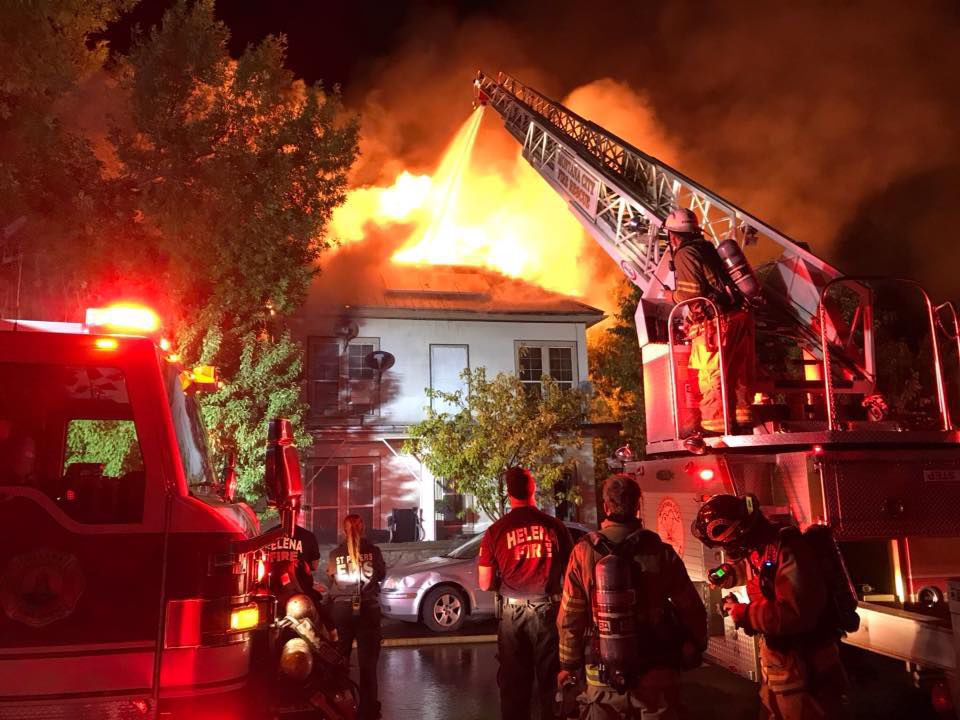 Two pets were killed in a fire at an apartment complex early Sunday morning in Helena.
At approximately 1:48 a.m., firefighters responded to the 1500 block of E. Lyndale Ave. for a fire involving a two-story apartment complex.
"The fire was difficult to extinguish due to heavy involvement upon arrival of fire crews and extension into the attic space with limited initial responders to extinguish the fire and conduct interior victim search," the Helena Fire Department said in a news release. "At the time the fire occurred, many of the apartments were occupied and the tenants were able to self-evacuate. Unfortunately two pets were lost in the apartment building."
You have free articles remaining.
The fire was fully extinguished around 7 a.m. by fire crews.
The cause of the fire has been listed as undetermined and still under investigation, HFD said. The estimated dollar loss is approximately $375,000.
Several other fire departments responded to the mutual aid request, including West Valley, Lewis & Clark County and Montana City Fire.
"The additional mutual aid departments were essential in fighting this difficult apartment building fire and greatly appreciated. At this time there have been no fatalities or injuries reported," HFD said.