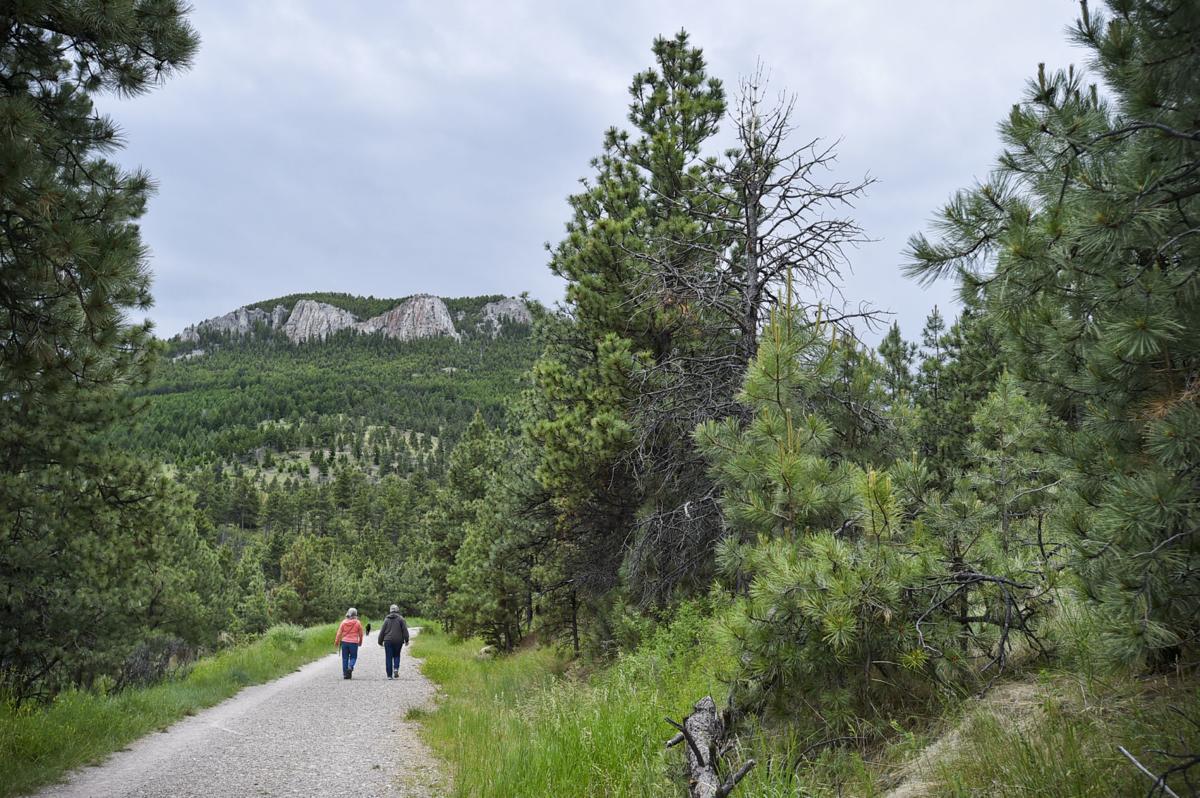 The Helena City Commission voted Monday to accept a 72-acre land donation from Prickly Pear Land Trust to add to Mount Helena City Park. 
The property was part of the estate of the late William Whyte Jr., who allowed public access along the northwestern edge of Mount Helena, and his family has continued the tradition. The property contains the old road bed of LeGrande Cannon Boulevard along with multiple other trails, totaling about 6 miles.
The property was listed by the estate in 2016 for about $4 million. The price at that time was too high for Prickly Pear to purchase, Executive Director Mary Hollow said, as the family explored development.
After the property had been on the market for a couple of years, the price became more tenable and Prickly Pear entered into negotiations with the estate. Those meetings resulted in a buy-sell agreement signed in April and the city's vote to accept the property as a donation Monday at a cost of $10. 
Leroy Schramm, a Prickly Pear Land Trust board member, said the LeGrande purchase would become the "latest jewel in the crown we call our trail system."
Along with its recreation potential, the property is important for the city from a wildfire management standpoint, she said.
But that management will come at a cost. Kristi Ponozzo, Helena's Parks and Recreation Director, estimated the cost for three years of maintenance on the parcel to be around $242,000.
Brad Langsather, the open lands manager for the city of Helena, called the area "one of the worst pieces of property" near the city in terms of wildfire danger. However, Langsather hopes to complete mitigation work on the area before next spring.
Funding for the land trust to purchase the property came through both private donations and Department of Defense funding, as it lies within the flight path of Fort Harrison. The city appraised the property for $1.589 million in March, although the purchase price was not released per an agreement between Prickly Pear and the estate.
Reporter Tom Kuglin can be reached at 447-4076 @IR_TomKuglin