Two nonprofit conservation advocacy groups filed a federal lawsuit Wednesday to stop a logging and burning project in the Lewis and Clark portion of the Helena-Lewis and Clark National Forest.
The Horsefly Project calls for cutting and burning trees on 10,343 acres and bulldozing 40.7 miles of new logging roads in the Little Belt Mountains 12 miles north of White Sulphur Springs, the plaintiffs, Alliance for the Wild Rockies and Native Ecosystems Council, said.
Forest officials declined comment, noting it was pending litigation. The project is intended to improve forest health and landscape resiliency, reduce wildfire hazards, and provide wood products to local and regional economies.
The 42-page lawsuit was filed in U.S. District Court in Missoula and listed Keith Lannom, deputy regional forester, and the U.S. Forest Service as defendants. It asks the judge to find that the project violates the law, tell the defendants to vacate the project and award the plaintiffs costs, such as attorney fees.
"The aesthetic, recreational, scientific, spiritual, and educational interests of Plaintiffs' members have been and will be adversely affected and irreparably injured if Defendants implement the Project," the lawsuit states. 
The project has not started yet. But the lawsuit notes the U.S. Forest Service completed its second biological assessment in August and the U.S. Fish and Wildlife Service issued a letter of concurrence in late August.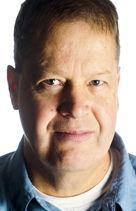 Mike Garrity, executive director of the Alliance for the Wild Rockies, said in a news release that the project violates the National Environmental Policy Act, and the agency's own Forest Plan protections for elk habitat and hiding cover.
He said the proposal authorizes: 3,278 acres of commercial logging; 1,049 acres acres of clearcutting; 243 acres of modified clearcutting potentially including burning, with whitebark pine as the leave trees and 279 acres of modified clearcutting.
Plaintiffs also said it includes 1,117 acres of pre-commercial logging; 409 acres of clearcutting and possible burning for "meadow restoration;" 465 acres of non-commercial tree cutting referred to as "rearrangement" of fuels; 3,453 acres of prescribed burning and 43 acres of tree planting.
Garrity said the project includes 40.7 miles of new road construction, 16.8 miles of reconstruction, 32.2 miles of reconditioning, and 1.7 miles of relocating system roads. And the lawsuit claims it could take 20 years to implement.
The Alliance for the Wild Rockies has filed four lawsuits pending against the Helena-Lewis and Clark National Forest.
Assistant editor Phil Drake can be reached at 406-231-9021.