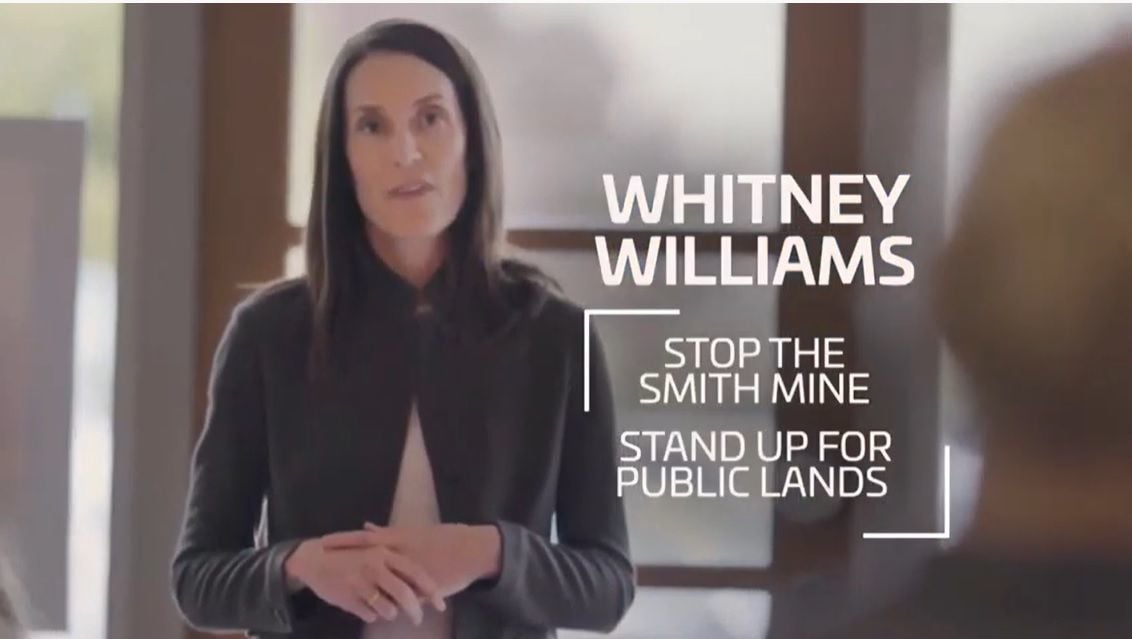 As the June 2 primary grows near, a national progressive group is spending nearly $700,000 on a television ad supporting Democratic governor candidate Whitney Williams.
The ad, which started airing Tuesday and will run through Election Day, is paid for by Women Vote, the independent expenditure group for Emily's List, a national group that works to get women elected to office. It will air on cable and premium digital in Missoula, Billings, Great Falls, Butte, Bozeman and Helena.
Emily's List endorsed Williams shortly after she announced last October, and Cooney later that same month issued a campaign pledge calling on other candidates in the primary to swear off outside spending including groups like Emily's List. Williams' campaign did not sign the pledge. Emily's List, based in Washington, D.C., has raised more than $600 million since its founding in 1985 and spent $100 million in the 2018 midterms alone.
Cooney's campaign sent out a press release Tuesday critical of the ad buy, saying voters have rejected outside spending in past elections.
"Montanans will see through this last minute attempt by another out-of-state super PAC trying to buy our votes with dollars, not earning them through values," Cooney said in the emailed statement.
Cooney's campaign manager, Emily Harris, in the same release compared the value of the ad buy to the roughly $770,000 Cooney has raised over the election in campaign finance contributions.
"In one fell swoop, parachuting in from Washington, this out-of-state super PAC – totally unaccountable to the people of Montana – is boasting of spending nearly $700,000 in the final 14 days of this campaign trying to manipulate and rig the outcome of Montana's Democratic primary," Harris said in a statement.
Williams' campaign shot back Tuesday after Cooney condemned the ad buy.
"Mike Cooney's attacks are sounding more and more desperate today ... It's exactly what you'd expect to hear from a career politician who's anchored to his past," said campaign spokesman Bill Lombardi. "Whitney's focused on Montana's future and is proud to have the support of thousands of Montanans and Emily's List in this campaign."
The ad does not mention Cooney directly, but follows a campaign message Williams has emphasized: a critique of Cooney for not being more vocal in his opposition to the permitting of a copper mine near the Smith River. While the mine was not directly approved by Cooney or the administration he's a part of, Williams has used it to attempt to appeal to more liberal Democratic voters, who tend to show up for the primary vote and may be frustrated with the realities of the mine's approval, which is done by the Department of Environmental Quality.
The ad says Williams will work to stop the Sandfire Black Butte copper mine and that Williams is the "public lands choice for governor."
Public lands is a key issue in the governor's race and preserving and expanding access has long been a campaign platform for Democrats. Republicans have also called for protecting and increasing access to public lands in Montana, though with much more emphasis on natural resource development on those lands.
Get local news delivered to your inbox!
Subscribe to our Daily Headlines newsletter.