"This certifies that Desiree Bain embodies the spirit of Montana by giving Montana's veterans hope in some of their most desperate times and showing them compassion as they return to self-sufficiency within our communities."
-- Gov. Greg Gianforte's inaugural 'Spirit of Montana' award
Desiree Bain stood on the lawn of one of two Willis Cruse Houses outside of East Helena as Gov. Greg Gianforte thanked her for her work in helping veterans, and she turned the tables and began thanking others.
"I can't take all the credit," she said. "It is really the community."
Bain was the first recipient Thursday of the governor's "Spirit of Montana Award," which recognizes people for their service to the state. It's something he had done as a congressman, but Thursday's award presentation was his first as governor.
"Thank you for your work," Gianforte said. "It's people like you who make Montana such a great place to live."
Bain later told the governor her job doesn't feel like work anymore.
"I fell in love with the place," she said.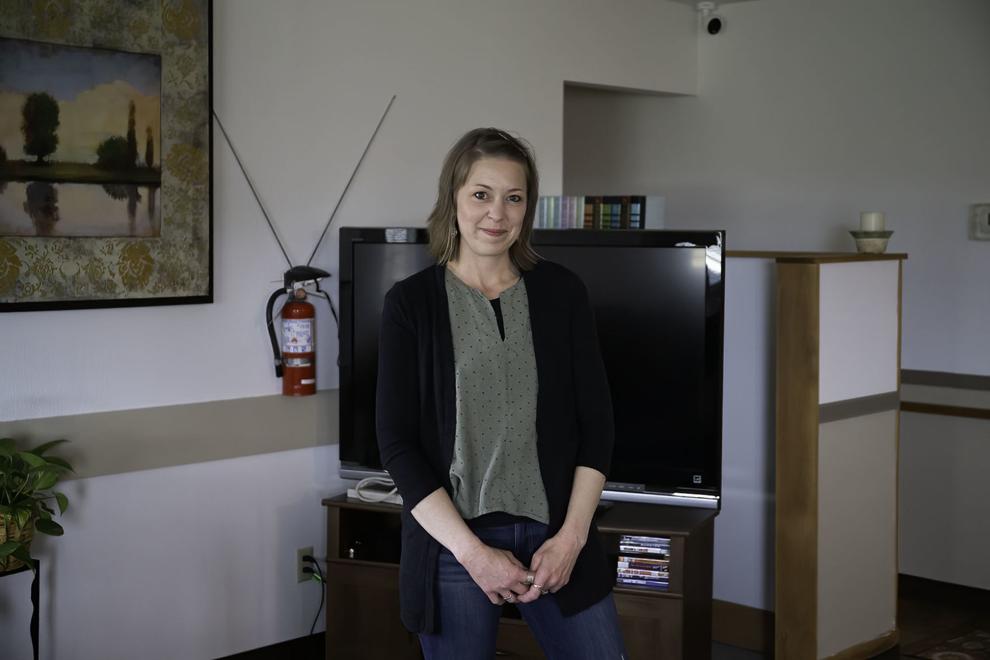 Gianforte said he was touched by some of the stories of the Willis Cruse House, adding that one of those was about a Vietnam veteran who came to them and said he was looking for a place to die.
He said they were able to help him. 
The Willis Cruse House, a transitional shelter operated by the Montana Veterans Foundation, has moved from its location on Leslie Avenue in Helena to a two-home facility outside of East Helena at 2320 Spokane Creek Road. The new location opened in December and took its first person in March, and it can accommodate 16 homeless veterans, its website says. A case manager lives onsite.
The website notes that the inception of Willis Cruse House was in 1998 and the first house opened in 2003. Since then, it has helped more than 900 veterans move on with their lives.
The house is named after Willis Cruse, a Vietnam-era veteran who lived in the mountains outside of Helena.
The house provides services such as showers, personal hygiene items, clothing, a laundry facility, hot meals, a phone, a computer and internet access and referral services.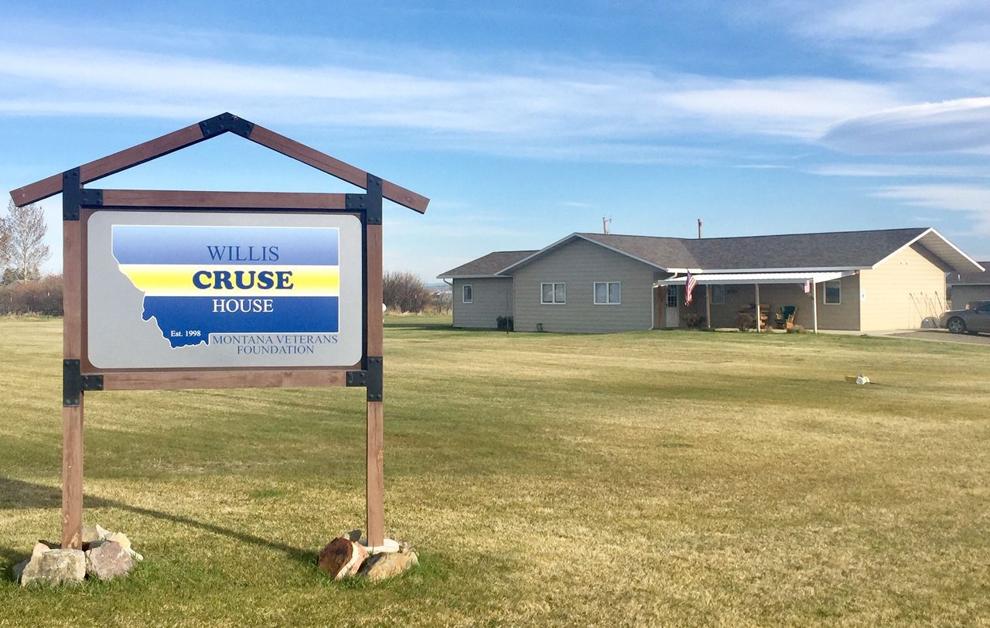 There are two Willis Cruse Houses on the block. The governor toured the house farthest from the road, which Bain told him at one time had served as an assisted-living facility. There is a wood shop onsite. Other activities include leather work, art, camping and fishing.
They hope to later offer equine therapy, one person said.
Rich Ridgeway was passing through town when his vehicle broke down. He needed some help and got in touch with Bain. He said he has stayed and was asked to start up the home and now serves as a case manager.
"They are all men of honor," Ridgeway said of the residents. "They all served our country."
He said the residents love the home.
"It's peaceful," he said, adding that one person has already transitioned out since it opened. He said they did repairs to the facility on Leslie Avenue.
"Sometimes that is all they need – to let the dust out," he said.
The Willis Cruse Home lost its Veterans Affairs grant in 2018, after having received the money for 16 years, officials said. They said at the time they had not been given an explanation. Public donations, grants, fundraisers, garage sales, and food and necessity item drives are a few ways Bain said she has continued to raise money for the home.
Bain said they were able to sell the Leslie Avenue property and used money from that sale to make a down payment on the Spokane Creek Road property.
"We didn't buy them outright, but we made some awesome deals," she said.
Bain said they are focused on fundraising and she is optimistic for the future.
"I am really excited, there is so much potential," she said. "I just see amazing opportunity."
Assistant editor Phil Drake can be reached at 406-231-9021.