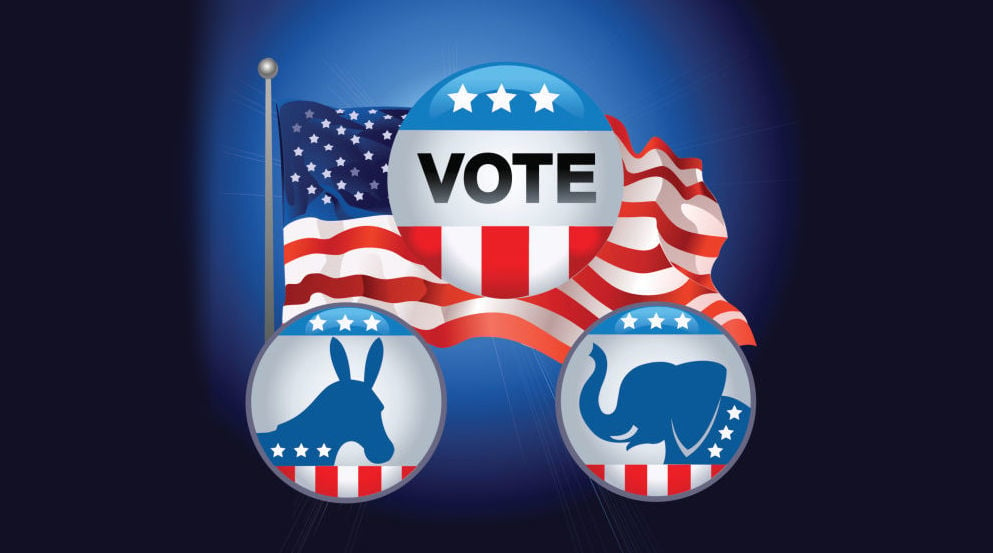 Both of the Democrats running for governor this year say they want to finally get a statewide public pre-kindergarten program, while one of the Republicans, Attorney General Tim Fox, said he'd want to bolster existing private and religious options while exploring public models other GOP governors in the country have supported.
U.S. Rep. Greg Gianforte, another Republican running for governor, said he didn't think there'd be space to pursue pre-kindergarten while also working to increase teacher pay, and state Sen. Al Olszewski said he wanted to focus on changing how schools are funded.
In one of the biggest policy setbacks for Democrats in the 2019 legislative session, lawmakers failed to pass expanded public pre-kindergarten, which has long been a priority for Democratic Gov. Steve Bullock, and lost funding for existing programs.
The governor's office is open this year as Bullock is termed out from running again and is seeking a seat in the U.S. Senate. His lieutenant governor, Mike Cooney, is running in the Democratic primary to be the state's next governor, along with Missoula businesswoman Whitney Williams.
Cooney said for him, a high-quality public program will be a top priority.
"I think where Montana is probably failing is the fact that we don't have a voluntary public, quality pre-K program in the state," Cooney said. "We're one of the handful of states that doesn't offer that. All the science out there demonstrates why that is such a valuable program and how it better prepares our young people to be successful. Pre-k is very important, and we need to fight like heck to get that implemented in the state of Montana."
Williams also said that she supported a public preschool program.
"It really is about implementing that statewide public preschool program for our littlest learners, and it's time we get that done," Williams said. "I believe that Montana's Constitution tells us rightly so that everyone is entitled to a free, high-quality public education. We should start with our 4-year-olds. We're one of only a handful of states that doesn't prioritize our littlest learners."
The rolling back of existing programs has given Williams a line of attack on Cooney, because it happened during the administration he's a part of. Cooney's running mate, state Rep. Casey Schreiner, was minority leader in the House in 2019 when Bullock's original $22 million bill, which Schreiner carried, failed with Republican opposition.
A Republican proposal that also didn't advance would have put money toward public and private programs, which drew the ire of the state's largest union, the Montana Federation of Public Employees, which represents school employees among others. The union has endorsed Cooney and Schreiner this election.
Williams was also critical in an interview of money from a 2017 budget item that sent funding to 10 school districts and seven private programs, and said she wouldn't back allowing taxpayer dollars to go toward private programs.
Under a Fox administration, there'd be an exploration of a mixed-delivery pre-kindergarten model, "similar to the ones that over a dozen Republican governors across our nation have promoted and instituted in their states," Fox said. That would involve bolstering the private and religious pre-kindergarten programs while exploring the possibility of a public one.
Still, Fox acknowledged the budget scenario the state will face in 2021 due to the coronavirus pandemic could slow plans.
"There will be some tough budget decisions to make," Fox said. "I adamantly oppose raising taxes and there may be fewer options available to lawmakers in the coming legislative session depending on the impact to state revenues because of the pandemic."
Given the priority he places on raising teacher pay, Gianforte said he didn't see a way to prioritize public pre-kindergarten.
"When our teachers can't put three meals a day on the table, we need to focus on getting their pay up first," Gianforte said.
One of the biggest challenges Gianforte sees public schools facing is that not enough of the money allocated to them is reaching the classroom and that teacher pay is too low.
"It's not because the money's not allocated," Gianforte said.
He said that he's spoken with teachers in rural Montana who are unable to make ends meet on their salaries.
"I'd like to work with our educators to figure out how to get more money to the classroom so we can attract the best and brightest to teach our kids," Gianforte said, adding he would work with the Office of Public Instruction to figure out solutions.
In interviews, both Democrats running for governor focused almost as much on their priorities for public education as the dangers they said Gianforte posed to them, citing his past support of private schools. That is a repeat of attacks against Gianforte made by Bullock and the Montana Democratic Party in the 2016 governor's race.
Gianforte has chaired the board for the Petra Academy, a private Bozeman school that offers a "classical Christian education" and is a major financial backer of the Montana Family Foundation, which has led the push for so-called "school choice" in the state over the last decade or so. He's also given $4.6 million to fund ACE scholarships to help families afford private school tuition.
Earlier this year, Gianforte signed onto an amicus brief for the plaintiffs in a case before the U.S. Supreme Court, Espinoza v. Montana Department of Revenue. The case is over a Montana law passed by the state Legislature in 2015 creating tax credits to help pay for private school. The revenue department wrote rules preventing the tax credits to go toward religiously affiliated schools; a group of families in the Flathead challenged that rule in court.
In a recent interview, Gianforte said he still supports school choice, but that his focus as governor would first be finding ways to increase teacher pay.
"I think parents know what's best for their children," Gianforte. "That being said, many of our communities in Montana economically can't support multiple schools. So where parental choice in education may make sense in some of our larger communities, it's impossible to implement in our rural communities. We need strong public schools, and that would be my focus."
In the Espinoza case, Fox declined to defend the Department of Revenue's rule before the state Supreme Court.
"Had (the Department of Revenue) just stayed within the confines of the statute the Legislature passed, they would have been fine," Fox said.
Fox added that he believes in school choice and that parents should have the ability to decide how their child is educated. Like Democrats, he cast concerns about Gianforte's support of private schools in the past and thinks his opponent would elevate private schools to the point of hurting public ones.
While more than 90% of Montanans send their children to public schools for their K-12 education, Fox said that might be different if there were more options, though he still thinks most would go to public school.
For Cooney, he said he'd want to expand on several things the Bullock administration has championed, such as dual enrollment and prioritizing tuition freezes in the state budget.
Cooney also said he'd also want to explore career options outside college, especially given the jobs lost during the pandemic. 
"We need to continue to look at ... other ways to give young people and people wanting to move into different jobs the ability to gain that necessary training or access to education to allow them to do that," Cooney said. "Apprenticeship or certification programs are going to be key not only to educating our workforce but driving the economy."
Williams also called for boosting options, including community colleges. She said meeting educational needs will be critical in pulling the state out of the economic slump from the pandemic.
In a large state where smaller districts may struggle to recruit, Gianforte said the existing Montana Digital Academy is a good program that can be further developed and deployed.
"My fear is that the next Einstein or Beethoven is born in some rural Montana community and the question is are we going to have a world-class physics teacher or world-class music composition teacher in that community?" Gianforte said. "With digital delivery, we can have Einstein himself teaching that child in conjunction with local teachers. This is not to eliminate our local teachers, it is to augment them."
Fox also raised concern about teacher salaries, saying that Montana's low ranking nationwide makes it difficult to recruit and retain teachers. He also wants to expand options outside the standard K-12 and college track.
"We want to really enhance the career and the technical education programs across the state and have private companies and organizations work more closely with the school system and parents," Fox said. "We want to continue to promote professional and personalized learning."
Olszewski said he would want to change the way the state pays for education by removing property taxes from the equation and shifting that portion of funding, which accounts for roughly a quarter of schools' money, to natural revenue taxes.
"The first thing we do is we take and we disconnect public education, put it off of our property taxes, and we find another way to pay for it. Like Wyoming, I would like to pay for public education through our natural resources royalties, taxes and revenue. Once we've done that, we can see our property taxes drop," Olszewski said.