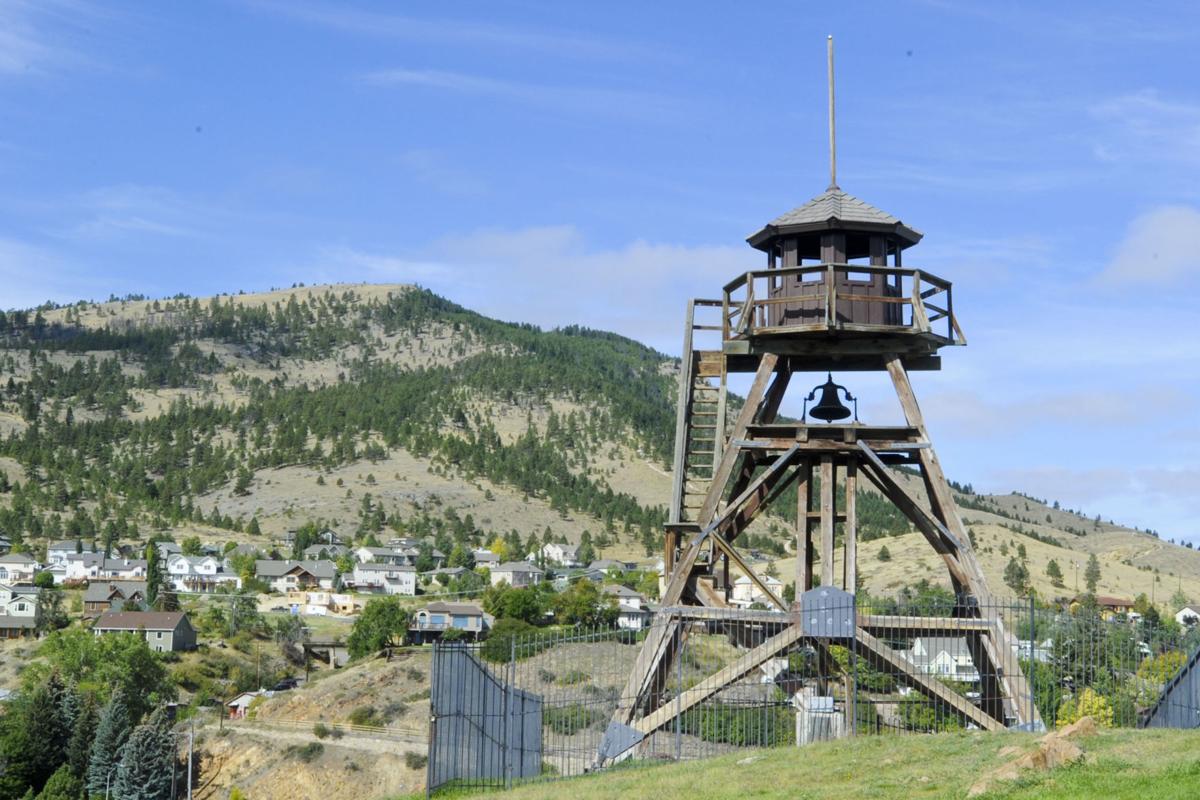 Helena's Guardian of the Gulch now has a guardian of its own. 
After a 2016 arson fire damaged the southwest strut of the Helena icon, the city floated plans to tear down the tower and build a replica in its place. But a group of concerned citizens has since come forward to take a closer look at how to restore and preserve the fire tower for what they hope are generations to come.
Rick Ahmann and Sean Logan are two of the main players in the Friends of the Fire Tower. Ahmann has filed paperwork with the IRS in hopes of making the group a 501(c)(3) nonprofit organization, and is intent on doing whatever is necessary to involve Helenans in keeping the structure in the best condition possible.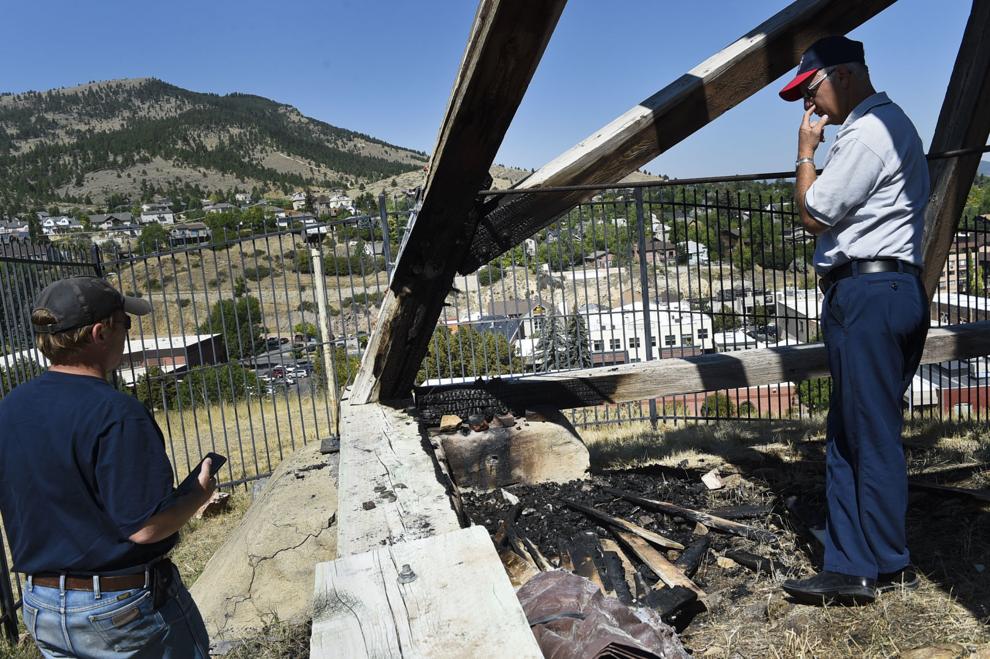 Because of the history of the fire tower, Ahmann said, the group hopes to maintain as much of the existing structure as possible.
"What's really unique is not just the pieces of the original tower, but the history to it," he said on a rainy morning in Fire Tower Coffee House, which uses the Guardian of the Gulch in its logo. 
The Guardian currently standing watch over downtown Helena is actually the third fire tower constructed to protect Helena from fast-moving wildfires. Built in 1874, it's been repaired multiple times over the years, facing threats to its stability from earthquakes and harsh weather.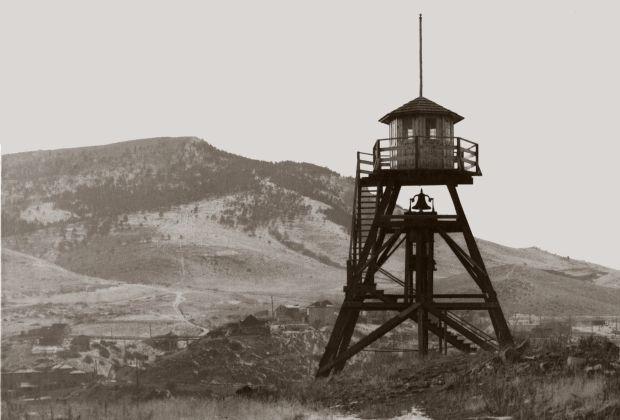 Ahmann said the Friends of the Fire Tower group is looking to utilize new engineering techniques to find out just what parts of the Guardian can stay, and which may have to go, because for much of the tower, there is "more than meets the eye," according to Ahmann.
The tower has been adorned with twinkling Christmas lights each holiday season since the mid-1990s, but that didn't happen in 2017 because of the structural damage. 
"The Helena Downtown Business Improvement District approached the commission about lighting the tower," Logan said. "The fact we're not lighting it is part of the story as well. We want to make sure the tower is well taken care of" before any of the more festive aspects of it can be revisited, Logan said. "The tower itself is more important."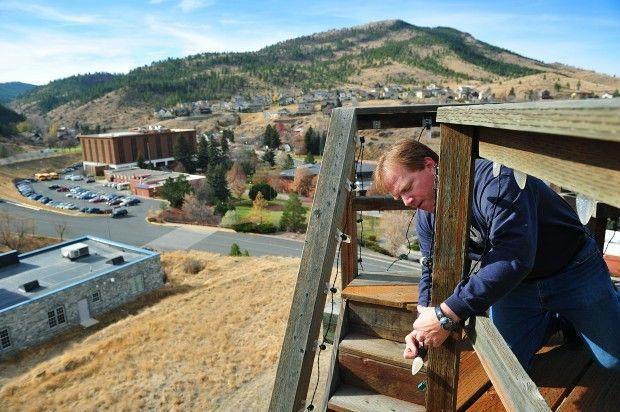 Ahmann said the group is currently working with the Montana History Foundation on how to best preserve the Guardian as the IRS paperwork moves through the system.
"One of the hopes of this group is not to get it done and be done, but have ongoing maintenance and working with the city on that," Logan said.
"Like any good project, the first step is developing a good plan," Ahmann said about the next steps. "Site testing, engineering testing, putting together an engineering report, working with the city parks department," must all be done before sending out requests for proposals, Ahmann said.