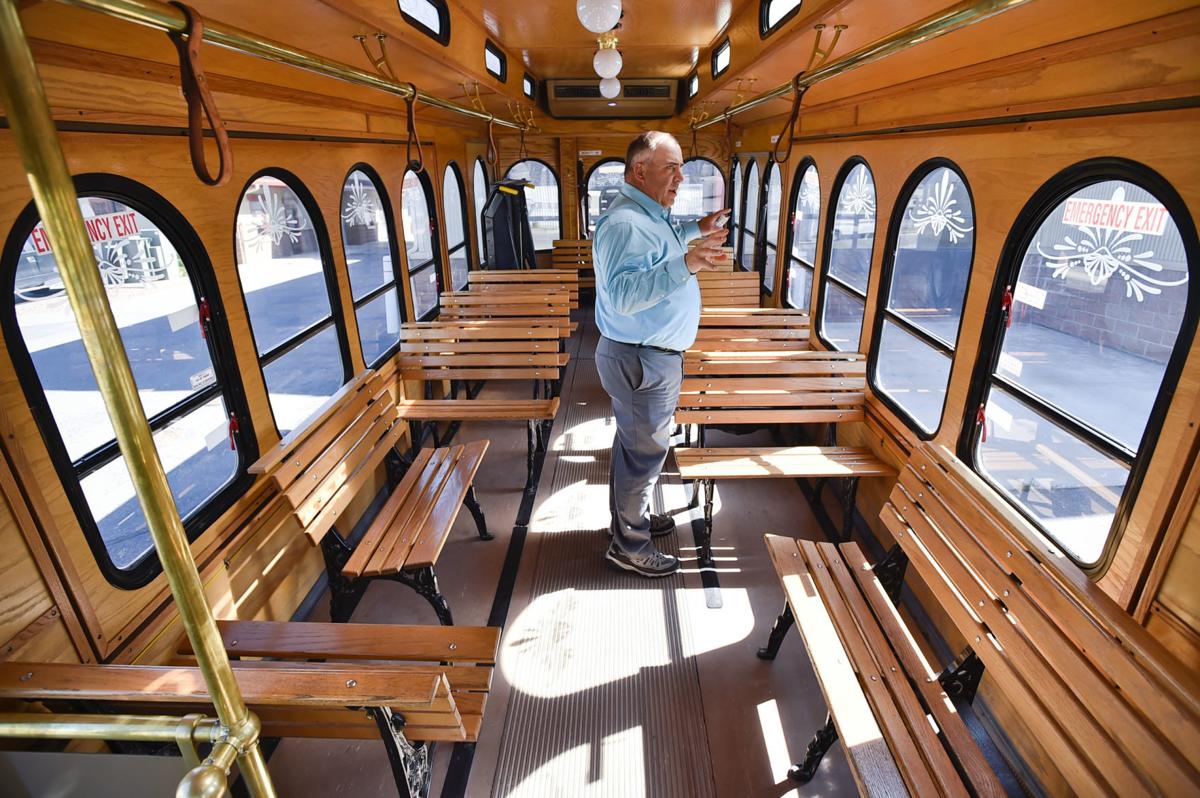 Helena officials are considering making Helena's free trolley a seasonal fixture after its five-week trial run averaged 100 riders per day.
The final rider count for the July 29-Aug. 31 pilot period was 3,500 people, the city's Transit Superintendent Elroy Golemon said. 
"We're calling it a success," he said. 
The trolley ran Monday through Saturday for 11 hours a day with a one-hour break in the afternoon. Golemon estimated that 70% of the traffic was from 10 a.m. to 5 p.m. and the rest was from 5 to 9 p.m.
"Most riders were on from 10 a.m. to 5 p.m. daily," Golemon said, adding that the trolley got more use in the evenings during community events. 
While the city budgeted $30,000 for the pilot project, Public Information Officer Rebecca Connors said, "Elroy spent $10,200." That comes out to about $3 per ride, Goleman noted. 
Golemon has been soliciting feedback from the Helena community on the city's current transportation plan over the last few months. In October he plans to present his suggestions and recommendations for the transportation plan, including the future of the trolley, to the city commission.
You have free articles remaining.
Funding for the trolley could come from a variety of sources if the city commission decides to keep it on the road, Connons said. 
"There are different funds for special projects," she said. 
Golemon said city officials are also open to the possibility of community sponsors and partnerships, including advertising on the trolley, to help support the project.
Because downtown Helena is an important part of the city's identity, the trolley spent most of its time in the downtown area during the trial run. However, the Saturday route took the trolley to other hot spots in town, such as the State Capitol building. 
If the free trolley does continue, it will be a seasonal program due to the build of the vehicle and certain "maintenance complications."
"Parts are not what you would call 'readily available,'" Golemon said. "You kind of have to treat it with kid gloves."
The program was not competing with the Last Chance Tour Train, another Helena summertime staple, Golemon said, as the trolley doesn't offer tours or history to its riders. 
"We got comments from tourists from as far away as Russia saying they enjoyed it," Golemon said.