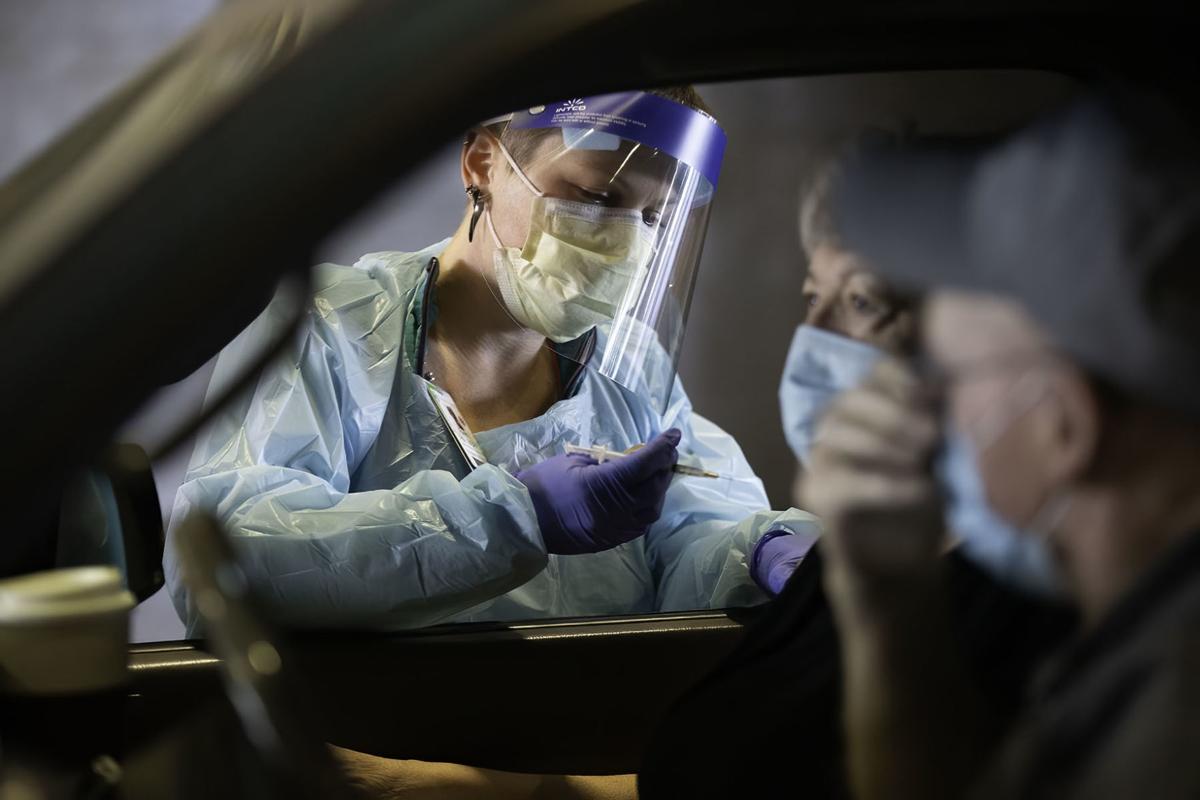 Four additional COVID-19 vaccination clinics will be held over the next two weeks for Lewis and Clark County residents included in Phase 1B+ or any prior phases.
The first-dose Pfizer vaccine clinics will be held at the Lewis and Clark County Fairgrounds in Helena on March 23, March 24, March 30 and March 31 from 1 to 6 p.m. each day. Public health officials expect to vaccinate approximately 450 people each day for a total of 1,800.
Free appointments for all four clinics can be made beginning at 9 a.m. Friday, March 19, on the registration website Waitwhile. Links to the website can be found on the Lewis and Clark County COVID-19 HUB at www.helenamontanamaps.org/LCPHCovid19HUB/ or on Lewis and Clark Public Health's website at www.lccountymt.gov/health.html. Look for the "COVID-19 HUB" link on the main page. A "how to" video is available on the COVID-19 HUB. No account or phone app is required to use the appointment system.
Appointments are expected to fill up very quickly. When demand is high, the system may show a "Location Busy" or other error when you press the "Confirm" button at the bottom of the appointment information screen. If you see an error, you are advised to cancel your attempt and try again, as it is highly unlikely you will receive an appointment by continually clicking the "Confirm" button.
Those who have access barriers to the online system and need assistance can call the new Lewis and Clark County COVID-19 Hotline at 833-VAXXC19 beginning at 9 a.m. Friday. This is a toll-free call. Those who call will be placed on a list and will receive a call back later with a time and date. If all lines are busy, callers will be directed to leave their name and phone number for a return call later. All dates/times may not be available through this call center. If you leave a message and do not get a call back, this means all appointments have been taken.
During the clinics, residents must show a photo ID with their date of birth and an address in Lewis and Clark County. If the photo ID provided does not have an address, such as a US Passport, individuals can present a utility bill, phone bill, or another document with a Lewis and Clark County address.
Individuals who cannot supply proof of age and residency will forfeit their appointment time and be turned away.
Phase 1B+ includes all Lewis and Clark County residents aged 16-59 with elevated health conditions and anyone aged 60 years and older.
LCPH follows guidance from Montana Department of Health and Human Services, which defines elevated risk conditions as: Asthma (moderate-to severe), cerebrovascular disease (affects blood vessels and blood supply to the brain), Cystic Fibrosis, immunocompromised state (weakened immune system) from blood or bone marrow transplant, immune deficiencies, HIV, use of corticosteroids, or use of immune-weakening medicines, neurologic conditions (such as dementia), liver disease, pulmonary fibrosis (having damaged or scarred lung tissues), thalassemia (a type of blood disorder).
Those in Phase 1B and Phase 1A can also sign up for these clinics. Phase 1B includes American Indians or other people of color aged 16 and older regardless of medical condition and all people aged 16-69 with high-risk medical conditions. Phase 1A includes health-care workers and long-term care facility staff and residents. Visit the COVID-19 HUB for a list of conditions considered high-risk.
Earlier this week, Gov. Greg Gianforte announced that all residents age 16 and older will be eligible to receive the vaccine beginning April 1. County officials have not yet announced any vaccination clinics for this population.