With Emily Dean filing on Wednesday, four are in the running for the two Helena City Commission seats up for grabs in this fall's municipal elections.
Incumbent commissioners Ed Noonan and Kali Wicks are up for re-election on Nov. 5 and will be challenged by newcomers Dean and Kayt Bonahoom. Noonan joined the commission in 2015 alongside Robert Farris-Olsen, who was replaced by Wicks five months ago when he left to serve in the Montana House of Representatives. Dean sought what would become Wicks' seat back in December, while Bonahoom is making her first run at the commission.
According to Lewis and Clark County treasurer/clerk and recorder Paulette DeHart, all candidates must be U.S. citizens and registered voters over the age of 18 and have resided in Helena for at least 60 days prior to election day. Residents have until 5 p.m. on June 17 to file with the county elections board for a $90 fee. A primary election, if necessary, is scheduled for Sept. 10.
As of Friday, the candidates are:
Bonahoom, CEO of Gold Rush Financial Management Co., said she quickly became comfortable observing and speaking at city commission meetings before deciding to run. She has considered an entry into politics in the past few years and even considered running for the Montana Legislature but later decided against it.
"Showing up and being a member of the community who cares enough to get up and voice their opinion on different topics, you start to feel like 'well, gosh maybe I should be on the other side of things,' as you see the way other people make decisions," Bonahoom said. "A big part of it was just kind of feeling like a lot of the commissioners … they'd have their public hearings and they'd listen, but it didn't seem like they were listening (to) what the public did bring to the table. They'd already kind of made up their minds before they got into their seats and had to hold the public hearing."
Bonahoom said transparency of commission proceedings and better coordination between the programs the commission authorizes and the city staff that run them are important to her. She said she would bring to the commission the perspective of a local entrepreneur with knowledge of city business practices, which could help generate necessary revenue while still implementing "progressive change."
"I've grown up in Helena, I'm a business owner and know a lot about Helena, and I think I'd be a great representative," Bonahoom said.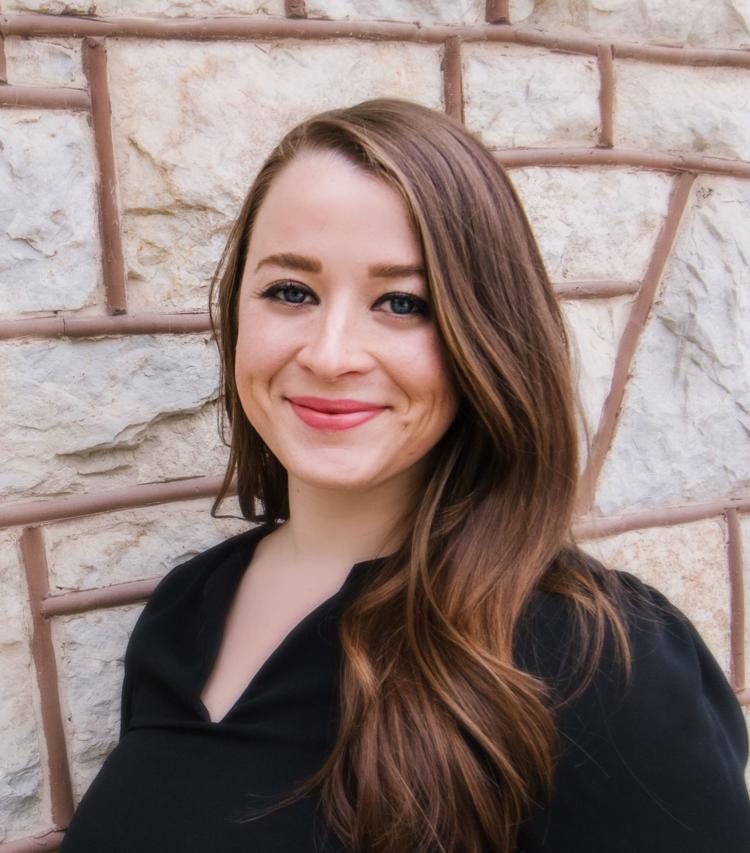 Dean, a communications specialist for the Montana School Boards Association, was one of six finalists considered to replace Robert Farris-Olsen in December and previously served as student body president of Carroll College.
"I think that right now Helena is coming to a crossroads and I think we need to start making a few priorities to ensure we are securing a strong and stable future for our community," Dean said.
Dean emphasized creation of opportunities for education and jobs, the latter of which she believes would be well-served by partnering Helena's nonprofit organizations and colleges.
"We live in a community that has a lot of really great resources, so in terms of improving access to opportunities, I think that means adequate and affordable housing, I think that means access to health care," Dean said.
Dean also called for more transparency within the City/County Building, noting the difficulty of obtaining an advance copy of the city's preliminary budget for the next two fiscal years, which was presented Monday.
You have free articles remaining.
"I think that we need to make sure that we are reaching out and proactive and providing information to the community," Dean said. "And I think with that you'll get a lot more community involvement in the decisions we're making and therefore make better decisions on behalf of the entire community and not just those who have access to the information or understand the process of getting that information."
Noonan, an adjunct professor at Carroll College, is running for his second full term on the commission after his 2015 election alongside Farris-Olsen.
When asked about the most important issues he sees coming into play in a new term, Noonan said the commission must remain "vigilant" in investing in downtown Helena while closely monitoring city water resources over the long term.
"We are lucky, we have two sources of water right now. But we also have the third source, which is the vast underground reserve," Noonan said. "And we haven't really tapped into that, and the issue there is that in the next few years the federal government is going to look at the historic use of that water and start assigning it to entities that have used it. So I think we need to prepare for that evaluation and in order to do so we probably have to find ways to take more advantage of that water source."
Noonan also spoke about the value of viewing Helena and surrounding southern Lewis and Clark County as "a valley community" rather than separate entities to ensure better community planning.
"We too often think about the city and the county when, in terms of our resources, work, the educational system, we really are one community," Noonan said. "In saying that it sounds like I'm a city person who wants to get more taxes, but that's not what I'm thinking of."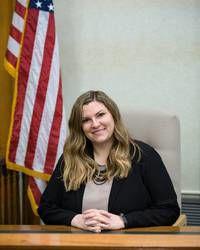 Wicks, the senior manager of government relations for Blue Cross Blue Shield of Montana, joined the commission in December after being selected from 13 residents who applied to replace Farris-Olsen.
"I am a strong believer in servant leadership, and have been an active member of the Helena community for the past 12 years," Wicks said.
For a potential full term of four years, Wicks named as her principal issues transparency and accessibility among city government, economic development, public lands protection and affordable housing.
Wicks said she has firsthand experience with the latter, admitting that she struggled to obtain affordable housing when she originally moved to Helena to work for the state Department of Commerce.
"The City Commission must work hand in hand with the county and like-minded partners to ensure that we are able to efficiently use available funding and take advantage of existing grant programs to create new projects here in Helena," Wicks said. "We also need to ensure that city and county policies are workable for those interested in new affordable housing developments."
Economically speaking, Wicks said she hopes to see more partnership between Montana Business Assistance Connection and the Helena Area Chamber of Commerce to ensure growth and attraction of a strong workforce. Wicks serves as a local government representative to both groups.
"With my background in workforce and community development, I know that economic success is crucial to a community's prosperity, as is listening to our citizens and their ideas," Wicks said.