HELENA — With more than 300 million guns in the United States, Bruce Seiler saw a need for a resource to donate or destroy unwanted or unsafe firearms.
Seiler, who retired from the Secret Service, last year co-founded The National Center for Unwanted Firearms with Chip Ayers, a colleague from his Secret Service days. The Helena-based nonprofit helps people donate their firearms to be destroyed, donated to a museum or sold to law enforcement.
"There are a lot of junk ones in America that need to be destroyed," Seiler said. "The bottom line is there needs to be a junkyard for firearms in America because cars, motors, etcetera end up on scrap heaps, but for some reason people don't throw the guns away, and they wind up in garage sales and newspaper ads, and they get through without people going through the background checks."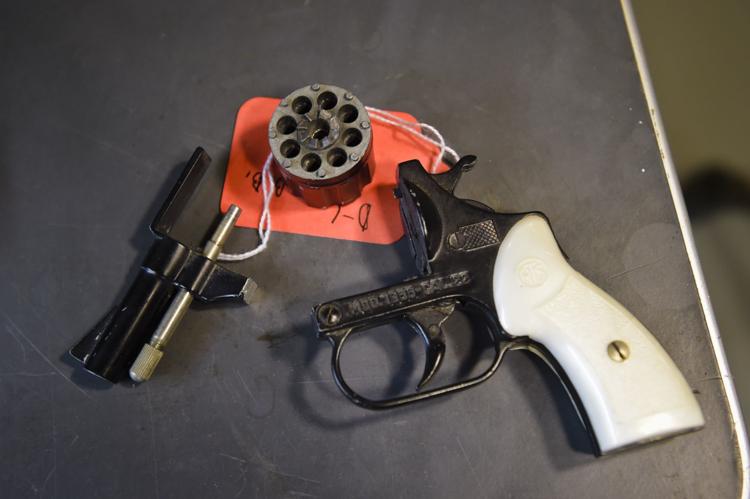 Seiler said there are some individual buy-back programs in local communities funded through grants, but the National Center for Unwanted Firearms is the first national center of its kind. Seiler and Ayers have a combined 80 years of experience with guns and an extensive knowledge of rules and regulations related to owning, selling and destroying firearms.
Seiler grew up with guns and competed in national long-range shooting matches at Camp Perry, Ohio. Because he was also a machinist and reloaded his own ammunition, he had an edge over his competitors and holds two world records and seven national titles. He got the attention of the Secret Service after he competed against and regularly beat the agency's counter snipers. In addition to working for the Secret Service as an armor and ordnance specialist, he owned a gun shop, consulted on defense contracts, worked at Fort Harrison and manufactures guns.
"I grew up with gunpowder in my veins," he said. "I feel that I understand the gun situation in America as well as anybody from a technical aspect."
Seiler said he understands how everything surrounding the gun debate seems to be political, but politics has nothing to do with the National Center for Unwanted Firearms.
"Having both worked for Secret Service, we had to protect presidents from both sides of the fence, so we don't bring politics into it," he said.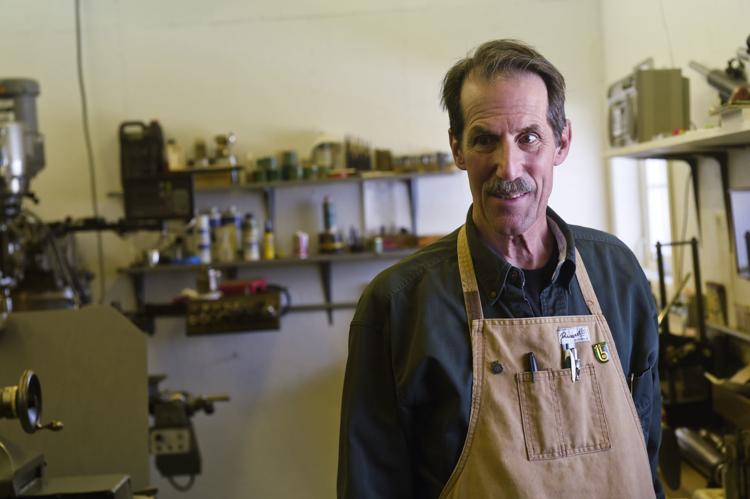 The only agenda the center has is to keep guns out of the wrong hands, make sure people are properly using the National Instant Check System, dispose of unwanted and unsafe guns and promote firearm safety, Seiler said.
You have free articles remaining.
Chip Ayers said he knows the conversation about firearms in America is often toxic.
"We're an organization that can provide a solution to a very sensitive issue," he said.
Eventually the center aims to have enough resources to go into schools and provide students with training on what to do in certain situations involving a gun. Seiler said it's important for kids to know the basics, like not touching a gun if they find one and immediately reporting it to an adult.
He said a lot of adults are also in need of guidance. He knew of a local person who sold a pistol to someone through an ad or garage sale. The buyer ended up being a felon and was pulled over with a gun in the car. The seller ended up sentenced to 80 days in jail.
Seiler said those situations can be avoided through the National Center for Unwanted Firearms. Now if a person wants to sell their gun, the center directs them to federal firearms license holders in their area.
Most donations so far have come from widows, elderly people or people who inherit guns they aren't interested in. A few people have guns that could be unsafe and are asked to send in photos and communicate with the center before sending them in.
Seiler stood in front of a table with a variety of guns the center had recently received in donations. One was a destroyed handgun he called a "Saturday Night Special" because it's inexpensive and low quality. Seiler said it was destroyed because it was poorly made and dangerous. Two others were pre-Civil War guns that would be donated to a museum. A shotgun and an AR-15 could be repurposed for law enforcement use.
If someone does want a gun destroyed or donated, the center sends them specific shipping instructions. The gun is then inspected and determined if it should be destroyed, repurposed for law enforcement or donated.
"If they want it destroyed, we'll destroy them," Seiler said. "If it's an important historic firearm, we'll preserve it."
To destroy a gun in line with the Bureau of Alcohol, Tobacco, Firearms and Explosives regulations, it has to be completely unusable, whether it's crushed or sawed into at least three pieces so it could not be restored again.
People interested in donating firearms can go through the website at unwantedfirearms.org or call 833-448-4867.