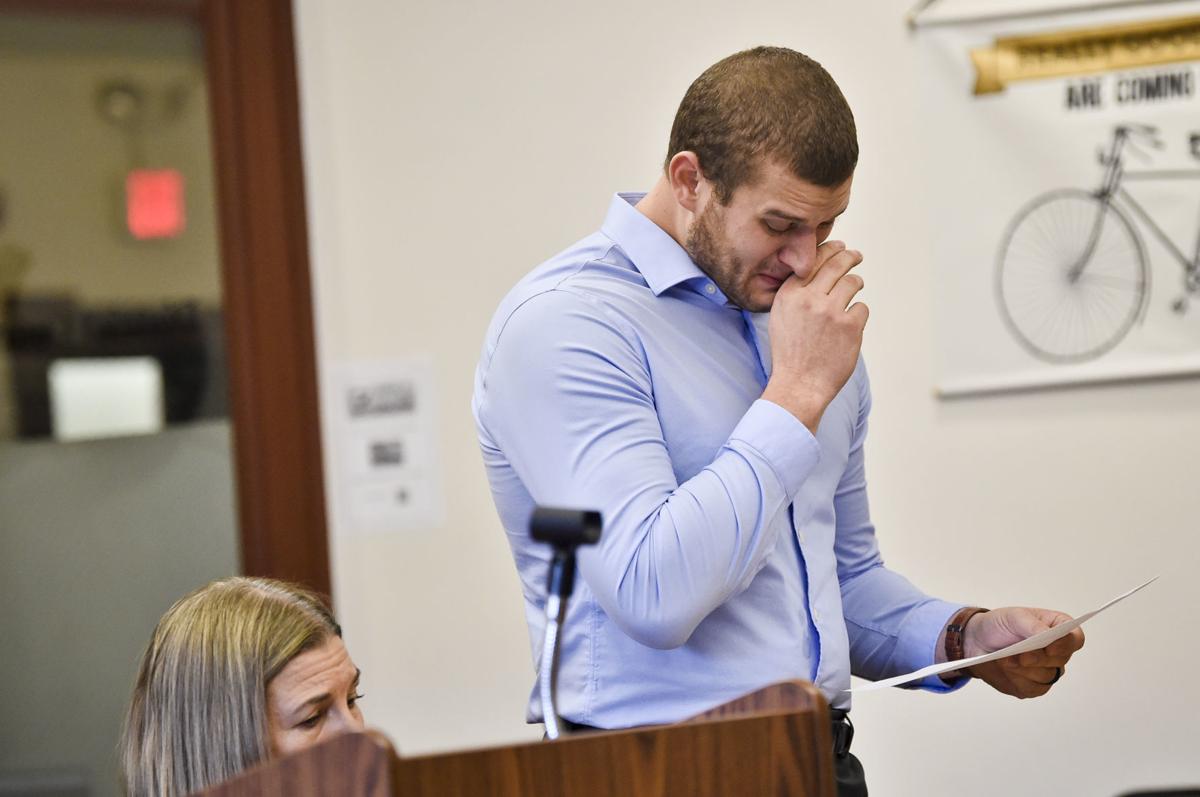 Former Helena police officer Tyler Wood audibly sobbed as he read his prepared statement Thursday morning, after pleading guilty to felony theft and before receiving a deferred three-year prison sentence.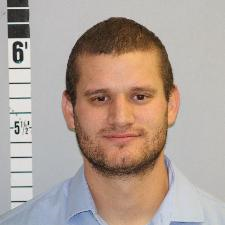 "I want to apologize to my family, my friends and the community I served," Wood, a nine-year veteran of the police force and former treasurer of the Helena Police Protective Association, told Lewis and Clark County District Court Judge James Reynolds. "I promise I won't be a problem in the community."
Wood's attorney, Wendy Lee Holton, said her client has been dealing with "significant unresovled trauma" as a result of his time on the police force.
"This is really a direct result of that," Holton said. "This was a cry for help."
The defense claimed Wood has sought counseling since it was discovered he used nearly $7,000 of Helena Police Protective Association funds for personal purchases from vendors including Bob's Valley Market, NorthWestern Energy, Amazon and Sitka Outdoor Clothing.
Holton also said Wood has been diagnosed with post-traumatic stress disorder, but an official diagnosis was not presented to the court as Wood waived his right to a presentence investigation.
Despite the state's recommendation of a two-year deferred prison sentence with the ability to petition for dismissal after one year, Reynolds handed down a sentence of three years deferred. Wood will be eligible to petition for dismissal of the felony conviction in 18 months.
"The community calls out for more than just a year here," Reynolds said.
Wood already paid restitution to the labor union and $85 in court surcharges. A $500 fine was also levied against Wood, and he has relinquished his police certification.
In an email, John Barnes, a spokesman for the Montana Attorney General's Office, said Wood was never arrested.
"He posed no danger to others and no flight risk, so a summons to appear was issued and he appeared in court to answer for the charges," Barnes said.
The labor union, which serves sworn officers and support staff of the Helena Police Department, is primarily funded through fundraising and the monthly dues paid by its members. Wood was the organization's treasurer and primary fundraiser for two years.
Wood was permanently removed from the association's board of directors and is no longer employed by the Helena Police Department, where he worked as a school resource officer at Helena High School.
Wood is prohibited from working in law enforcement or in a job with fiduciary responsibilities until he successfully petitions for the dismissal of the felony conviction. 
"This is a very good outcome for you," Reynolds said of the sentence. "You have been given the opportunity to show this was a one-off thing. ... Don't come back."
During the proceedings, Wood said he intends to eventually become an advocate for law enforcement officers dealing with PTSD and that he hopes to help others from making the same mistakes he did.
"I plan to use this life experience for good," the tearful Wood said.