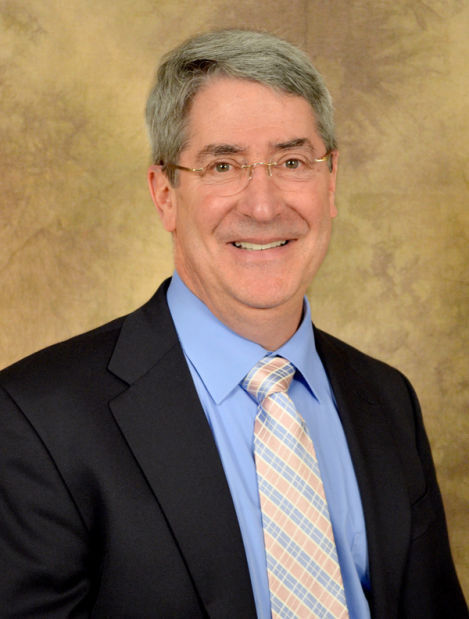 MISSOULA -- A former state auditor has sued the state of Montana, alleging she was wrongfully discharged for doing her job: uncovering misuses of state and federal funds at the Department of Public Health and Human Services.
Carol Bondy, who was the DPHHS Audit Bureau Chief for 14 years before having her job terminated in December, also named the agency's director Richard Opper in the suit filed Oct. 18 in Lewis and Clark County District Court. The suit makes several allegations that top state officials sought to hide requested information from legislators and bent or broke state contracting rules, citing audit work conducted as early as 2009. It also alleged without detail that the "practices were directed by persons located within the Governor's office," according to court documents. Bondy also argues in the suit that her firing violated state and federal labor laws, in part, because she had faced no previous discipline and she was banned from accessing her office while under review.
"I was fired for what I know and have documents to show about the misuse of funds at DPHHS rather than any misdeed of my own," Bondy said Tuesday. "I filed the lawsuit to absolve myself and to state my position. And I wanted to make public the misuse of funds I found."
DPHHS Spokesman Jon Ebelt declined to discuss the allegations detailed in the suit.
"DPHHS takes seriously any allegations of wrongful termination, just as we take seriously any case of employee misconduct," he said in a written statement. "In the interest of making the fairest decision to all involved, we do not comment on ongoing litigation."
Ebelt did provide a copy of the determination from Bondy's unemployment benefits hearing. According to the July 22 document, the Montana Department of Labor and Industry hearing officer concluded that Bondy's termination was appropriate, in part, because she failed to report one of her subordinates for "secretly providing documents to a legislator" and for "refusing to provide information" her supervisor requested. Other allegations of misconduct were not substantiated.
Bondy's suit references some of the same incidents. In it, Bondy said her subordinate, who also was fired, had complied with state public records law by providing the requested information, which department managers had omitted when the request had been made to them. Bondy also said she refused the DPHHS management request to turn over materials from incomplete audits or to stop certain audits as directed because it violated national standards designed to protect auditors' independence and integrity.
Previous stories by Lee Newspapers and the Bozeman Chronicle highlighted other, largely anonymous, allegations by former state employees that they had been fired for refusing to hide agency mismanagement or questionable contracts. Some also suggested the decision to let them go or to pay settlements to them instead of going to court in a wrongful discharge suit came at the direction of Gov. Steve Bullock. He has previously denied the claims and characterized them as politically motivated.
Republicans had for months asked Montana reporters to talk with aggrieved former state employees they suggested had been retaliated against for highlighting mismanagement in their departments. Bullock's challenger, Greg Gianforte, called roughly $745,000 in settlements with 42 state employees "an attempt to silence whistleblowers." Lee Newspapers has previously reported that some of the incidents the GOP referenced were found by legislative auditors to be without merit.
On Tuesday, GOP Party Chairman Jeff Essmann speculated what more might come to light during the suit.
"If these allegations prove out, it appears that Gov. Bullock's million dollars of hush money did not silence everyone," he said.
Bullock Spokesman Tim Crowe denied retaliation allegations and distanced the governor from any misdeeds claimed in the suit.
"The main points in this case refer to the previous administration," Crowe said in a written statement. "No one from the governor's office directed that Ms. Bondy be fired and any suggestion to the contrary is false."
Bondy's attorney, James Brown, provided legal representation for the conservative group American Tradition Partnership until parting ways in 2013, according to previous reports.
Asked if her suit was politically motivated, Bondy said it was coincidence that her suit was filed so close to Election Day and in the middle of one of the state's tightest gubernatorial races.
"I had to go through the administrative grievance process before I could file a lawsuit. My last hearing was July 12," she said, noting she has spent time on little else than clearing her name. "Then I had to write up my position on my wrongful discharge. The timing of the administrative process had more to do with the timing of my suit than anything. I only have a year to file a lawsuit as of Dec. 9."
District Judge DeeAnn Cooney is listed a presiding over the case. She was appointed to the job by Bullock in December upon the retirement of Judge Jeffrey Sherlock and is running for election to hold that seat. She also is the wife of Lt. Gov. Mike Cooney. Her clerk did not return a Tuesday call requesting information on whether she would recuse herself from the case.