Machinery whirred inside the brew room of Blackfoot River Brewing Monday morning, but it wasn't the usual sound of kegs being filled.
It was the sound of a canning machine. Blackfoot partnered with Montana Canning Co., operating out of Livingston, for a limited run of six-packs. For a very short time, six-packs of Blackfoot's Single Malt IPA will be available for sale in the taproom. 
"It's the flagship beer for Blackfoot," said Ben Webster, a server at Blackfoot. "We are hoping they'll be gone quick."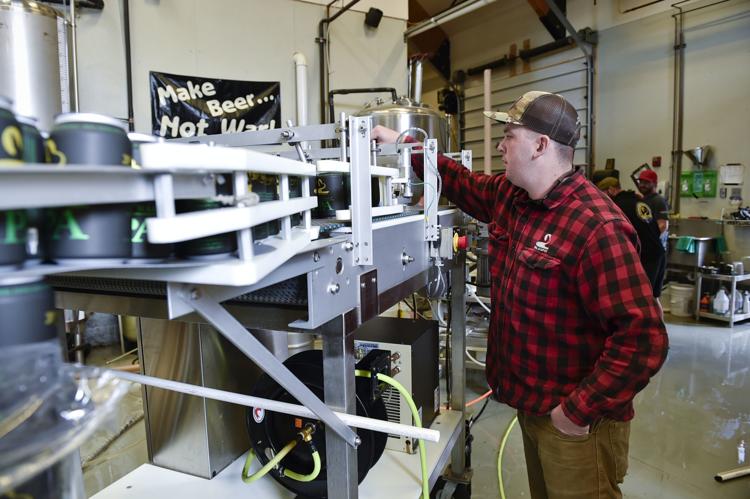 The plan is to have 650 six-packs to sell for $10.50 each. However, mobile canning isn't a perfect art. Most of the cans make it through the system fine, but a few fall off and get dinged. 
Tim Chisman, a partner at Blackfoot, said this is the first time the brewery has canned any of its products.
"We have always been a draft only brewery. People are always asking us when we are going to start canning or bottling. Our answer is usually that we're not," Chisman said. "So we thought it would be a fun thing to can some beer for the 20th anniversary. In a way, we are trying to give back to the customers." 
Since its products are not usually canned, only a certain amount of beer can be produced. Chisman said the brewery is not focused on growth, which would be required to produce more beer. 
Tony Reindl, owner of Montana Canning Co., said he has been chasing Blackfoot for a long time.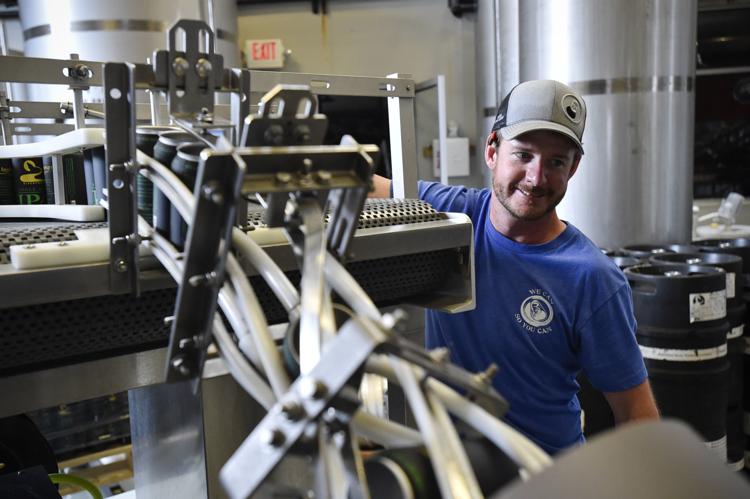 "This is kind of a unicorn for me," Reindl said. "They don't package, and who doesn't love the single malt?"
Reindl said the Blackfoot employees are wonderful people who align closely with his personal beliefs. He said he was extremely excited when he finally got the call to work with them.
Montana Canning Co. started about four years ago. Reindl said his goal was to provide better packaged beer to the public. He has worked with breweries large and small, from Madison River Brewing Co. of Belgrade to Meadowlark Brewing of Sidney. 
The major selling point of Reindl's business is that he comes to you. He packs his entire canning setup into a trailer hauled by his Chevrolet Z71. Reindl said he supplies the labor and machinery, and the brewery provides the beer and cans. This allows breweries to design the cans however they'd like. He is usually on the road at least once every week. 
Chisman said he wanted to make it clear this is an extremely limited run. The brewery doesn't intend to can more beer after this run.
Once the cans are gone, they will be gone for good.