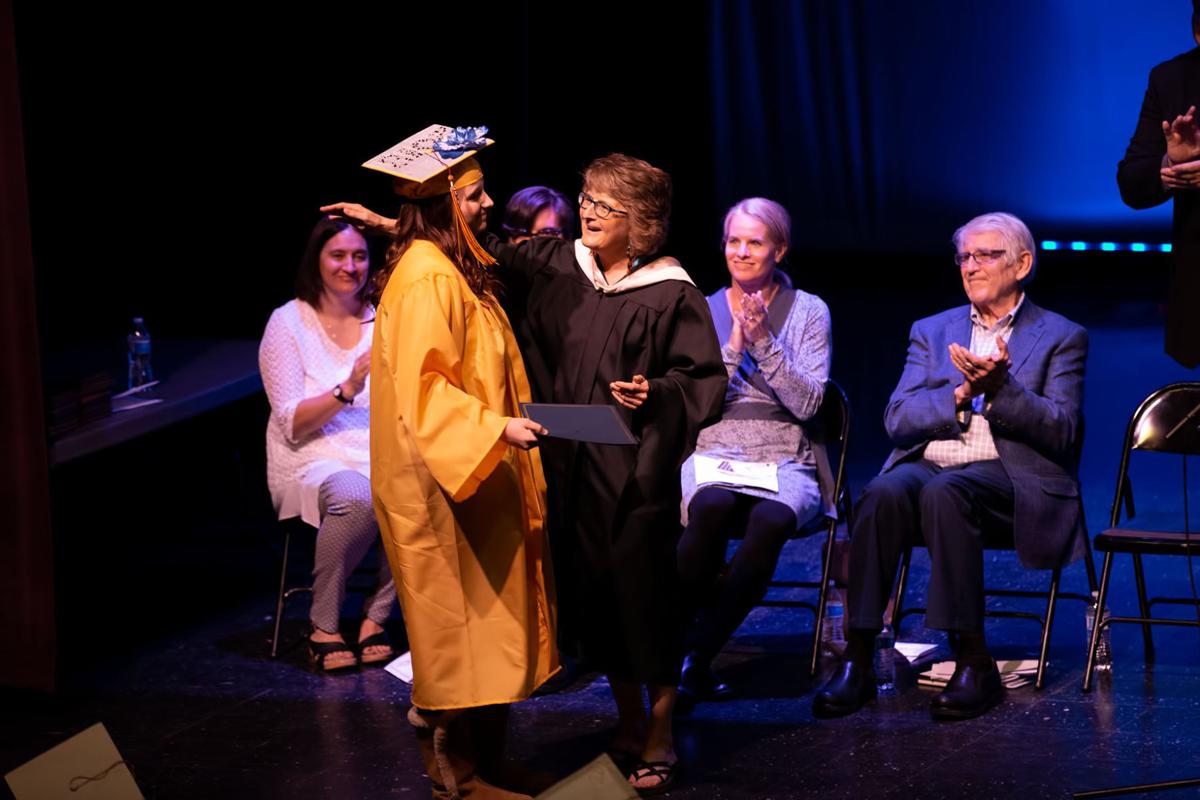 The Project for Alternative Learning graduation ceremony got personal on Friday afternoon, with keynote speaker Lisa Bullock giving each graduate a note and gift.
Bullock is a research and development manager at an IT company and the first lady of Montana. She congratulated the 15 students graduating from PAL with a speech that thanked students for their hard work, wished they would find and cherish meaningful relationship and asked them to thank the people in their lives who helped them get this far.
Bullock gave each student a card with a picture of a plant sprouting through the rubber at Vigilante track. The same photo, meant to represent resilience, is on Bullock's desk and taped to a mirror in her home for each of her three children to see daily.
"Your life hasn't been easy, yet here you are," she said. "The more you work to achieve something in your life, the more there is to celebrate."
All five people in the Bullock family signed each one of the note cards. Bullock said that who the names belong to wasn't important, but the point was to acknowledge that five people thought about each graduating student and wished them continued success.
The gift was a chain with a quote that says "always remember you are braver than you believe, stronger than you seem, smarter than you think and loved more than you know."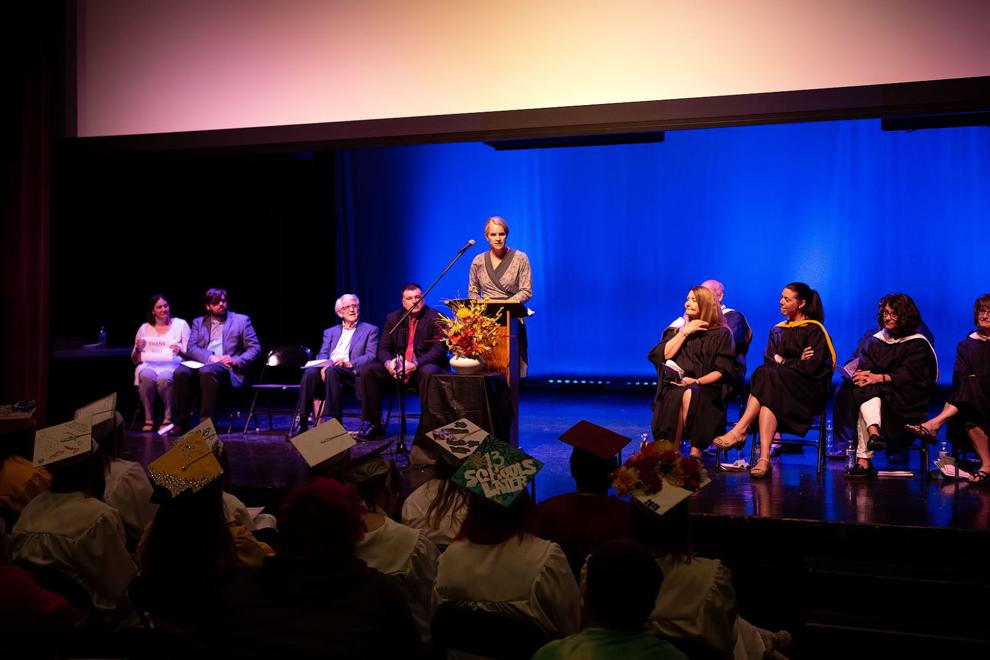 Bullock said she had heard of some of the personal obstacles graduating students had to overcome and assured them the genuinely strong people she knew didn't have things easy.
She wished they would continue to do the things that got them to their diploma. Bullock wished students would find great wealth in their relationships. With five other siblings, Bullock said there are times she wonders how her family made ends meet, but remembers her dad saying money is not the most important thing.
"He always told us we didn't have a lot of money, but we were rich beyond measure," she said.
Lastly, Bullock told students to take time to thank the important people in their lives in a format other than a text or an email.
The 15 graduating students were also celebrated by their principal, the school district superintendent and their teachers. While 15 students were in caps and gowns on Friday, another six students graduated this winter and were included in the annual awards teachers presented for academic achievement, a willingness to help others, resilience and an eagerness to learn. 
Outgoing school district Superintendent Jack Copps said when he came to Helena as assistant superintendent 40 years ago, PAL was on the cusp of being created. Copps called it one of the best things that's ever happened in the school district.
"I love this day," he said. "I think I'm every bit as excited as you are."
The members of PAL's graduating class of 2018 plan to travel, enter the workforce, get training to be an EMT, and go to college to become teachers, cosmetologists, nurses and veterinarians.
The 15 graduates on Friday include Corbin Brandt, D'Elta Bussard, Courtney Caro, Shelly Charles, Christopher Fisher, Karyssa Gilleland, Trinity Goodwin, Jordan Harrison, Damen Ingolia, Alaina James, Samantha Miller, Harmoney Parry, Anastasia Richmond, Kiara Sund-Bogy and Bridget Walker.