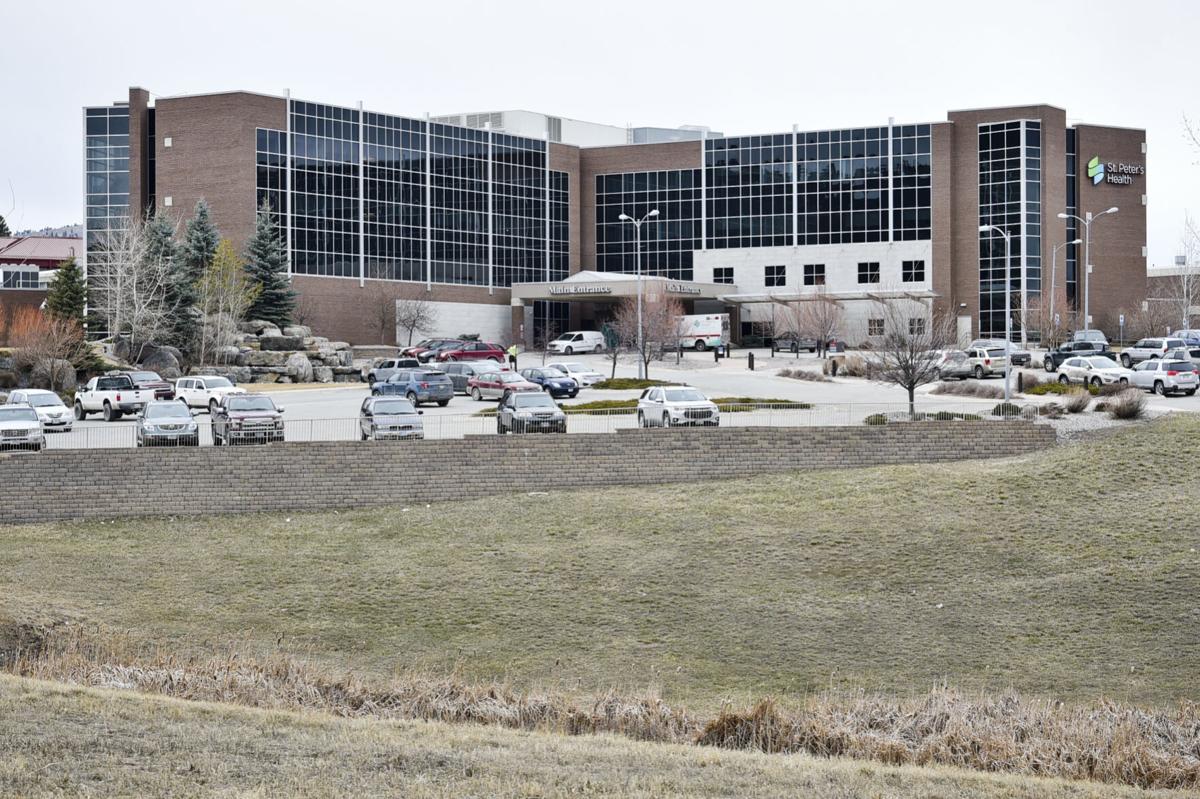 A former St. Peter's Health oncologist who was fired in November has good skills but was seriously overloaded with work, a physician who was asked by attorneys for Dr. Thomas Weiner to review accusations against him said in a recent court filing.
Dr. Robert R. Witham, who said he has nearly 41 years of experience as a physician, said he reviewed 20,000 pages of medical records pertaining to claims by St. Peter's Health to suspend Weiner's staff privileges as of Nov. 17. Witham said in a Feb. 17 court filing in Lewis and Clark County District Court that he had been asked by Weiner's legal counsel to review seven oncology patients, plus three chronic patients.
"Having reviewed the ten medical records in issue, it is my opinion that they do not support either a summary suspension or revocation of Dr. Weiner's medical staff privileges," he said in his declaration, but added St. Peter's should develop an evaluation plan and monitor Weiner's improvement in specific issues for six months.
"The hospital should structure a rehabilitation program for a habitual overachiever like Dr. Weiner," Witham wrote later in the report. "It would be good for him and the community."
Witham also noted a pain management specialist left Helena in 2018, leaving over 300 patients "stranded" and other doctors referred them to Weiner. He said "it became one more patient care chore Dr. Weiner could not say 'No' to."
"Dr. Weiner is not a bad doctor and he has good skills but he is over-loaded," Witham wrote. "The system seems to have failed him piling on favors until he could not function clearly at times and now the hospital is blaming him for agreeing to doing even more work after the pain management specialist left Helena in 2018. The community and hospital profited from his long tenure in the community."
St. Peter's Health offered brief comment about the latest filing, saying "We feel strongly about the steps we're taking to protect the safety of our patients. We are not able to provide further comment as these are ongoing legal proceedings."
St. Peter's Health said in January that Weiner had incorrectly treated a patient for lung cancer for 11 years before it was determined that the person did not have the disease at the time of death. The hospital's legal counsel also said that it learned of "alarming narcotic prescribing practices" by Weiner.
Weiner, who had been with the hospital for nearly 25 years, is contesting his dismissal. Several of his patients had filed their own class-action suit against St. Peter's. That suit was dismissed Feb. 1 by District Court Judge Michael Menahan, who said he lacked the jurisdiction to resolve the dispute at this time, and the claims must first be filed with the Montana Medical Legal Panel.
On Jan. 5, St. Peter's Hospital filed a response in 1st Judicial District Court to Weiner's Dec. 14 motion for a temporary restraining order, preliminary injunction and order to show cause after the medical center ended Weiner's employment on Nov. 17. The hospital asked the judge to deny the request, saying the dismissal was in the public's best interest and protected patients who could be harmed if he continued practicing.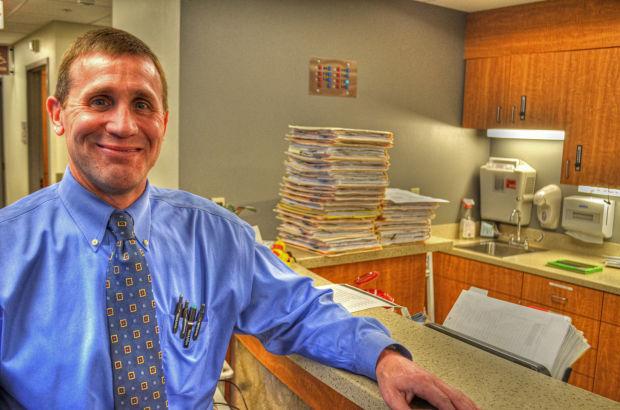 A hearing on the motions has been set for May 20.
Witham, in the Feb. 17 filing, said Weiner was seeing an estimated 300 patients a week, or had nearly 15,000 patient contacts a year. He said factoring in the complexity of the cases, that equaled "four new items" per contact, or 60,000 decisions a year.
"How many erroneous decisions out of 60,000 are allowed," Witham asked. "Here the percentage of errors is exceedingly low – minuscule, really."
He said Weiner would have to work seven days a week, 10-12 hours a day, to spend an average of eight minutes with each patient.
"When does he sleep, eat, interact with friends and family?" Witham asked. "This is a classic prescription for burnout and sleep deprivation cognitive dysfunction."
He said if Weiner had sleep deprivation one day per year it would account for all the cases the hospital has faulted him.
He also said the absence of cancer at an autopsy "apparently convinced physicians with no training or experience with (redacted) that this was proof the patient never had cancer. This assessment is false." About three pages of Witham's nine pages of testimony is redacted.
In his summary, Witham said "this case does not indicate that Dr. Weiner poses an imminent threat to patient safety.
"Dr. Weiner is not likely to make mistakes if he has time to document treatment decisions, patient care notes, review the charts and take real personal time to recharge and sleep," he said.
Witham said in five of the six additional cases he reviewed, there was a clear diagnosis the patient had cancer, often documented by other practitioners, "and Dr. Weiner's explanation of his care of the patients was reasonable."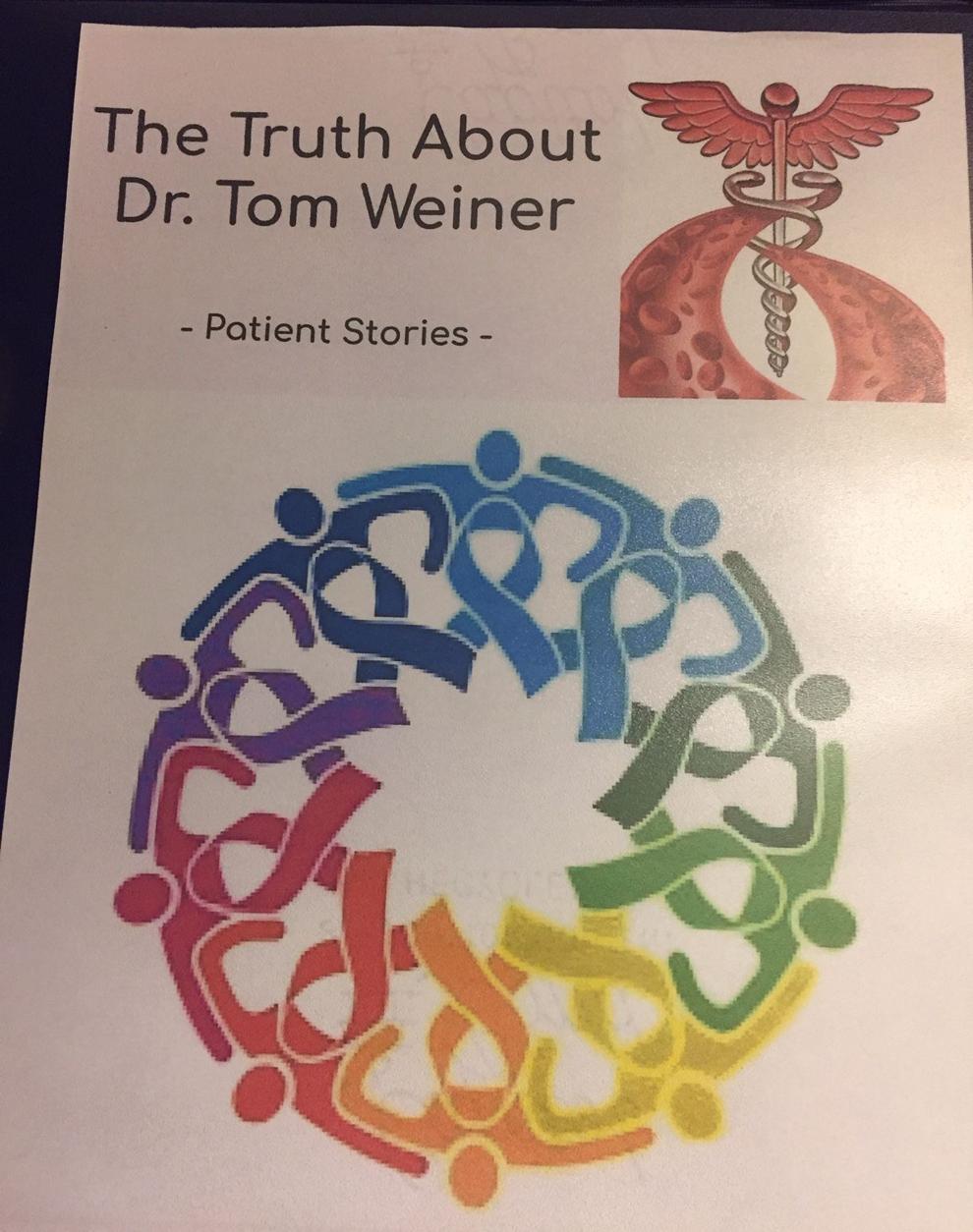 Also recently, a group of Weiner's patients who have a Facebook page called "We stand with Dr. Tom Weiner," compiled a notebook filled with testimonials to the doctor.
"We ask that you try to understand how severely our lives have been impacted," the introduction reads. "Not only have we lost a trusted and well-respected doctor, but we have also lost a quality of care! We are suffering. We are scared. We are asking for your time to read through these stories with an open and caring heart."
The book has about 50 pages of stories and testimonials from patients and their families. It includes postings from the private Facebook group "Patients and Friends of Dr. Tom Weiner" and various postings to the news media.
Tom Schultz, the host of the radio show "Voices of Montana" discussed the book on Friday, but stayed away from talking about the litigation.