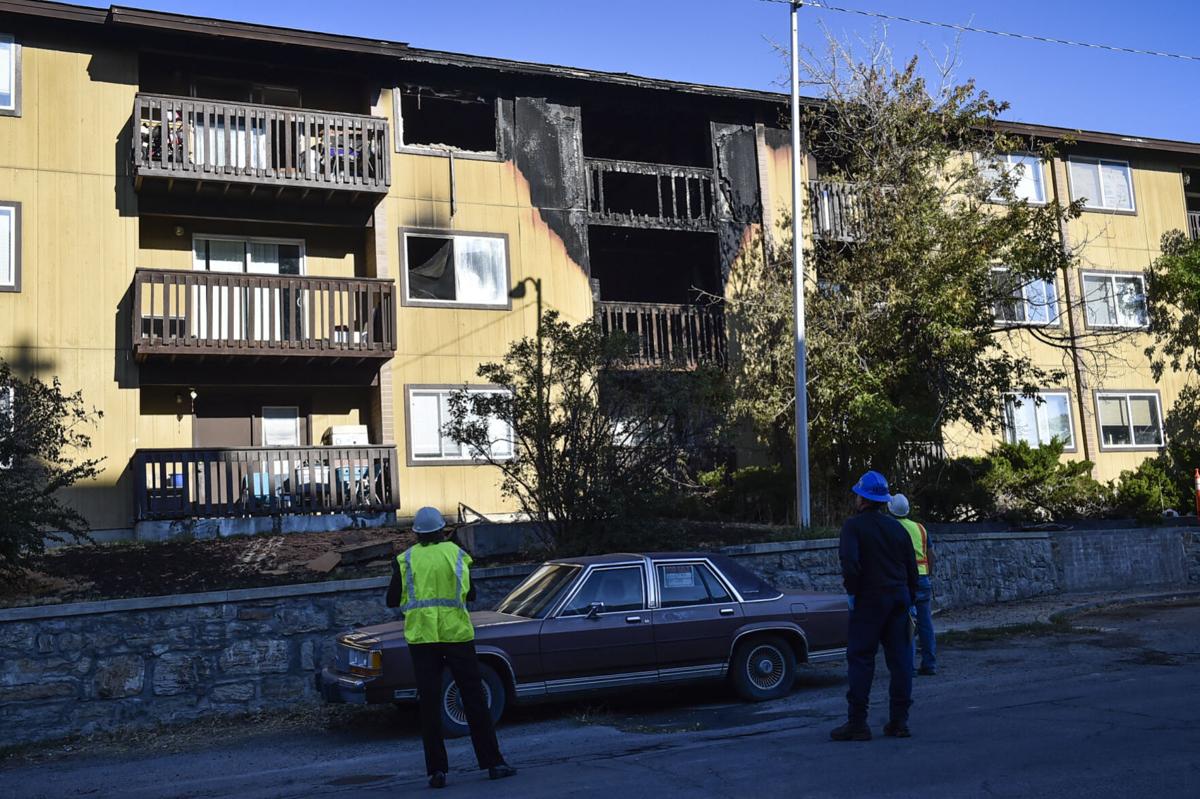 A fire occurred early Tuesday at the Tower Hill Apartments in Helena, involving several units and displacing 40 residents.
The fire, which started about 2:12 a.m. at 24 S. Ewing St., was extinguished by firefighters within 30 minutes, Assistant Fire Chief Mike Chambers of the Helena Fire Department said.
The cause is under investigation, he said, adding the structure was occupied by several tenants. There were no injuries.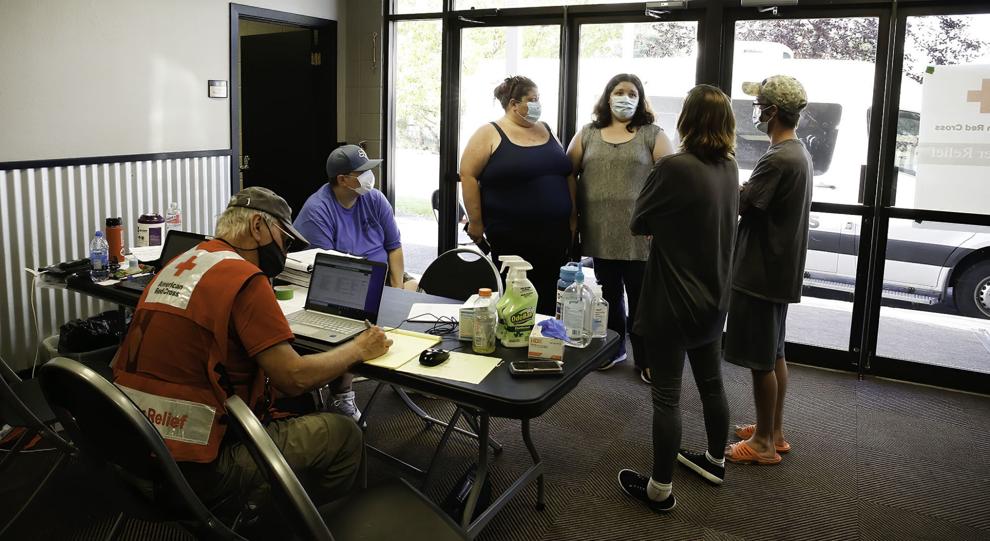 The Helena Police Department, Baxendale Fire Department, West Valley Fire Department, East Valley Fire Department, Montana City Fire Department, VA Fire Department, and the Red Cross also responded to assist.
The Red Cross helped the displaced residents with temporary housing and other needs, Chambers said.
He said the fire was being investigated by the Helena Interagency Fire Investigation Team led by the city of Helena's Fire Marshal Lou Antonick.
John Howendoble, who works for a management company connected with Tower Hill, said they were still trying to gather information about the fire. He said there are three rental buildings on the property, which has 62 units, and one building was impacted by the fire. He said there was no damage estimate. 
Howendoble said the impacted families were either staying with family and friends or were being taken care of by the Red Cross.
Matt Ochsner, regional communications director for the American Red Cross, said as of noon on Tuesday approximately 13 individuals had taken advantage of the Red Cross services and were temporarily housed at the Helena First Assembly of God church.
"We served breakfast this morning and will continue serving meals and providing shelter as needed," Ochsner said Tuesday. "We can also help replace any prescription medications, walkers, eyeglasses or any medical equipment that might have been left behind in the apartments."
According to Ochsner, the Red Cross maintains shelter agreements with places like the Helena First church across the state. If for some reason the church had been unavailable, a different site would have been implemented as a temporary shelter, he said.
Ochsner said the shelter will remain open as long as it is needed in order to get residents back into their apartments, but it could take a few days before determinations are made about the damage to the structure. Ochsner said there are ongoing conversations about what the Red Cross will do for the displaced residents long term.
"We respond to hundred of disasters a year across the state. Many of them are house or apartment fires and we help those people by providing food and shelter," Ochsner said. "We train to be able to do that. Approximately 90% of our workforce are volunteers and they are just amazing folks."