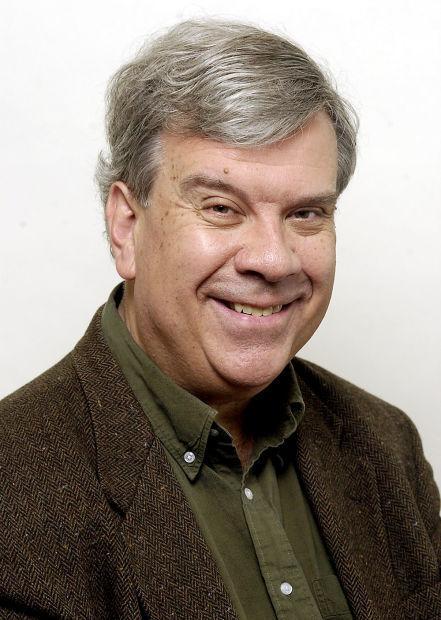 Wonder Woman 1984 
At the Cinemark and on HBO-Max
(PG-13)
Before we ask whether Wonder Woman is Wonder-ful, let's get meta and, perhaps, political.
How shall we see this movie?
Shall we risk COVID-19 and head for the Cinemark's XD screen and hide out and mask up in the corner? If we do that, we'll get to experience $100 million worth of special effects.
Or, do we sit at home in a comfy chair, dial up HBO-Max, and stream to our flatscreen? We'll miss the "experience" of cinema, but we'll be safe.
For me, it's a no-brainer.
The time's not yet right for movies in a theater with others. Too soon. Too much risk. Sets a bad example at a time when hospitals are filling up and the virus is speeding up.
Some distant tomorrow, maybe.
So, I dialed up HBO at home.
Wonder Woman herself is a marvel. The movie? Not so much.
I loved Diana/Wonder Woman and Barbara/Cheetah – most of the women, in fact. I especially liked the little 4-foot Wonder Woman – a child actress named Lilly Aspell, 13. She's in the opening sequence, and then hands off the Golden Lasso of Truth to Gal Gadot.
Like the original, "Wonder Woman 1984" unleashes girl power from start to finish, and there are plenty of exhilarating moments.
But – you knew a "but" was coming – the villains are cheesy and phony, the story is silly sci-fi and I never bought the romance, which really assumes we're fans who know the backstory.
One moment Wonder Woman is an independent agent, and the next she's waiting for her prince to come.
From iron lady to Silly Putty at hello?
But when Wonder Woman took flight, so did I – and she has some celestial moments.
The premise is the femme counterpart to the TV Superman. An ordinary guy, Clark Kent, goes about his business until he sees somebody in peril. Then he leaps into the phone booth, puts on those tights and saves somebody.
Another day at the office.
And that's the way "Wonder Woman 1984" starts, with Diana walking about town minding her own business. Kid in peril? Her Lasso will save the child. No need to thank me.
We add a second woman of interest when a shy office worker named Barbara (Kristen Wiig) appears. She's clumsy and clueless, and worships the beautiful suave Diana.
In due time, Barbara will come upon some special powers, and will set out to dethrone her idol.
But lurking in plain sight, destined to mess things up, is our regrettable villain, Maxwell Lord, who is as phony and overblown as a DC comic book – which is where he was born, of course.
The best moments all belong to Diana. For somebody who looks like a supermodel, she seems pretty down to earth.
"My life hasn't been what you think," she confides to Barbara. "We all have our struggles."
The story involves some magic stones and lots of wishing – when you wish upon a gem, yada yada.
Diana gives a speech to end it all, tossing around big ideas like truth and "paying the price."
Having an intelligent woman as a superheroine remains a fine idea, but could we please write a script worthy of her?
Let's end where we began: COVID.
Co-star Kristen Wiig was asked what she thinks about Warner Brothers releasing films simultaneously on HBO-MAX and in theaters. Is this good or not? Her answer is thoughtful. Take us home Kristen.
"It's a complicated question," she said in a media interview. "We're all still mourning the whole theater experience and it's hitting a lot of people. But I will say I didn't personally feel comfortable telling people to go out if it's not safe, and I'm happy that people can watch it now without worrying about their health. It's really complicated and no one's winning right now. But it being out on Christmas and knowing that people get to watch it and be safe is the best scenario, if it has to be this way."
Post note: A friend of mine from Seattle, Juno Men, a connoisseur of superhero films, whose judgement I trust, offered this HBO-Max assessment:
"...a fine film with some mesmerizing moments and performances," wrote Juno, "but holistically, it squanders its potential. It played it safe by relegating its characters to template archetypes: a power-hungry salesman with a weak spot for his son, a shy sidekick, a virtuous heroine who ultimately does the right thing. A little more spice and a little less nice could've gone a long way."