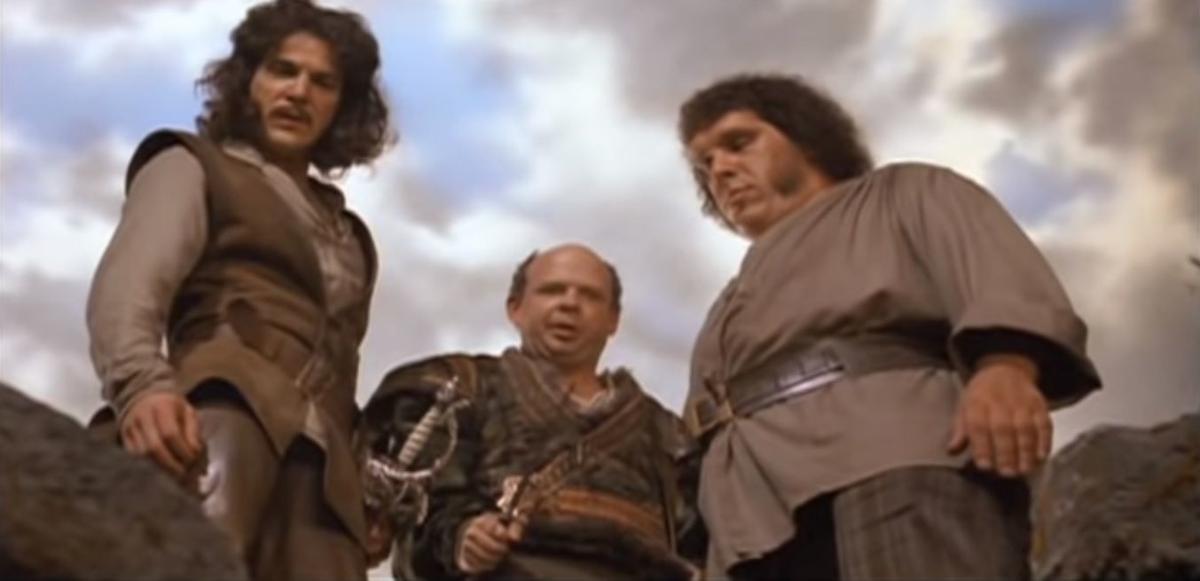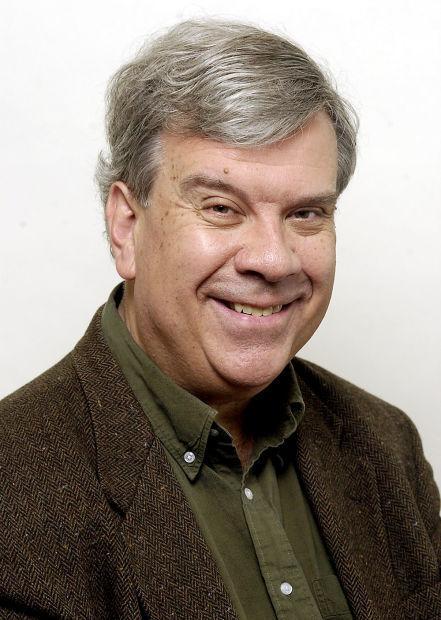 Princess Bride, 1987
(PG)
This past weekend I learned death cannot stop true love. Farm Boy told me so. Must be true.
Ever since I started reviewing oldies to get us all through our stay-at-home lives, friends have been whispering in my ears, suggesting ones I should revisit.
And one of the most frequent suggestions has been "The Princess Bride." My friends claim my ultimate suffering, caused by pouring lemon juice on a paper cut, can only be cured by saying as you wish.
Very well then, as you wish.
This one's for you, Charlotte.
"Princess Bride" has a sizable cult following of moviegoers who absolutely adore this tongue-in-cheek fairy tale.
For reasons unknown, in 1987 the film never hooked me, although I liked it in a yeah-it's-OK kind of way.
So, I was curious to see how I would react seeing it again 33 years later.
The verdict: It's inconceivable how I overlooked and undervalued this little gem. I must have been grumpy or sleepy or sneezy or dopey when I saw it the first time.
"Princess Bride" is a quite delightful concoction that weaves traditional adventure together with subversive comedy that's making fun of the very genre that's unfolding.
We can stay inside the tale of love and revenge or, if we like, we can step out and laugh at the whole affair – and then dive back in. It's kind of a meta-movie that operates in parallel worlds – a love story served with or without the wink. Our choice.
I'll have a little of both, please. Thank you.
Once I figured out this isn't really a love story, but some sort of Monty-Python's-Life-of-Buttercup, I appreciated it in a whole new way.
And, as for those of you that still don't like "Princess Bride," well, you seem a decent fellow. I hate to kill you. (Chill out; it's in the script!)
As the tale wound along toward the pit of despair, I began to laugh more as I tuned in to the clever dialogue. And who's delivering the lines? Billy Crystal, Wally Shawn, Mandy Patinkin, Carol Kane, Peter Falk and biggest comedian of them all, André the Giant.
And when it all ended…I went back to watch scenes again. So, I guess it's fair to say, now I'm hooked, too.
It was even funnier the second time, as I began to hear more lines: "You put down your rock and I put down my sword, and we try to kill each other like civilized people," "You are trying to kidnap what I've rightfully stolen," "Rest well and dream of large women," and, of course, the poisonous battle of wits.
I'm ignoring the two signature lines that even commoners who won't marry the princess know: "My name is Inigo Montoya. You killed my father. Prepare to die." and "As you wish."
I particularly like (and will borrow) the ultimate I'm-too-busy excuse for turning down an invitation.
"But I've got my country's 500th anniversary to plan, my wedding to arrange, my wife to murder, and Guilder to frame for it. I'm swamped!" To which the response is, of course, "Get some rest."
But I think what I like best about "Princess Bride" is the over-arching frame of the little boy hearing a story read to him by his grandfather, none other than Peter "Columbo" Falk. Those are tender scenes between boy and granddad, as the sweet video-game kid begins to fall in love with what he disparagingly calls "a book."
But it will take some convincing.
"Has it got any sports in it, grandpa?"
"Are you kidding? Fencing, fighting, torture, revenge, giants, monsters, chases, escapes, true love, miracles..."
"Doesn't sound too bad. I'll try to stay awake."
"Oh, well, thank you very much, very nice of you. Your vote of confidence is overwhelming."
The boy gets hooked and insists on hearing more.
May all of us read books to kids! And not e-books! And not audio books!
In my day a television was called "a book." I lay on my bed with Hardy Boys and Hardy novels.
Let's read books with torn pages, and stains on the cover. The kind that are available at Aunt Bonnie's or Chelsia's Helena Book Company or – long trumpets, please - our own public library! What a concept.
All three book havens are safely masked up like Zorro! Let's have us some fun stormin' their castles.
Then we'll sit down six feet from each other and get lost in torture and revenge. Yum. Can't wait.
Grandpa, maybe you could come over and read it again to me tomorrow.
Get local news delivered to your inbox!
Subscribe to our Daily Headlines newsletter.