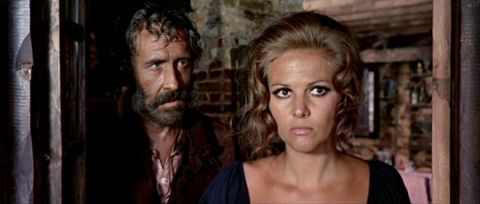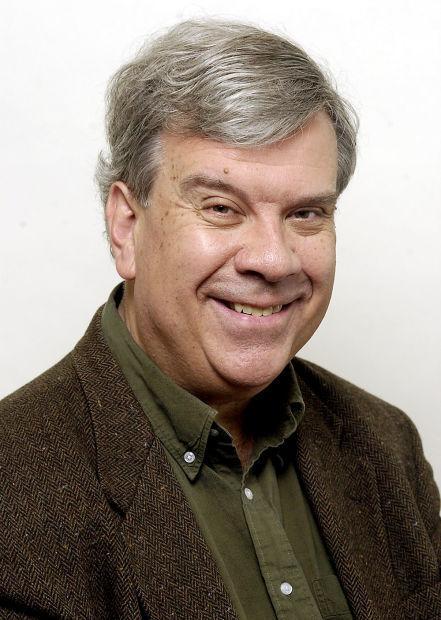 Once Upon a Time in the West
On Netflix, Amazon Prime et al.
(PG-13)
Sergio Leone is the Italian master chef who served up Spaghetti Westerns.
And in all my years at bistro bijous I've never tasted anything better – and only rarely, have I enjoyed something as good.
Leone learned his craft one reel at a time.
He started with raw genius and matured to two masterpieces.
The world took notice when 35-year-old Leone and 34-year-old Clint Eastwood teamed up for The Man with No Name Trilogy: "Fistful of Dollars," "For a Few Dollars More" and "The Good, The Bad, and the Ugly."
Eastwood, of course, was "the good."
The seeds of brilliance were present, although full mastery had to wait.
In 1968 came "Once Upon a Time in the West," then a forgettable sequel, "Duck You Sucker," and then his magnificent, but underappreciated, "Once Upon a Time in America."
It's "West," which stands as his masterwork. The 165-minute film turns a simple saga of revenge into a universal tale of the triumph of good over evil. Along the way, we follow the story of the uniting of America when the railroad from the East arrived in the West.
The story follows the Western template: a man with a grudge gets even. In the final scene they face off on the dirt of Main Street, hands twitching above their guns. It's only then that we learn the past.
Leone milks that story for all the emotion possible, but "Once upon a Time in the West" is also about process, not product. Scene after scene is brilliantly staged – choreography, cinematography, acting, writing and a sweeping score by Ennio Morricone to integrate everything. Morricone makes me weep.
Film is the collaborative art because it blends so many art forms.
Leone has all arts in synch in "West."
To appreciate Leone, I'll break down two scenes.
Sam and his three children are living alone on the prairie in Utah. We see dad shooting birds and his youngest son retrieving them. Walking towards home, they both look back and freeze. They've heard something.
Birds fly away from a bush. They take a breath.
They freeze again. Horses are approaching.
The unbearable tension is broken by gunshots that kill dad, eldest son and daughter.
Only the youngest son survives – and he's standing outside the house facing Frank and his gang.
"What we gonna do with him, Frank?" says one, looking at the boy.
"Well, now that you've called me by name," says Frank, drawing his gun.
The innocent boy is captured in signature Leone full-screen close up. Then the camera stares down the barrel of Frank's gun. The gun fires, and the sound immediately transforms into a train whistle as the train pulls into town. On board is Jill, the woman-with-a-past, coming to become Sam's second wife.
She's taken to the home where four bodies lay atop red-and-white checkered tablecloths.
Leone choregraphs the steps of the villains as they approach the house. Morricone's score is silent during the killing, but bursts into full glory after the gunshot.
And who's Frank, the cold-blooded killer? None other than Henry Fonda in one of his rare roles as a despicable villain.
"Can't trust a man who wears both a belt and suspenders," sneers Fonda. "The man can't even trust his own pants."
His supporting cast includes Claudia Cardinale, Jason Robards and Charles Bronson as the hero, Harmonica.
It's blood poetry at its finest, a portrayal of evil painted with exquisite masterstrokes.
Fonda v. Bronson. Frank is facing Harmonica, the man who's been hunting him down.
We've seen showdowns at OK Corral before, but not with Leone at the helm. Leone is known for his extreme closeups – so close the two ears can touch the sides of a full screen and there's not room for top of the cowboy hat. Frank's blue eyes stare at Harmonica's green eyes.
Neither has ever lost a gunfight. One will lose today.
Inside, Jill nervously waits to see who will walk through the door, alive. She hopes it's Harmonica. She hopes he'll stay.
I can't do Leone justice. We just have to open our hearts and let Leone in.
The violence may disturb moviegoers, although it's PG-13. The chilling portrayal of evil makes it unsettling, not graphic scenes.
And when it was over, I did what I often do, this time in my living room, being a dutiful stay-at-home critic.
I lifted both hands in the air and applauded loudly. I love you Sergio. And I mourn for your Italy.
Next, I began writing, with Morricone's scores as my soundtrack.
Leone is why I love movies. Never mind cinematic dirt, it's the nuggets of gold on Last Chance Gulch that keep us digging.
"Once Upon a Time in the West" is certifiable gold.
Get local news delivered to your inbox!
Subscribe to our Daily Headlines newsletter.