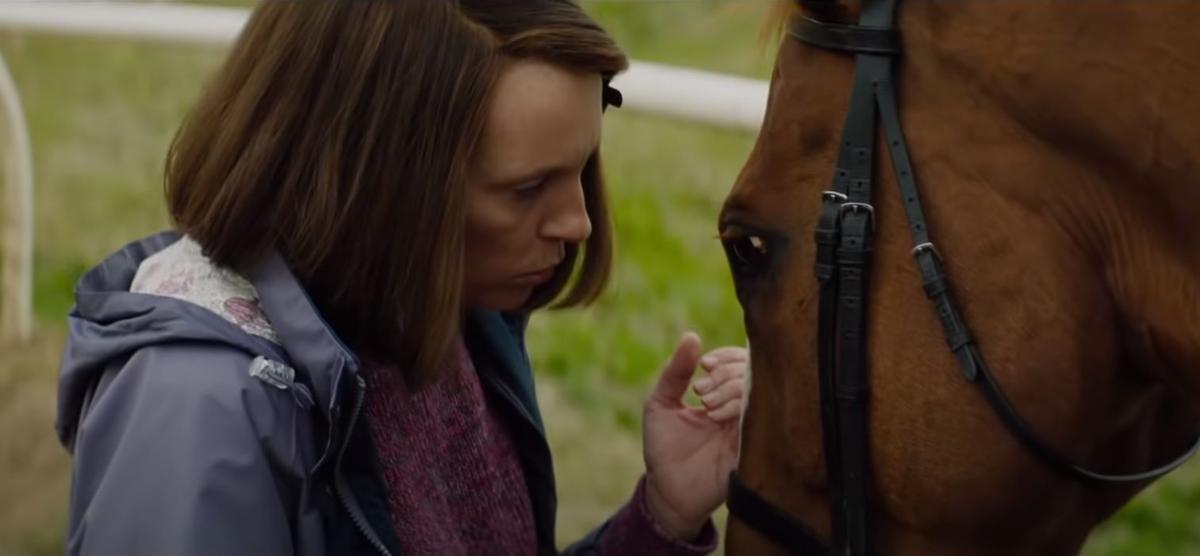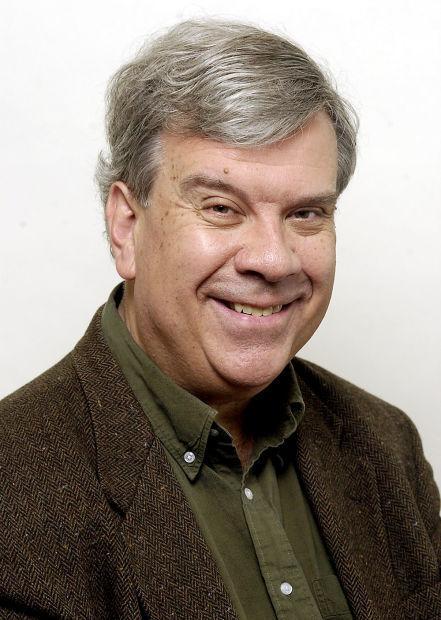 Dream Horse
PG
Girls love horses. That I know.
When daughter Kat was 2 years old, we'd drive to the fairgrounds north of Seattle. Perched on my shoulders, she'd pet the noses of the horses as we'd walk through the stables.
A decade later in Helena, Kat contracted a condition known as chronic adolescence - so we decided it was time to pet horses again. She not only visited Sage, a gentle mustang twice her age, but she cared for him – and, in her senior year, rode him down Last Chance Gulch in the Vigilante parade.
And, Kat was at Sage's side, perhaps hand on his nose, when Sage rode off into the sunset.
Kat, the city mouse, was close friends with Morgan, the country mouse, whose family land was alive with goats, ducks, turkeys and a donkey – plus large dogs.
No better time for a horse movie to arrive in town than when school ends and summer begins.
"Dream Horse" is a familiar tale of the little equine that could, a true story of a collection of ordinary village folk in a Welsh village who raise an extraordinary horse. Imagine the pub dwellers at the Coburn Twins' bars in White Sulphur Springs entering their ranch rodeo horses in the Kentucky Derby.
The dream is launched between pints at a pub, where Jan is a bartender and waitress. Jan and her group of friends of a certain age are suffering a sort of collective mid-life crisis.
"We need something to look forward to so we can believe things can change."
The film opens quietly, as we follow Jan through a couple routine days that begin by petting her large dog who shares the bed, feeding her duck and walking to work.
One repetitive day, Jan reads a story about horseracing and decides, why not? She calls a meeting at a pool hall, and puts chairs around the table. Jan sits near the side pocket.
To her delight a motley collection of dreamers and drinkers show up in support. They pool funds to buy a mare, pay a stallion to do his man thing, and soon a foal is born.
The friends choose "Dream Alliance" as the name, befitting their high hopes.
Absolutely nothing will happen that we couldn't have guessed: movies about underdogs – make that underhorses - seldom end with losses, after all.
But it's not what happens to the horse that we care about, but the joy this journey brings to the friends.
The most endearing moments happen in a small bus carrying the owners to the track. After Dream Alliance charges to second in his first race, the friends raise pints and the launch into a ballad by Welsh singer Tom Jones: "My, my, my, Delilah. Why, why, why, Delilah?" The more they drink, the louder they sing.
The dreamers include an accountant who always looks dapper, an old man whose pants sometimes hang a bit too low.
The races themselves are steeplechases with horses who are faster than a drunken Welshman leaping over 23 fences in a single bound.
At the center of this parlay is Jan, played by Toni Collette, who channels her inner Frances McDormand to make us believe a lady who closes the pub every night could raise a champion racehorse.
In a what-have-I-got-to-lose move, Jan drives Dream Alliance to a well-known stable where a top trainer works. She has no appointment, but the warm-hearted gent admires her gumption: "Well, since you've driven so far, I can give you an honest opinion, I suppose."
The horse starts out with the jitters and the trainer shrugs, and says some condescending words about taking the pony to a county fair, or some such. But then Dream, apparently having overheard those neighs, breaks into a full gallop, silencing the cynics.
"Maybe he's worth a shot, but no promises," says the trainer.
Unlike most horse films, this one is not about young kids and their ponies. Instead, the story focuses on the kids' grandparents, who love ponies just as much.
The film ends with an encore rendition of "Delilah." This time, the real-life villagers whose stories are being told, join the cast for the rousing chorus, which ends, of course: "Forgive me Delilah, I just couldn't take anymore."
No need to ask forgiveness, folks. Dream Alliance won the Welsh Grand Nationals in 2009. You can look it up.