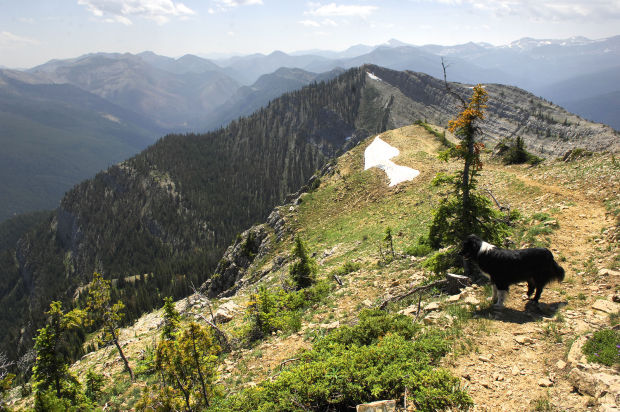 The 50th anniversary of the Wilderness Act will inspire numerous celebrations across Montana and the nation this year. And for the month of June, the Wilderness Film Festival will bring the celebration to Helena.
Every Tuesday in June, wilderness-inspired films will air at the Helena High School Theatre in honor of the 50th anniversary of the Wilderness Act. They will cover the history of wilderness and important issues facing wilderness across the nation. Film topics range from stories of wildernesses and the people who worked to create them to some of the environmental threats facing wilderness in the present and in the future. All promise stunning landscapes, with Montana playing a major role in several of the films.
Partners such as the U.S. Forest Service, Montana Wilderness Association, the Lewis and Clark County Public Library and others are sponsoring the Helena screenings.
Tonight, stories from Montana and Alaska take center stage. The first film, "Untrammeled," follows high school students as they discover the Scapegoat and Bob Marshall Wildernesses.
The second film, "The Meaning of Wild," brings stories of people and their ties to the Tongass National Forest in Alaska. Filmmaker Ben Hamilton travels by boat, plane, kayak and foot to capture the animals, glaciers and oceans that make the Tongass one of the wildest areas of the country.
On June 10, Emmy Award-winning "Green Fire" traces Aldo Leopold and his journey to become a leader of conservation and contributor to the wilderness system. The first full-length documentary of Leopold's life, the film tracks his career and continued relevance today.
On June 17, "Trashed" follows Academy Award-winning actor Jeremy Irons as he explores the global waste problem. The environmental issues caused by the consumption and discard of everyday waste and trash have devastated areas of the globe. Irons tackles the waste issue and then takes viewers on the search for solutions.
The film festival ends with a pair of films on June 24. Academy Award-nominated "Wild By Law" takes viewers back to a time when wilderness was only an idea in the minds of conservationists. The film chronicles Aldo Leopold, Bob Marshall and Howard Zahniser in the creation of the Wilderness Act.
The second film, "Trail Riders of the Wilderness," was shot in the 1920s in what would become the Bob Marshall Wilderness. The silent film by photographer K.D. Swan was produced by the U.S. Forest Service to portray the faces and values of early conservation.
Wilderness50 is a coalition of federal agencies, nonprofits, universities and wilderness user groups that is organizing events and projects to commemorate the anniversary of the Wilderness Act. The film festival is one of many celebrations including wilderness walks, conferences, educational programs and merchandise.
All shows begin at 7 p.m. and are free to the public.
Get local news delivered to your inbox!
Subscribe to our Daily Headlines newsletter.