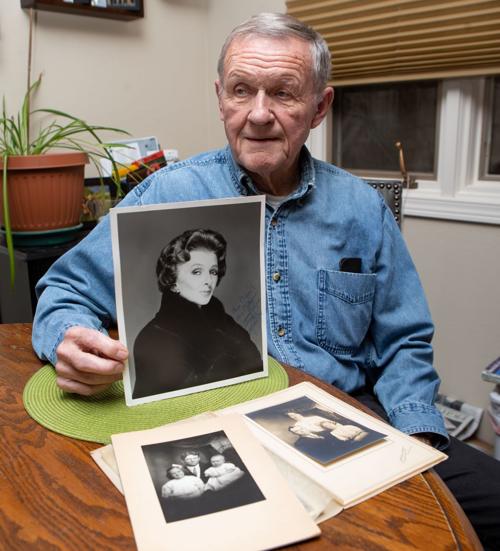 When actress Myrna Loy visited her hometown of Helena in 1981, her second cousin, Jim Williams, chauffeured the Hollywood star and her biographer to her family's beginnings in Radersburg.
"I drove Myrna and Jim Katsilibas-Davis down to her place in Radersburg, and then we went for lunch at the Steer Inn (now Teasers)," related Williams during an interview at his Helena home. "She didn't want to go in, because she didn't want to be recognized and attract a crowd."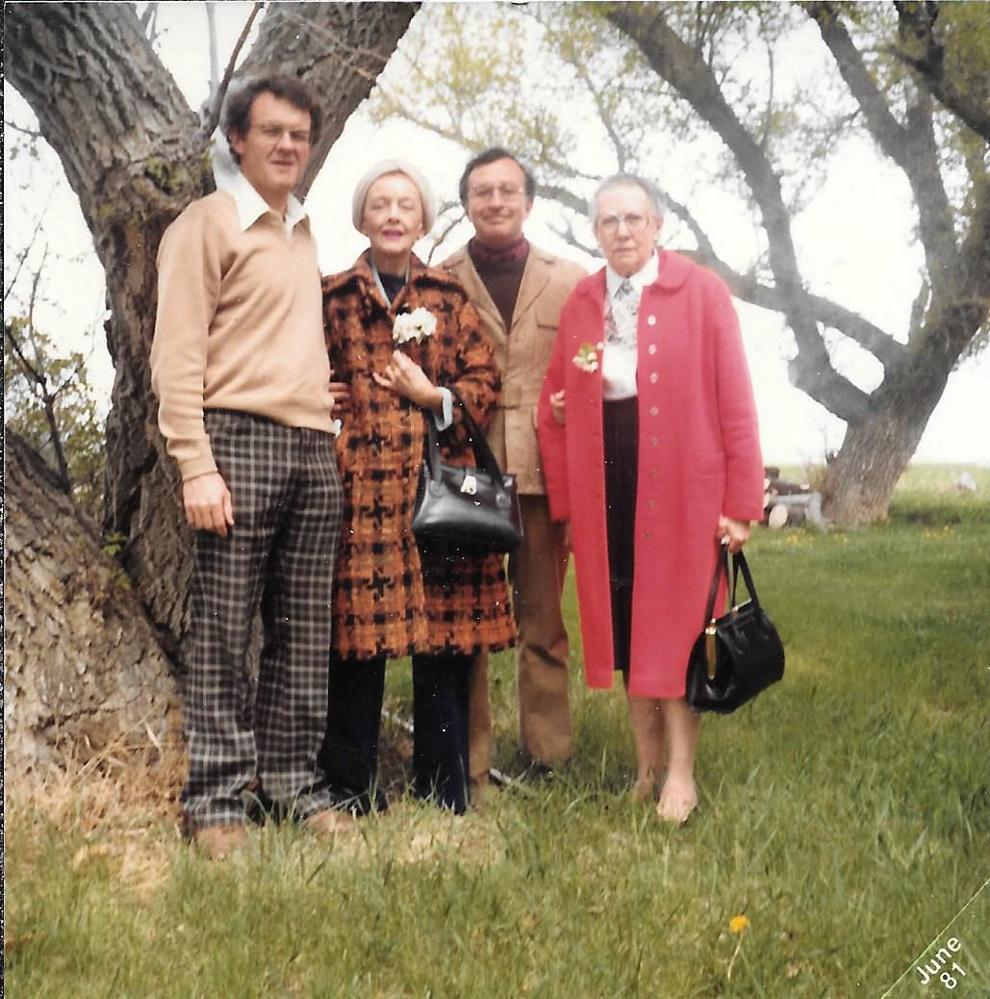 So Williams went inside the restaurant, and then went back outside told his cousin he thought the coast was clear. So Loy went in, they ordered a meal, and at first were able to start eating in peace.
"But sure enough, it wasn't too long that word got out, and all sorts of people approached our table, asking for autographs and wanting to visit," Williams recounted. "And you know, she actually enjoyed it."
Then on the drive back to Helena, they were supposed to stop by the Broadwater Museum to drop off some of her memorabilia.
"Same thing, she said 'I'm not going in there,' and again, when I went in there were like two ladies inside, so I went back to the car and told her, no problem," Williams said. "So we go inside together, and within a few minutes, again they started coming out of the woodwork. There must've been 20 women crowded around.
"And again, even though she complained it, instead of being bothered by it she really ate it up."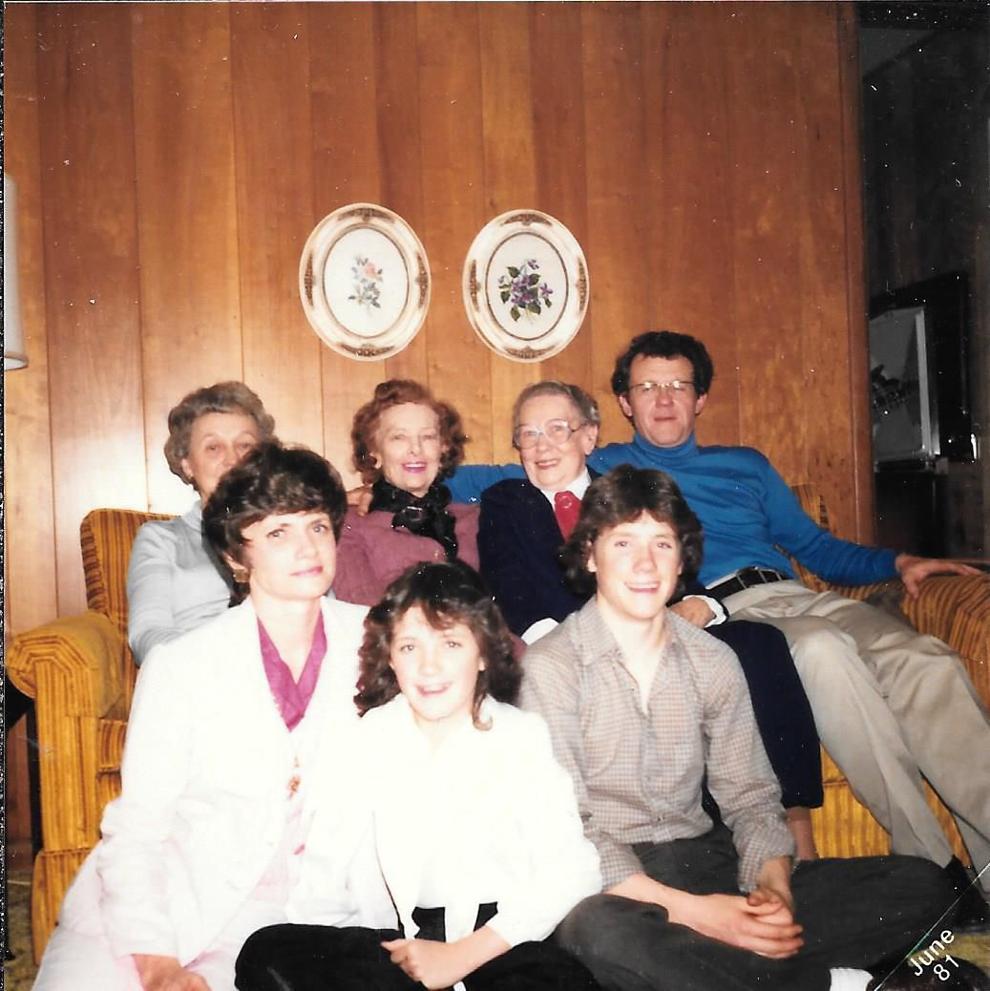 The Williams family tree
Jim's relation to Myrna (Williams) Loy goes back two generations to the turn of the 20th century.
His grandparents were Arthur and Grace (Castle) Williams. His grandmother's stepfather was Butte boxer Duncan McDonald, who fought Jim Corbett four times for the heavyweight title between 1886 and 1895.
Arthur was a cattle rancher in the Crow Creek area near Radersburg, and later near Shelby. Arthur and Grace had two children, Don Williams and Alice Montana (Williams) Anderson.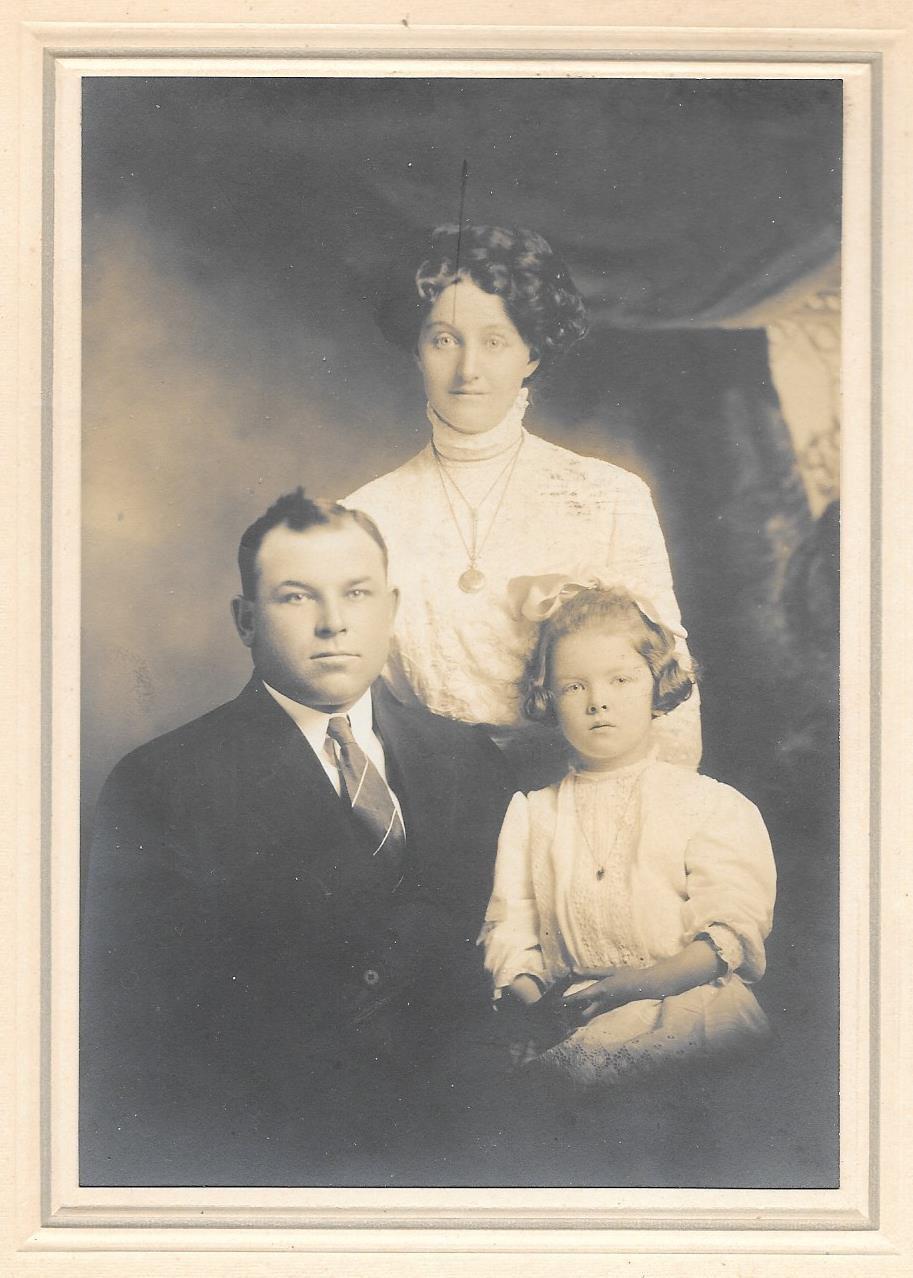 Arthur's brother, David Franklin Williams, and his wife Adelle "Della" (Johnson) Williams, also had two offspring, Myrna and David Frederick. Myrna, of course, later became Myrna Loy.
Myrna's father worked as a banker, real estate developer and farmland appraiser in Helena, and was the youngest man ever elected to the Montana state Legislature, according to Wikipedia. Her mother Della had studied music at Chicago's American Conservatory of Music, and at one time had considered a career as a concert performer.
"Myrna's dad was my grandfather's brother," explained Jim, when asked how he was related. "My dad and Myrna were cousins, so Myrna and I were second cousins."
Don Williams was born in 1910, and while growing up in Radersburg he chummed around a lot with his cousin Myrna, who was five years older. Arthur Williams' ranch was situated across the road from his brother David's home.
David and Della Williams moved to Helena, and then after her husband died of the Spanish flu in 1918, she and the children relocated to Culver City, California. The aspirations were for Myrna to get into the entertainment business, which she did, and after changing her last name to Loy, the rest is Hollywood history.
Della, however, held on to the Radersburg property. She would return to Montana on occasion, and when Jim was about 11 or 12 years old, he stayed with his Aunt Della in Radersburg for about a week.
Don and Bev Williams
Don Williams, who passed away in 1976, inherited some of the creative genes his cousin Myrna possessed. A talented trombone player and bass violinist, he was a member of the original Helena City Band and Helena Symphony Orchestra, dating back to the 1930s. Later, Don also played music with the now legendary "Blackie" Nelson.
Don and his wife Beverly (Stone) Williams had two children, Jim and Mary Jane "M.J." Williams.
Jim and his sister both attended Helena High. From 1952-56 at HHS Jim played center on the football team, competed in track and field for the Bengals, and was a member of the school's ski team.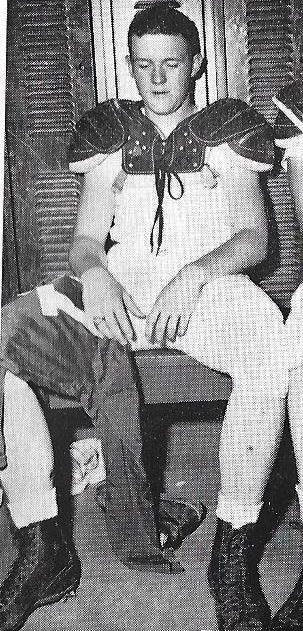 M.J. was also an athlete for Helena High in the early 1960s. Prior to Title IX, she was a standout G.A.A. trackster. M.J. inherited the creative genes that her dad and second cousin (Myrna) possessed, as well. Known as "The Queen of Montana Jazz," she has been a longtime, well-known jazz vocalist and trombonist.
Jim goes to work
After graduating high school in 1956, Jim attended Montana State College, where he majored in business accounting. He returned to Helena after college and began a career in accounting for state government.
Williams worked as a financial auditor in the state's budgeting offices. His stints included the legislative auditors, the Governor's budget office doing budgeting analysis, and with the Department of State Lands, Central Services Administration.
After retiring from the state in 1990, Williams returned to his first job, which was driving a ready mix truck for Helena Sand & Gravel during the summers while attending college. He spent the next 25 years driving for, respectively, Big Sky Ready Mix, MW Trucking, Stalnaker Transport and then Big Sky Trucking.
Along came Marilyn
Jim met Marilyn Parsons through a mutual friend while she was teaching in Great Falls. Marilyn prepped at Cascade High, before attending Western Montana College in Dillon, where she majored in education.
Jim and Marilyn were wed in 1963, and have now been married for 55 years.
Marilyn began substitute teaching in the Helena School District and after several years switched to homemaking, raising their children Tal and Arin before returning to Helena High in the late 1980s.
She retired a couple years ago after a career in the school system that spanned 38 years. Among her administrative assistant duties were as computer data program manager with the software systems, and student data management.
Marilyn was also the HHS cheerleader coach for 10 years, in addition to working the track meets in the press box at Vigilante Stadium.
She also earned a reputation as a stickler for protocol — including reminding everyone the original school colors were "red and white" — and when asked about Marilyn's official title, HHS principle Steve Thennis answered "Keeper of the Flame."
The next generations
Tal and Arin both attended Capital High. Tal competed in cross country, gymnastics and track for the Bruins, and was a member of Capital's 1980 State harrier championship.
He enlisted in the armed forces after high school, and these days, CWO 5 Tal Williams is the helicopter pilot instructor for the Montana Army National Guard with the DNRC at Fort Harrison.
Tal is now in his 34th year of service, having flown Blackhawk helicopters for 25 of those years. He served in Nicaragua for one year, and three tours in the Middle East, including two years in a combat zone in Iraq.
Nicknamed "The Hammer" at the Guard's 189th GSAB, Tal and his wife Wendy have two sons. Jace Williams was a pole vaulter at Helena High, while his brother Witt ran cross country and played tennis.
Both were racers for the Great Divide ski team, and Jace went on to compete for the U.S. Deaflympics team in Russia.
Arin was a CHS Lady Bruin gymnast and ski racer for the Belmont club as well. She attended Montana State University, married Jeff St. Cyr, and currently operates her own sports and orthopedic deep tissue massage therapy business in Bozeman.
Arin's daughters, Maci and Franci St. Cyr, are volleyball players for Manhattan High and are also avid ski racers with the Big Sky team.
Sportsman and mountain climber
Jim Williams, now 80, remained involved with local sports for over four decades. He was the first starter of the Montana Governor's Cup marathon in 1974, and served in that official capacity for over 30 years.
"One thing we had to learn to do when we first started out, was how to beat the runners to the finish line," Williams recounted. "After I fired the starter's gun, because I had the stopwatch, we then had to drive to town, pass the runners and get to the finish line for the times."
Jim also worked the track meets at Vigilante Stadium, at the pole vault and high jump pits.
But Williams' chief outdoors passion has been mountaineering. He has bagged most of Montana's highest mountains, including the tallest, Granite Peak, in addition to scaling Washington's Mount Rainier.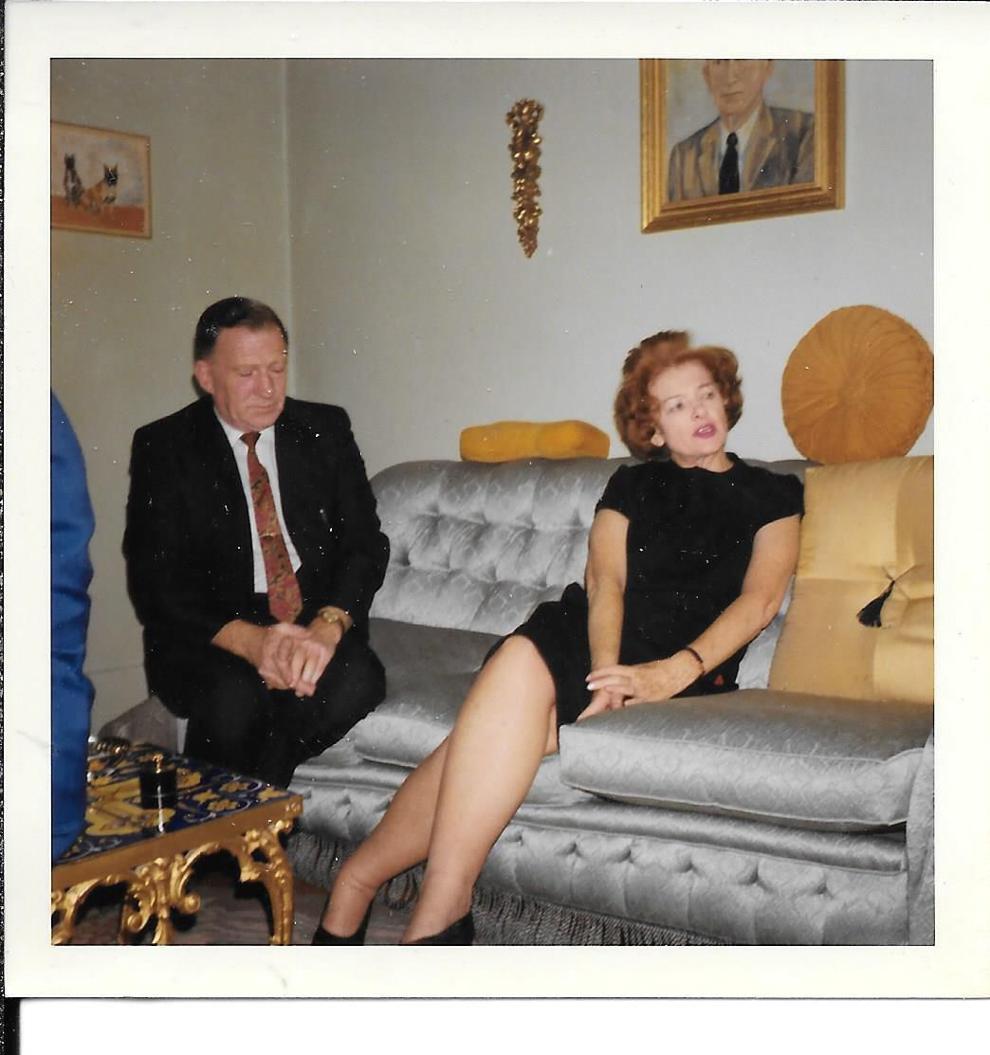 Loy's 1981 visit
When Myrna came to town in 1981 for a week, she stayed at Jim's mom Bev's home on Hauser Boulevard.
"Another memorable event that visit was when Myrna wanted to see Tal's Latin Club's toga party," Marilyn related. "It was Bonnie Swor's (Bowler) class. So we took her down to the Capital High cafeteria for the toga party, complete with laurel wreaths and grapes. Boy, she just really got a kick out of that."
Jim recalled that during one conversation, Myrna, who was 76 at the time, told him explicitly, but politely, that she "did not have any money," and that she was not giving anything away when she died.
Shortly after Loy died 12 years later in 1993 at the age of 88, and was buried unceremoniously at Forestvale Cemetery, the Williams received a letter from a court in California asking if they had any requests from her estate.
"I just answered back that I knew what her instructions were, and no, nothing," Jim said.
The Williams family was, however, blessed with the memories that their famous relative never forgot where she was from, and the pleasure she had visiting a high school toga party.
Curt Synness is an Independent Record columnist. Reach him at 406-594-2878 or curt.synness@lee.net and follow him on Twitter @curtsynness_IR.