He's got the experience to run an efficient state government and the relationships to get things done. She has the private-sector track record and new ideas to shake things up.
Democratic governor primary candidates Lt. Gov. Mike Cooney and Missoula businesswoman Whitney Williams were making those arguments to voters before COVID-19 dramatically changed the world, and the pandemic has only solidified their points.
After four decades in government, Cooney said he'd be ready on Day 1 to lead the state through what could be the most challenging economic landscape it's had to reckon with in a generation.
"I know how government works. I have the experience and the proven leadership ability and relationships already. I can roll up my sleeves and we can hit the ground running and make sure that we're doing the things Montanans expect to get accomplished," Cooney said recently. Candidates spoke with a reporter over the phone for this story.
Williams argues her experience starting and leading a company that has helped rebuild countries devastated by disaster gives her the fresh perspective to take on issues to revitalize Montana in the wake of the coronavirus.
"This is a really urgent moment and it takes bold new leadership. I'm a businessperson. I've also worked inside government. I've worked extensively with the nonprofit sector as well, and I think that complement of background is going to serve Montana really well," Williams said.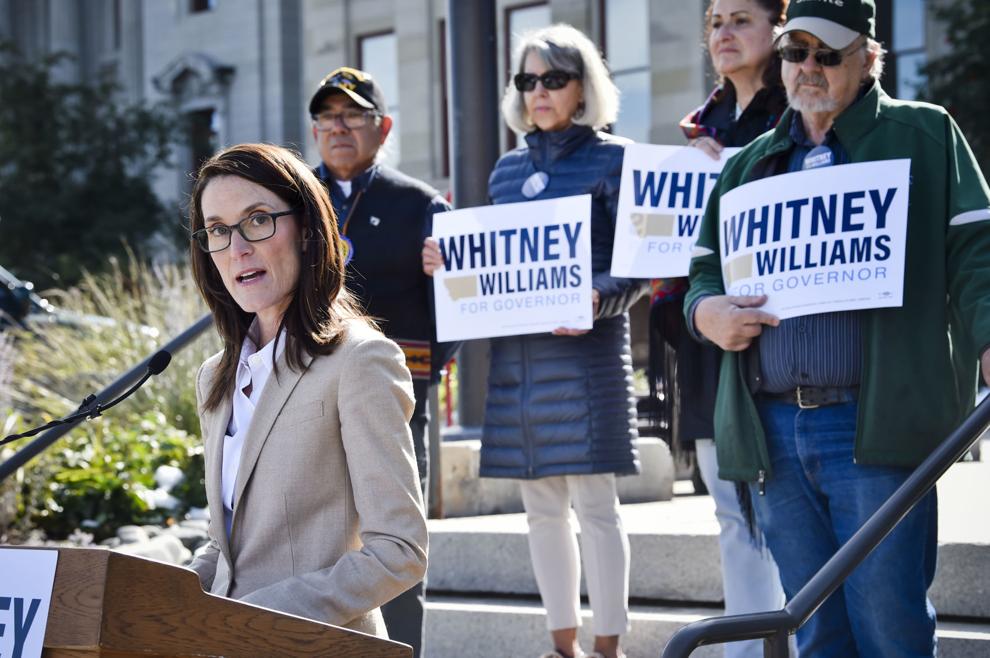 The governor's office is open this election as Democratic Gov. Steve Bullock is termed out from running again. Republicans have made clear taking back the seat is their party's top priority.
Democrats have been preparing for a dogfight in the general governor election, for months honing attacks on U.S. Rep. Greg Gianforte, one of three running in the GOP primary. While Gianforte leads all candidates in the fundraising race, Democrats have also cast him as villain because he's most likely to rally the party's base and get donors to crack open their wallets.
But before Democrats square off against whichever Republican emerges from the June 2 primary election, they first need to pick their own candidate.
Cooney was elected to the state Legislature in 1977 at 22 years old. Over time he was in both the state House and Senate, where he eventually became president. He was later secretary of state for 11 years, followed by several appointed roles in state government. This is his second run for governor, after coming in third in a three-way primary for the job in 2000. Since January 2016 he's been Bullock's lieutenant governor.
This is Williams' first run for public office, but by no means is she new to politics. She is the daughter of Carol Williams, the first female president of the state Senate and founder of Carol's List, which works to elect progressive women candidates, and Pat Williams, who was Montana's representative in Congress for nearly two decades.
Williams, after working in the Clinton White House, went on to found Williamswork, a business that connects philanthropists, corporations and more to work on problems across the globe. Williams moved herself and the business back to Montana in 2017, landing in Missoula.
Lee Banville, a political analyst and professor at the University of Montana, said before COIVD-19, candidates for office were often quick to point out they aren't career politicians with tons of bureaucratic experience, but that may be less of a selling point now as voters could look to someone who has shown they know how to navigate state government in an emergency.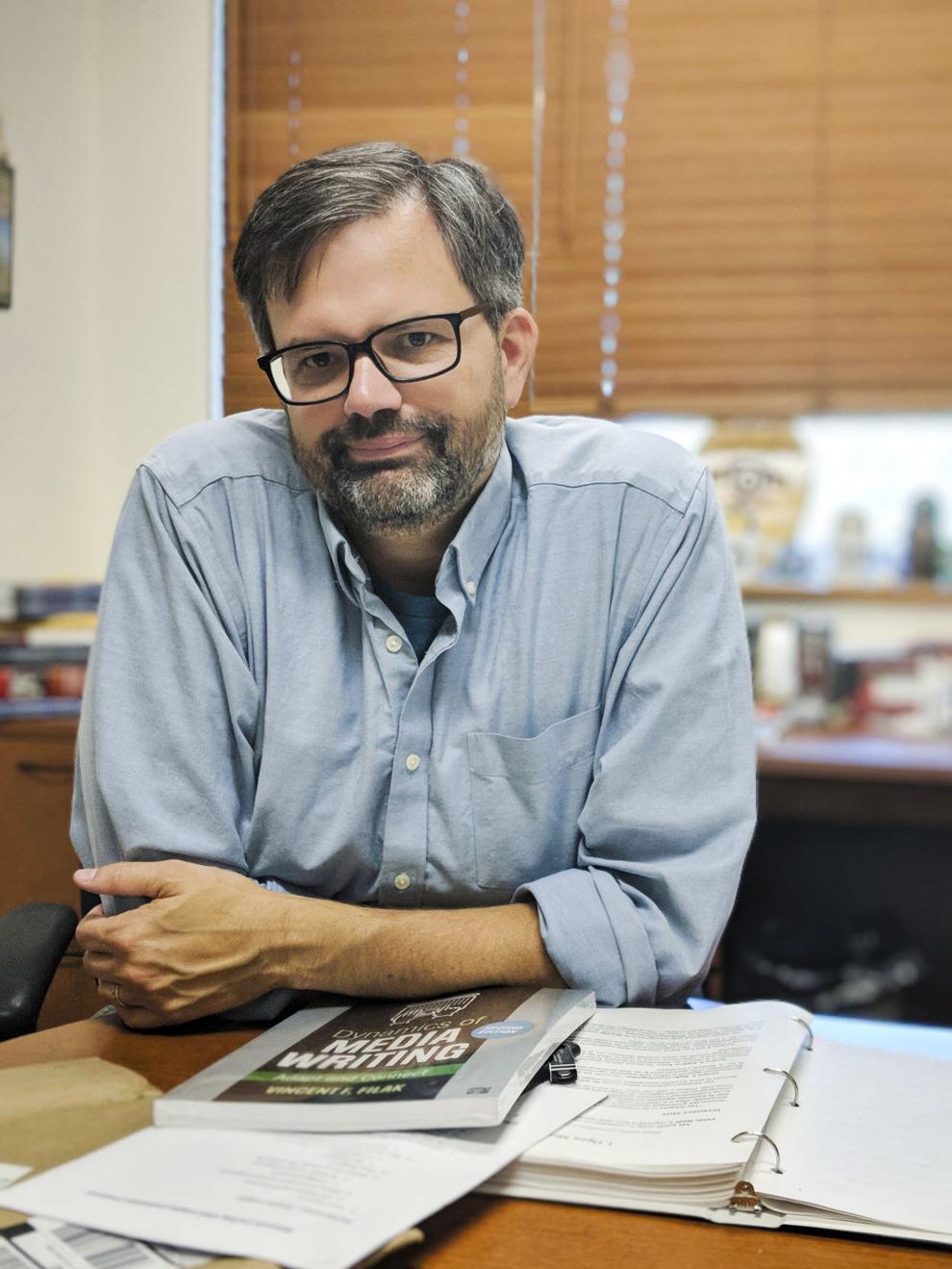 "If you know how the state government works, you might be in a better position to handle an emergency like this. ... When people feel unsure and unsafe, safety and assurance become a real asset," Banville said. "That's not to say Whitney Williams can't point to her business experience, and you see in Williams' first ad that she's got the experience helping rebuild communities and rebuilding economies. But people are scared, and having leadership that makes you less scared is a real asset right now."
Before the coronavirus made the notion of debating in person before an auditorium filled with people a dangerous proposition, Cooney and Williams appeared twice in forums meant to help voters learn more about their platforms. When doing that, they more often agreed than diverged. 
Both candidates stress the importance of continuing Medicaid expansion. Fighting climate change and a shift to renewable energy would have top billing in their administrations. Both vow to protect a woman's right to access health care and say public lands must be kept in public hands.
For voters trying to choose between the two, Cooney points to his resume more than any stark divergence in policy.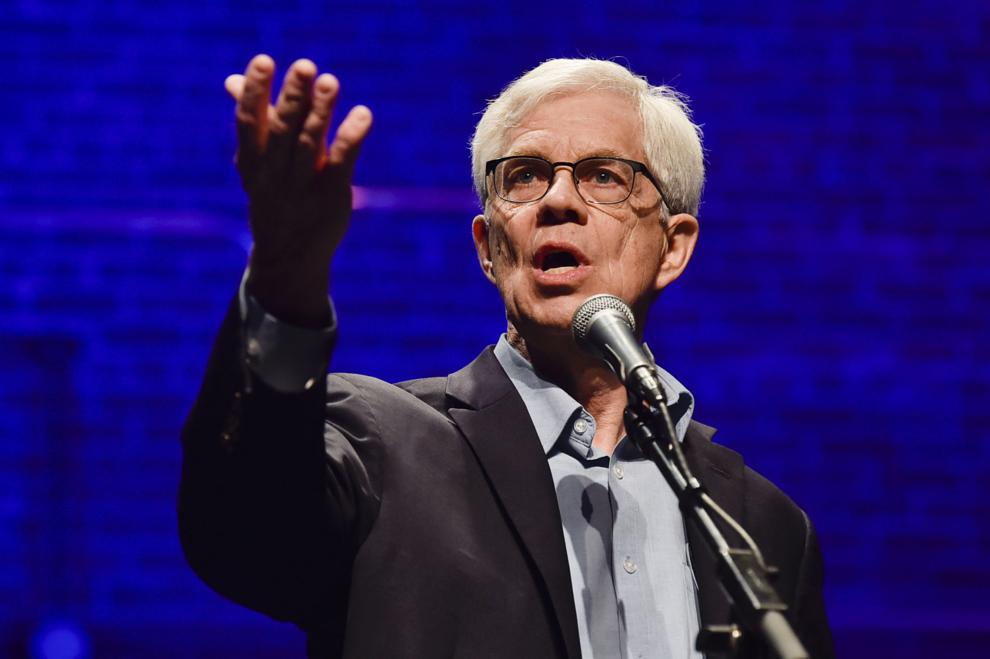 "The next governor's not only going to have to be ready to go right into the legislative session right after the election, but we're going to have to build relationships and have the ability to work with a Republican Legislature," Cooney said.
As a substantive difference, Cooney did point to a pledge he issued early in the election, which Williams did not sign, asking candidates to not rely on self-financing and to disavow money from groups that don't have to disclose their donors.
All Cooney's experience has given Williams a place to try to point out daylight between the two candidates, and she's worked to find places where the Bullock administration, and in effect Cooney, were unable to move key priorities across the finish line.
That includes not only the failure to pass a statewide preschool program in the last legislative session but also the loss of funding for existing offerings. And there's budget cuts made in the 2017 special legislative session that devastated mental health care providers.
"That was the Legislature and that was Mike Cooney's administration," Williams said. "Casey was in the Legislature and a leader of the Democratic caucus. You can't accept all the credit for Medicaid expansion and then not accept any of the blame for the mental health cuts."
Williams also points out the approval of the Black Butte copper mine near the Smith River as something she doesn't support and happened under the Bullock-Cooney administration. Again, it's not a decision made by Cooney and the Department of Environmental Quality must approve mines if permit requirements are met, but it gives Williams the chance to laud Democratic ideals.
"If the mine has all of the approvals and the permits and has to be legally allowed to move forward, that doesn't mean you can't still speak up about a precious resource in Montana," Williams said. "It doesn't mean you can't still have a voice."
Last week Williams came out in support of legalizing recreational marijuana. Cooney has said in the past he supports initiatives that have been proposed and would implement them as governor, but believes it's up to the people to decide. 
Democrats being close to lockstep when it comes to policy in the primary isn't an uncommon thing, Banville said. But primary voters do tend to be more progressive, so it makes sense for Williams to tailor an appeal to them, he added.
"You can make this argument about running against politics as usual, so there are opportunities there. But I think given the whole pandemic thing, there are risks there. People may want stability, and unproven politicians may not be to peoples' liking," Banville said.
Last year in her first campaign finance report, Williams made a statement by raising $439,000, a record for a Democratic primary candidate in their first quarter. But the report showed a potential weak spot — a reliance on high-dollar out-of-state supporters and lack of money coming from more rural parts of the state where a Democrat at least needs to garner some support.
To remedy that, Williams planned campaign swings through eastern Montana filled with meet-and-greets to introduce her to voters there. That's been impossible under the social distancing measures Montana has faced, though she has adapted with digital substitutes. Meanwhile, Cooney's visibility is heightened as part of the administration responding to the COVID-19 crisis. He appears behind the governor at press briefings several times a week and compiles questions from Montanans during telephone town hall events.
"Outsiders always face an uphill battle, and the way this changed things is by making that hill one that you have to climb remotely," Banville said. "That is a really hard road to go."
Cooney, given his long record, has not had to introduce himself to voters.
"Montanans have known me. They've trusted me in the past and since I've earned their trust in the past, I think I'm in a very good position to bring my leadership and skills to bring Montanans together from very diverse backgrounds," Cooney said.
While it comes with a built-in awareness of who he is, on top of what's now a highlighted role as the Bullock administration responds to the coronavirus, Banville said there's also a risk Cooney could get tagged as just a third term for Bullock.
Cooney said he's proud to be part of the the office and of what they've accomplished, but emphasized he'll be his own governor.
"There will be a Cooney administration. It won't be a continuation," Cooney said. "The Cooney administration will deal with an economic recovery from COVID-19. We are going to be aggressive in our approach when it comes to climate change. New governor, new challenges."
Williams counters the state needs a big shift.
"We are facing a new set of challenges, and that means Montana needs a new generation of leadership and someone who brings different, bigger, bolder ideas to Helena," Williams said.
Banville said it's understandable people might see Cooney as just more of Bullock, but that it's an oversimplification.
"That's his strength and that's going to be his problem if Democrats are seeing that as not doing enough to make things happen," Banville said. "There's an opening there for Williams, but it's also a dicey gamble because it may mean that she has to run a more liberal campaign that might not work later on."