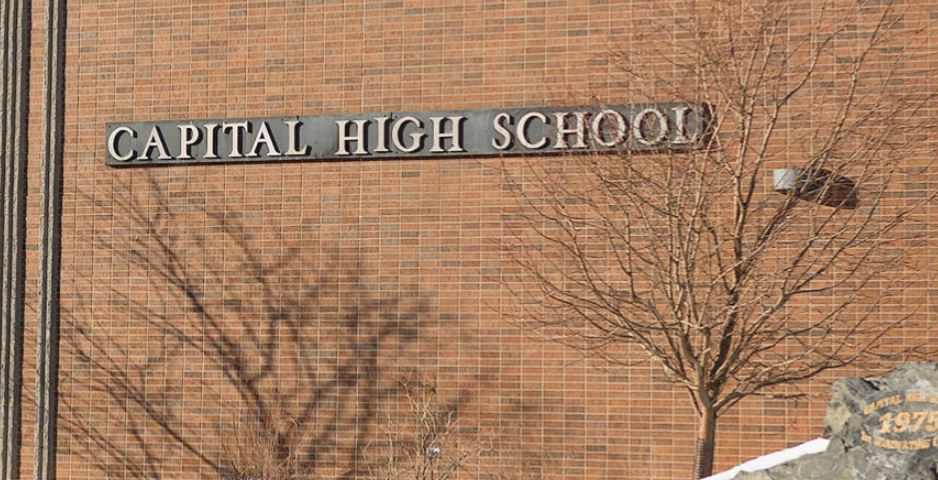 A former Missoula teacher who pleaded no contest to misdemeanor assault for giving a student a hickey is in the final stages of the hiring process for a teaching job at Capital High School in Helena. 
Dan Kucera was accused of assaulting a 17-year-old student at Sentinel High School in 2005. According to the Missoulian, police said Kucera put the student in a head lock and sucked on his neck, causing severe bruising. More than 20 students witnessed the incident, the Missoulian reported. Kucera was suspended and ultimately resigned from Sentinel High School. He was given a 6-month suspended sentence after pleading no contest, which has the same effect as a guilty plea but means he did not admit or deny the charge.
According to the Office of Public Instruction, Kucera is not licensed to teach in Montana. His license expired in 2015 and has not yet been renewed. 
Kucera was interviewed and selected for a position teaching business at Capital High School starting in fall 2018, and his selection was approved by the Helena Public Schools Board of Trustees. He has been assigned a Helena Public Schools phone number and email address and was listed in Capital High School's online staff directory as of Friday evening. 
However, Kucera still has to provide proof that he has a teaching license and complete a background check before his hiring is official. 
Helena Public Schools Superintendent Tyler Ream, who was not superintendent when the board signed off on hiring Kucera and a group of other personnel, said Friday he was personally looking into the matter.
While Ream said he is sincerely concerned about Kucera, he noted that the required background check would have notified the district of his criminal record.
Under the district's hiring process, candidates are interviewed by a committee and are asked if they have a criminal history. If a candidate lies, the school district won't know until a background check proves otherwise. Kucera has not yet completed his background check. 
Ream said the hiring process of publicly recommending a candidate and then doing a background check is typical, but requires the interviewing committee to initially take a candidate at their word and in some cases rescind an offer. 
Completing background checks ahead of the selection would delay the process and potentially cost more. Ream said it's more efficient for the district to do a background check on the selected candidates and risk reopening the search if they don't pass, instead of checking every applicant.
Ream did say he was concerned about part of the interview process that requires reference checks ahead of selecting a candidate. The superintendent said he was still working to understand how Kucera made it through that portion of the hiring process.
"That's one of the areas we'll look into for what our current practices are," Ream said.
If a criminal record comes up, the superintendent makes the final decision, according to board policy.
"If an applicant has any prior record of arrest or conviction by any local, state, tribal, or federal law enforcement agency for an offense other than a minor traffic violation, the facts must be reviewed by the Superintendent, who will decide whether the applicant will be declared eligible for appointment or employment," the policy says. 
As for the licensure, Ream said that "is the candidate's responsibility."
"We typically do not know how that process is progressing until a candidate has been awarded licensure by the Montana Office of Public Instruction," Ream said.
Get local news delivered to your inbox!
Subscribe to our Daily Headlines newsletter.