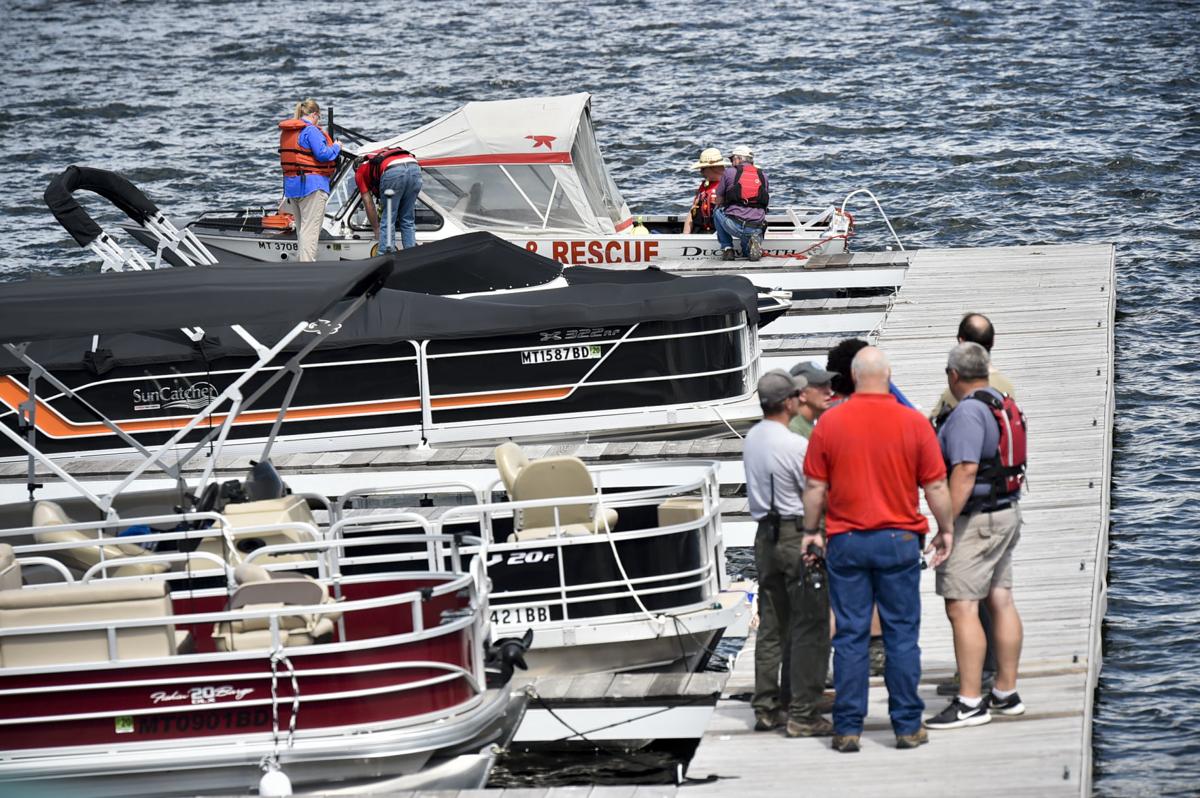 The Lewis and Clark County Sheriff's Office released new information Friday about the June scuba diving death in Canyon Ferry Lake.
The diver, Jesse Hubbell, was filming a promotional video for U.S. Senate candidate John Mues when something went wrong, resulting in Hubbell's drowning death.
Lewis and Clark County Sheriff/Coroner Leo Dutton said on Friday that preliminary findings showed both "equipment issues plus diver inexperience may have been contributing factors in the death of Mr. Hubble."
Dutton said the investigation was not yet complete, as testing of air samples from both divers' tanks was still ongoing. He added that authorities are not at a point in the investigation to be able to say what equipment issues may have contributed to the drowning, but that the boat the film crew rented had no deficiencies. 
The men were filming a video for Mues, a Navy veteran with diving experience who is seeking the Democratic nomination to run against Republican U.S. Sen. Steve Daines in next year's election.
Mues and Hubbell were at the surface in at least 60 feet of water while two other members of the film crew and Mues' wife were in a nearby boat, sheriff's Capt. Kevin Wright said in June. Hubbell went under and Mues attempted unsuccessfully to assist him. Mues was later transported to the hospital with non-life threatening injuries sustained during the rescue attempt. 
Hubbell had some diving experience, but authorities did not know how much at the time.
Hubbell was a freelance producer for 17 years from the Boston area who worked on films, documentaries and political and commercial content, according to his LinkedIn profile.
A former co-worker, Dan Casey, said Hubbell specialized in lighting, was a sound engineer and a solid cameraman. Hubbell had a great sense of humor and was a performer who once starred in a one-man show, he said.
Divers searched Canyon Ferry Lake for two days before finding Hubbell's body on June 19.
Get local news delivered to your inbox!
Subscribe to our Daily Headlines newsletter.