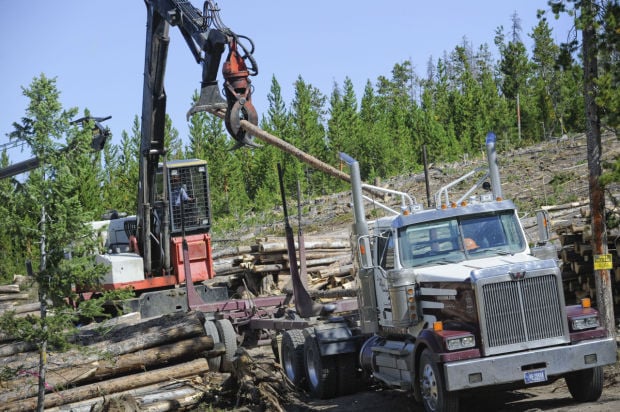 The two environmental groups that challenged the 300 acre Red Mountain Flume Chessman Reservoir timber project in federal court have agreed to dismiss their case.
The action was filed on June 25, and the case was dismissed without prejudice Tuesday. Because the case was dismissed without prejudice, it can be reopened.
The City of Helena asked for the project in June 2009, citing the importance of thinning the timber to protect the watershed and the city's major water supply, Chessman Reservoir.
You have free articles remaining.
The court challenge was brought by Montana Ecosystems Defense Council and the Native Ecosystems Council. The two groups claimed the proposed project threatened protected species and needed a more thorough environmental analysis. The groups also said the chance of wildfire in the area was low.
Environmentalists saw the project as unnecessary clear-cutting. Proponents viewed the project as "restoration."
Montana Attorney General Tim Fox was quoted in a Sept. 30 news release as saying: "The dismissal of this lawsuit is good news for the tens of thousands of Montanans who rely on Helena's fresh water supply. It's also good news for promoting healthy forests in Montana. My office will continue to take an active role in challenging frivolous lawsuits from environmentalists intent upon preventing responsible forest management and job creating resource development in Montana."
An attempt Tuesday afternoon to reach Sara Johnson with the Native Ecosystems Council in Willow Creek by phone was unsuccessful. Steve Kelly with the Montana Ecosystems Defense Council was reached by phone Tuesday but had not had an opportunity to review the dismissal and did not offer a comment.