Empty Stockings: Here is what Helena-area organizations need for the holidays
Intermountain: Meeting mental health needs of Montana children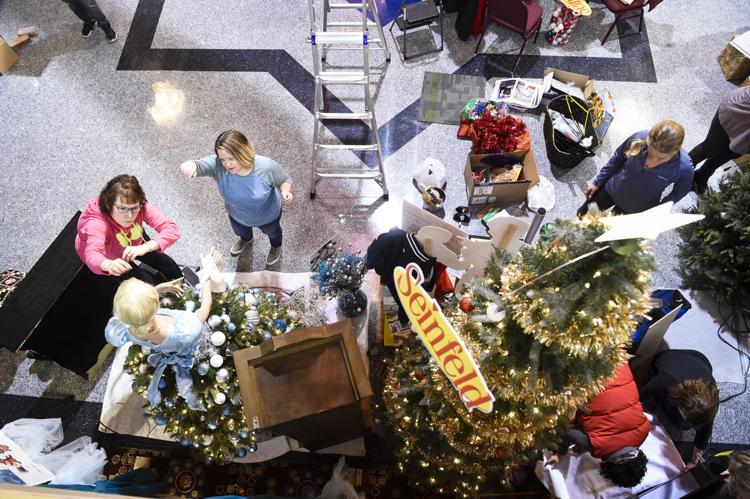 Intermountain is dedicated to helping children, teens and families who struggle with emotional or mental health issues or substance use. We currently have more than 1,200 children and teens daily in our care.
In addition to our flagship Residential program, Intermountain meets children and their families where they live and learn and treats severe emotional disturbance as well as any substance use, psychological and social behavioral issues, family functioning, autism spectrum disorders, occupational therapy and much more. Intermountain has new partnerships with St. Peter's Health and Pureview Health Center to serve children needing both primary and behavior health without the need of a referral or a separate appointment.
Your gift helps to create the caring and comforting environment that children need to heal. You truly are a partner in creating strong and healthy families that contribute to the vibrancy and health of our entire community.
If you are interested in providing special Christmas gifts for children in one of our community or school-based programs or in one of our residential cottages, please contact our Development Office at 406-457-4804.
Visit www.intermountain.org/Getinvolved/waystogive/wishlist to view the entire list of needs for all our programs. Donations may be delivered to the Helena Development Office from 8 a.m. to 5 p.m. Monday through Friday at 500 South Lamborn, Helena, MT 59601. If you prefer to have us do the shopping for you, you can make a cash gift online at Intermountain.org.
If you would like to volunteer your time at Intermountain Festival of Trees, sign up at www.intermountain.org. Thank you for helping bring hope and healing to children and families.
Board games
Coloring books
Markers
Crayons
Colored pencils
Books – reading level K-8
Standing basketball hoop
Lawn games
Giant Jenga game
Sidewalk chalk
Jump ropes
Skip-it
Sleds
Helmets
Nerf guns
Sand therapy sets
Playmobil town sets
Hand puppets
Sand box
Bean bag loungers
Stress balls
OT tools – fidgets, squishy balls
Silly Putty or slime
Weighted blankets
Feelings posters
Emoji pillows
Paint rollers
Large rolls of paper
Bulletin board supplies
Couch covers
Pillows
Lamps
Blender
Food processor
Winter coats
Ski passes
Amazon gift cards
Gift cards – The Painted Pot, Bowling, Cinemark, Broadwater Hot Springs
Pencils
Colored pencils
Pens
Glue sticks
Electric pencil sharpeners
Art supplies – paint and brushes, colored paper, ribbon, etc.
Colored construction paper – 8 x 12"
Water bottles
Dry erase markers
Bean bag chairs
Head phones for iPad or computer – not ear buds
Sensory – hand fidgets, oral sensory chews, Therabands, seat cushions
Tactile sensory ball
Amazon gift cards to purchase curriculum
Board games – Sorry, Monopoly, Kerplunk, etc.
Legos
Doll house and accessories
Chapter books
School supplies
Arts and craft supplies of all kinds
Poster board
Science experiment kits
Yogarilla team activities
Outdoor games
Miniatures for rice tray play
Brain breaks – fidgets, puzzles
Therapeutic posters
Therapeutic books
Weighted blanket
Weighted neck wrap
Headphones
Occupational therapy tools, eg. wiggle stool, seat cushion, squeezie vest, chewies
Pizza party
Healthy, protein-rich classroom snacks
Passes for field trips – Museum of the Rockies, Butte Mining Museum, Exploration Works, Myrna Loy, Grandstreet
Training opportunities for teacher, teacher tech and therapist
Variety of hand puppets
"Inside Out" themed toys and plush
Coloring books
Crayons, colored pencils, or markers
Playing cards
Paper shredder
Play-Doh and Play-Doh toys
Small toys for sand tray
Hula hoops
Finger paint
Canvases
Puzzles for children 6-14 years
Hand puppets
Folkmanis blue three headed dragon stuffed plush
Foldable teepee or tent
Magna-Tiles
K'Nex
I Spy books
Angel Fund: Giving students the supplies the need to succeed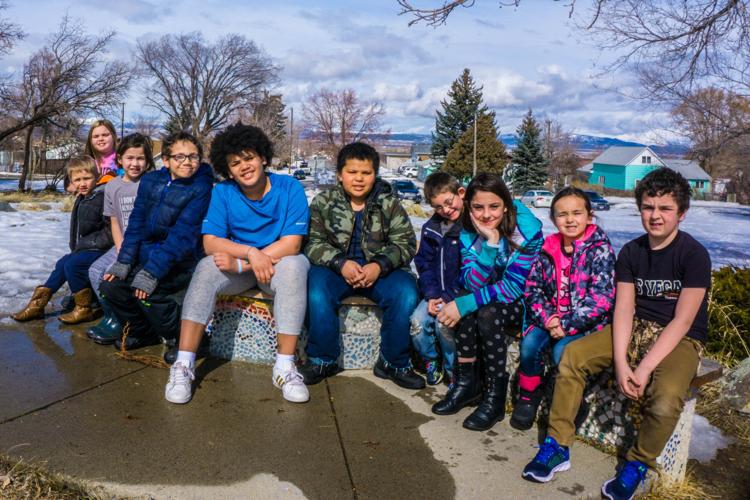 Angel Fund is a nonprofit organization helping school children in all Helena Public Schools with school clothes, shoes, winter outerwear, school supplies, backpacks, classroom supplies and other varied items necessary to be successful in school.
Angel Fund coordinates "Stuff the Bus" each summer, asking local churches and businesses to donate school supplies for students in Helena and the surrounding school districts in need. We also award Montana post-secondary scholarships to deserving graduates each spring at Capital High School, Helena High School, Project for Alternative Learning and Access to Success based on financial need, academic success and a commitment to "pay it forward" to another child in the future. We help about 800 students each fall with school clothes and shoes and reach more than 1,300 students needing school supplies from "Stuff the Bus."
Additionally, "Running for Montana's Future" program purchases proper athletic shoes for students in our Helena Public Schools and delivered by School Resource Officers. This great program is partnered with the Helena Police Department, Attorney General and Angel Fund promoting healthy physical activity for our kids.
Center for Mental Health: Caring for adults in mental health group homes
The Center for Mental Health serves 13 clients in adult mental health group homes. These individuals would greatly benefit from gift cards to the following locations: hair salons, large box stores, movie certificates, fast food gift certificates, and any others you feel would be applicable.
Also welcome are personal hygiene products and any special treats that they cannot often afford or purchase for themselves. Please bring any gift donations to 900 North Jackson (Center for Mental Health) attention: Colleen Kochivar-Baker.
Florence Crittenton: Engaging and empowering young families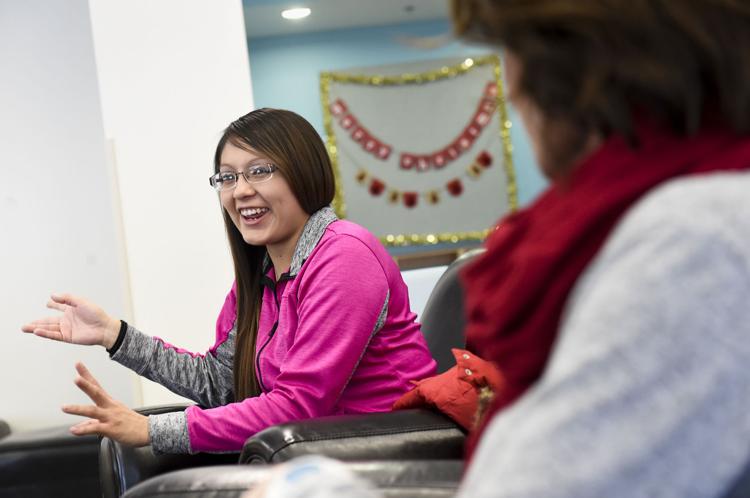 Imagine for a moment a mother or father struggling with addiction, but too afraid to ask for help for fear of losing their precious baby girl. Or parents that desperately need to get to school and work if they could just find good childcare for their toddler. Imagine on this cold winter day a young mother sleeping in her car with her 6-month-old son. What do each of these families have in common? With support and care they can and will become flourishing members of our community.
Florence Crittenton provides a wide array of services that strengthen families and build a stronger community. We do this through residential, outpatient, and community-based early childhood programs. At the core of Florence Crittenton is the belief that understanding the strong role a person's past plays in their present and future is the key to helping families heal, grow and thrive. We focus on the strengths of our families to start the healing and education process, asking "what's right with you," instead of "what's wrong with you." Florence Crittenton also believes that real change comes for families when you can work with the entire family, not just a parent or a child. No different than allowing a patient with a physical illness to be surrounded by family and friends for recovery, we believe those facing mental health and substance use challenges should be able to heal surrounded by their support system and their children.
Over the past year we have expanded our programs to ensure we are able to tackle the most critical issues facing families in Montana in the most holistic manner. Our programs and services include substance use recovery services for families, housing and support for homeless youth and their children, home visiting programs, and high-quality childcare and preschool services. With these additional services, and the continued support of this community, we will continue to provide the highest quality of care to our most at-risk families.
The holidays can be an especially difficult time for families that are struggling with multiple challenges and often a past filled with trauma. Your monetary support and in-kind donation of items on this wish list allow us to provide a loving environment, basic necessities, and services that can make lasting change for these families. You are giving these families the opportunity to get the help they need to heal, create new traditions, and make the best life possible for their children; and that translates to a healthier community for all of us. Your compassion in action is changing the future!
Monetary Donations: These donations are imperative to the operation of our high quality services for families. Monetary donations allow for appropriate staffing levels, providing necessities and access to medical care, continual training for staff, timely maintenance of facilities, support to help children stay with their parents in a safe and loving environment, access to education support, and ongoing growth and development of our programs. Your monetary gifts offer the transformational support these families so desperately need and deserve.
NEW bath towels, washcloths, and shower curtains
NEW hair brushes
NEW nursing bras/tanks, sports bras, leggings, underwear and socks
Winter clothing for infants, toddlers, and adults
Drinking glasses (short ones)
Pots and pans
Alarm clocks
Night lights
Or look for one of our Giving Trees around town for specific items for current clients
Gift cards can be very useful to purchase gas, emergency clothing, groceries, over the counter medications, and other necessities as needed by our young families. Gift cards can also be used to print baby pictures, or for incentives and small gifts for clients on special occasions. Stores frequented are Walmart, Target, ShopKo, TJ Maxx, Hobby Lobby and Costco.
Items we cannot accept due to licensing regulations:
Car seats, bassinets, baby swings
Bumpers for cribs
Used stuffed animals
Strollers, bouncers and cribs manufactured more than two years ago (before 11/2016)
Crochet or knit blankets
For safety reasons, we must unwrap all gifts that arrive wrapped. Please do not wrap your gifts. Our staff and volunteers will wrap all donated presents before the holiday.
Donated items can be dropped off at the north entrance of the Home: 901 N. Harris St, Monday through Friday from 9 a.m. to 5 p.m.
Helena Community Gardens: Increasing access to healthy, affordable food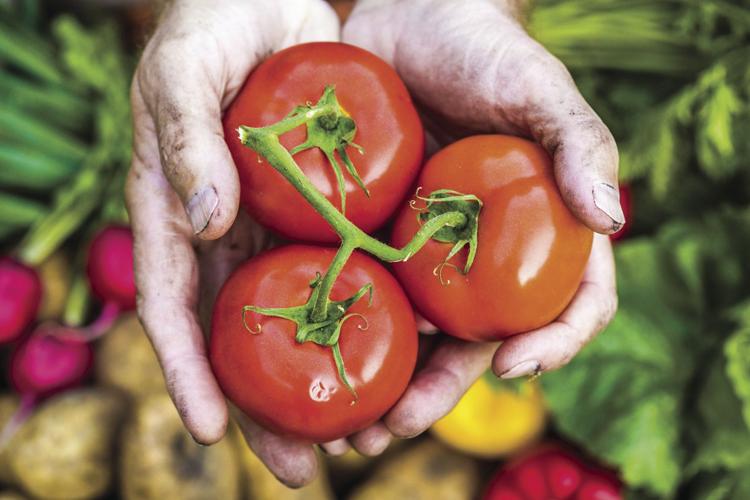 Helena Community Gardens builds gardens, provides the tools and the knowledge to grow food, and increases access to healthy and affordable food. All the gardens are grown organically; we support and assist gardeners in growing productive gardens using organic methods. This includes providing workshops and mentoring opportunities. Each year more than 200 gardeners in eight community gardens produce food for themselves and for Helena Food Share, the local organization that addresses food insecurity.
HCG also provides several annual workshops and gatherings on gardening, composting, and food preservation in order to increase sustainability, production, and yield for our gardeners and other community members.
In 2018, more than 5,000 pounds of organically grown produce was donated to Helena Food Share.
Volunteers to help plant and harvest our Food Share Plots
Water timers
Two picnic tables
Two benches
Vegetable plants (in the spring)
The Friendship Center: Supporting victims of domestic and sexual violence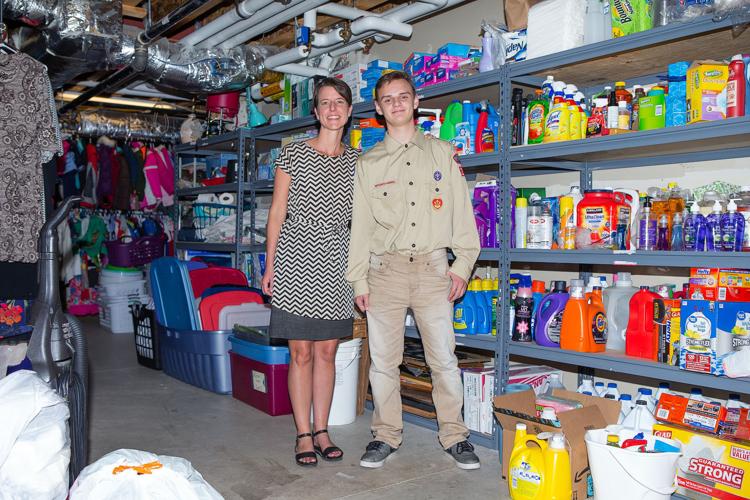 The Friendship Center provides safe shelter and a broad range of support services to victims of domestic and sexual violence and their families. All of our services are free, confidential and available 24 hours a day, seven days a week. This year, we are on track to serve more than 500 unique and known individuals at TFC, and many more through our anonymous hotline. In the past six months alone, the center has provided 3,090 nights of safe shelter to men, women and children who are fleeing violence. Forced to leave precious personal items, household goods and essentials behind, victims of abuse often come to the Friendship Center with literally nothing but the clothes they are wearing.
We work with people who come to us in a time of great need. In the past 6 months, our small but mighty team of staff have spent more than 2,000 hours providing a multitude of free and confidential services including group therapy, in-person crisis counseling and safety planning, assistance with Orders of Protection and court accompaniments, and accompanying victims of domestic and sexual violence to medical exams.
Here at The Friendship Center, we do everything we can to help clients be safe, strong and independent, but it depends on community support to help provide many of the day-to-day necessities that families need.
Many of the women living in our shelter are job hunting, have numerous appointments, children to take to school, and need to travel to and from other community resources. Gift cards for fuel are always needed, and would be very much appreciated. As we are helping struggling families with items that cannot be purchased with public assistance, we always need toilet tissue, Kleenex, paper towels, laundry baskets, laundry soap and dryer sheets, feminine hygiene products, baby diapers and wipes, baby formula, dish soap, trash bags of all sizes, and cleaning supplies. We are also currently in need of winter boots for adults and children.
Due to their financial circumstances, our families have very few opportunities to have fun together. We are always able to use movie passes and gift certificates for local restaurants for family outings. The Friendship Center staff and the families we serve are all deeply grateful for your generosity and kindness!
For more information about The Friendship Center, and how you can make a difference in the lives of families suffering the impact of domestic and sexual abuse, please visit our website at www.thefriendshipcenter.org.
Gift cards for gas, movies, and local restaurants
New bed pillows and bed linens
Toilet tissue
Kleenex
Paper towels
Baby diapers and wipes
Baby formula
Laundry baskets, laundry soap, and dryer sheets
Personal hygiene products
Adult and children winter boots
Dish soap, trash bags, and cleaning supplies
Pots, pans, dishes
Bath and kitchen towels
Montana Learning Center: Engaging students in creative activities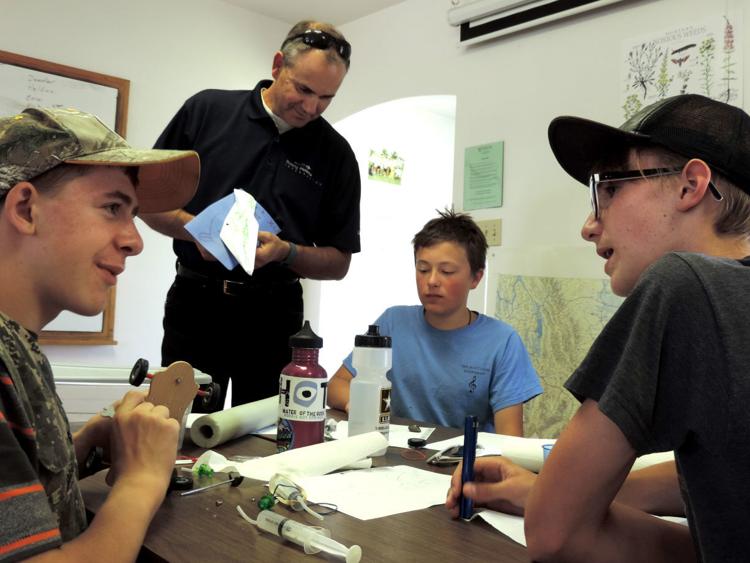 This summer, the Montana Learning Center was again filled with energetic, curious and excited children. Knowledgeable instructors engaged 265 students in creative and educational activities. Kids experienced both Montana Learning Center Science Technology Engineering Arts and Math (STEAM) and NASA camps. This was the first year for Expedition Yellowstone. It gives campers a unique understanding of the Yellowstone National Park ecosystem and geologic features.
The unique lakeside environment of the Montana Learning Center is a great location for most learning activities. However, many immersion experiences take place away from camp. Field trips to mine for crystals or to hike to a limestone canyon near Canyon Ferry loaded with fossils require reliable transportation.
Traveling with our students takes them to more than a place. It transports them to a new way of thinking. It gives them a chance to walk in the footsteps of Lewis and Clark or to tour an aerospace facility.
Your past support and involvement is much appreciated. Your help is needed now to cover the cost of two new vans. The approach that's been taken for many years—repairing aging vehicles—is no longer practical. Dependable transportation is most important for our youngest campers from first through third grades. Getting these kids to camp requires four trips a day for five weeks from Helena to the Canyon Ferry Lake campus.
Please make a contribution today at our website, www.montanalearning.org. Your support gives our campers memories to cherish the rest of their lives.
Xpress Singers: Entertaining Helena for 45 years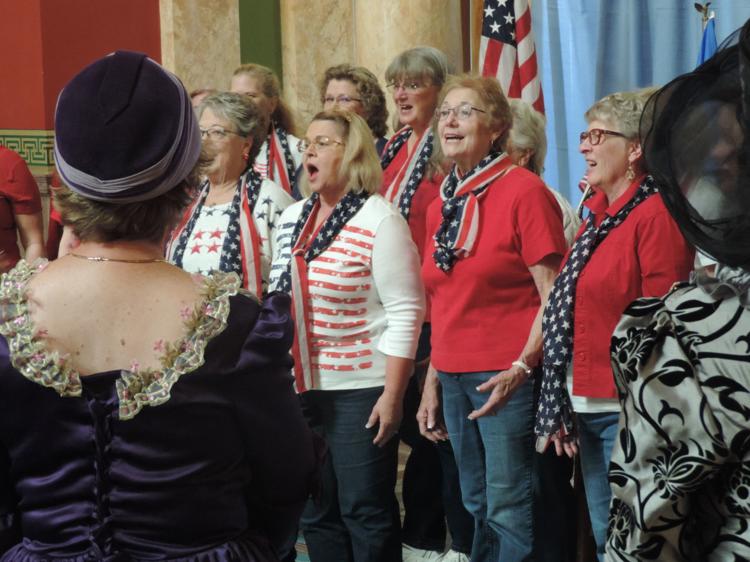 Helena's Xpress Singers, a member chorus of Sweet Adelines International, has been entertaining around our Capital City for almost 45 years for non-profit events, at nursing homes and retirement homes, for conventions and parties. The 32-member women's chorus represents Helena at Sweet Adeline regional competition each year, and also produces the popular Xpress Talent Search, a singing contest for young people age 15-21 with the winner receiving a $1,000 cash prize.
During the Christmas season, the four-part harmony a cappella group invites local women to rehearse and perform with the Xpress Singers as part of its Christmas Chorus. A Children's Chorus is also organized during the holidays. The Xpress Singers with Christmas Chorus guests, and the Children's Chorus, will perform at a Christmas show 3 p.m. Dec. 15 at St. Paul's Methodist Church.
The Christmas show is free to the public. To help defray expenses associated with this show, Xpress Singers' supporters can donate while visiting HelenaXpressSingers.org – or, they can mail a check to P.O. Box 6664, Helena, MT 59604.
Family Promise of Greater Helena: Providing a safe alternative for families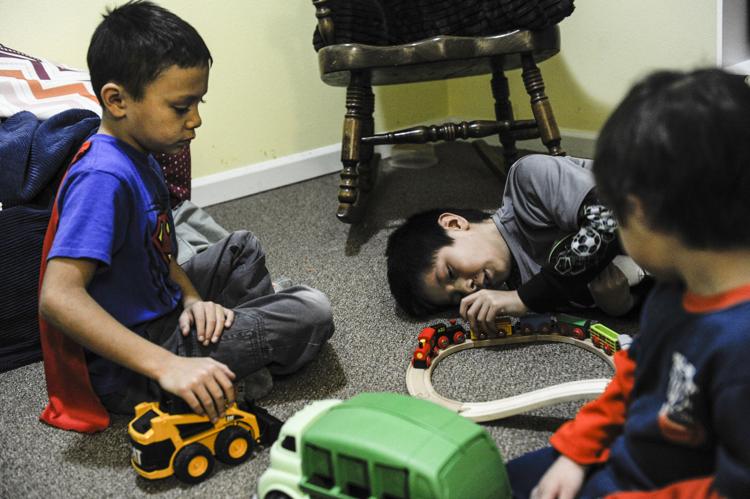 Loss of employment, devastating illness, natural disaster — any number of circumstances can overtake a family, leaving them without appropriate, healthy housing. Family Promise of Greater Helena offers an alternative that allows a family get the help they need to move forward. Our community partners are local houses of worship that open their doors to provide a comfortable, safe space to sleep with privacy and a healthy meal so that families can stay together. Each morning, our guests return to our Day Center where families get ready for work or school, prepare meals, do laundry, use the internet or work with Family Promise staff.
Each family prepares their own plan and sets their own weekly goals to reach sustainable independence. Most families are able to obtain and sustain housing in just eight to 12 weeks. We are part of a community of people — including almost 1,000 volunteers — who bring together the resources and connections to provide each family with a pathway to healthy housing and a better life.
Family Promise of Greater Helena first began serving families in May of 2011. The program is based on a 30-year-old model first created in response to situational homelessness. Family Promise is now a network of almost 240 affiliates across the country including those in Billings, Bozeman, Great Falls, Missoula and Helena.
To learn more or to refer a family, call us a 406-465-9467. The administrative office is open 9 a.m. to 5 p.m. Monday-Friday. The address is P.O. Box 939, Helena, MT.
Items to help fill our Empty Stockings:
Playmat for our nursery
4.4 cu. (dorm size) refrigerator
Basketball
$25 gift cards at grocery stores or at Wal-Mart, Target or Shopko
Keurig and K cups
Crock pot and liners
Measuring cups and spoons
Small food storage containers with lids
Kids movies/family movies
Cake pan
Cookie sheet
Spice rack
Book shelves for children's books
New stools for counter seating
Good Samaritan ministries and the Cathedral of St. Helena: Bringing Christmas cheer to Helena-area children

The Good Samaritan ministries and the Cathedral of St. Helena have been teaming up for more than 15 years to provide Christmas cheer to more than 350 children in our Helena area. Please help us bring the miracle of Christmas to children infant to age 15. We are collecting new, unwrapped toys at the Cathedral of St Helena (530 N. Ewing) until Dec. 12.
If you are in need of assistance this Christmas season, come to the Good Samaritan Store to register for toys. Applications are being taken now until Dec. 12, Monday-Friday, 9 a.m.-3 p.m. We welcome anyone who may need supplemental toy assistance for their children this Christmas season.
Montana Living History Program: Celebrating our Western heritage through re-enactment and preservation
The Montana Living History Program is a nonprofit organization founded in 2005. Our mission is to perpetuate the historic skills of our frontier past and to teach, through re-enactment and preservation, an understanding of our rich, Western heritage.
Our vision is a community that embraces its historic past as part of its future plans. Our group is an organization of volunteers, dedicated to re-creating the days of old west Montana for the education and enrichment of all. Volunteers are the heart of our program and many of them are skilled and experienced artisan, re-enactors, equestrians, historians and preservationists.
A Christmas donation of a gift card for food, lodging or fuel would greatly help our volunteers' ability to travel and provide living history exhibitions throughout Montana. Currently, our volunteers pay for their traveling expenses out of their own pockets, and any assistance in off-setting their costs would be extremely appreciated.
Foundation For Animals: Promoting the welfare of animals
The Foundation For Animals (FFA) has been helping people and pets, as well as wildlife, for nearly 30 years. Our mission is to assist well-managed projects that promote animal welfare, prevent animal suffering, and provide needed improvements for animals, both domestic and wild.
Donations to FFA's domestic animal program help low-income pet owners with emergency veterinary expenses. FFA also contributes to an annual spay/neuter clinic through SPAY Montana that is free to the neediest pet owners.
Donations to the Foundation may also be designated to the care of orphaned and injured wildlife. We are a fundraising partner for the Montana Fish, Wildlife & Parks wildlife center, Montana WILD, adjacent to Spring Meadow Lake State Park. The most recent fundraising project at the wildlife center was for a raptor flight barn that provides indoor flight exercise for injured raptors. A video of an eagle release and a much-viewed clip of bear cubs enjoying their outdoor jungle gyms can be viewed on the Foundation For Animals website at www.foundationforanimals.org.
Over the years, FFA has formed several long-time partnerships. Along with the Helena National Forest, Montana Discovery Foundation and Fish, Wildlife & Parks, FFA has been an annual sponsor of the "Adopt-A-Species" conservation studies program in Helena area elementary schools. FFA's Small Grant program awards grants to many established and new animal organizations in the Helena community. From providing funding for veterinary assistance, needed equipment, shelter or feed, FFA is dedicated to assisting organizations and programs that benefit animals. To receive the Foundation's annual report newsletter, email mkfa@mt.net. Donations are welcome through PayPal or may be mailed to The Foundation For Animals, PO Box 389, Helena, MT 59624.
Rocky Mountain Development Council: Helping the vulnerable in our community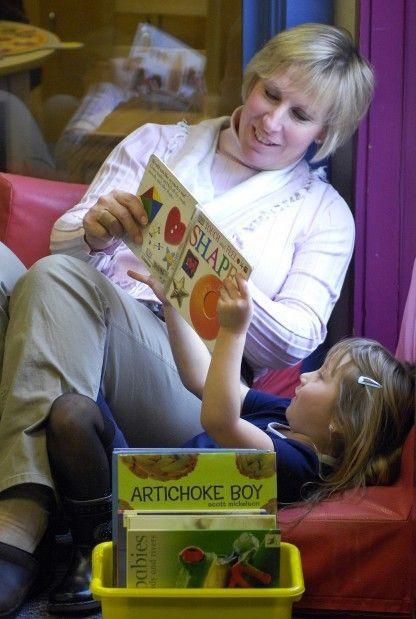 Rocky Mountain Development Council is the community resource for vulnerable families and individuals in the tri-county area. For more than 50 years, Rocky has provided compassion, food, shelter, early childhood education, and a warm place to land for those in our community who need it most. We help children and their families in their early educational years, and seniors in their most challenging years. We offer safe, warm homes.
Families come to Rocky for a variety of needs, knowing they'll receive kindness and compassion in return from our staff members. Families with children seeking childcare and early childhood education come to our Rocky Mountain Preschool Center and Head Start program. Families and seniors seeking housing can apply for any of our seven affordable housing properties or attend our Homebuyer Education Class. Seniors looking for help with Medicare and aging resources can drop by our Area IV Agency on Aging office. Families looking for aid with their heating bills and staying warm in the winter can call upon our Energy Services programs. Retired adults looking for volunteer opportunities can apply for any of our three Senior Corps programs. Seniors looking for assistance with food and reducing their isolation can receive daily meals through our Meals on Wheels program and participate at our Senior Center by attending lunch and coordinated activities.
As a member of our community, you can understand how important Rocky's programs are. You realize that when people feel like they are supported and part of the community, their lives change for the better – forever. Together we can be an extended family to those living in uncertainty this holiday season. But we can only do it with your support.
Waterproof mittens (Children size)
Sweatpants (Children size 4, 5, 6)
Snow Boots (Children size 10, 11, 12)
Snow Pants (Children size 3, 4, 5, 6)
Space Heaters
Blankets
"Great Stuff" Foam Spray
Door Seal Kits
Walmart gift cards
Gas gift cards
Grocery store gift cards
Snow cleats (Varying sizes)
Personal care items
Notecards and stamps
Candy and small trinkets to hand out with our Meals on Wheels deliveries
Please lend a helping hand to our Rocky families and share your generosity this holiday season. You may drop off donations at our reception office at the Neighborhood Center, located at 200 South Cruse Ave. in Helena, between 8 a.m. and 5 p.m. Monday through Friday. Please contact us at 406-447-1680 with questions or to learn more about how you can help this holiday season.
Pad for Paws Foundation: Keeping pets and their people together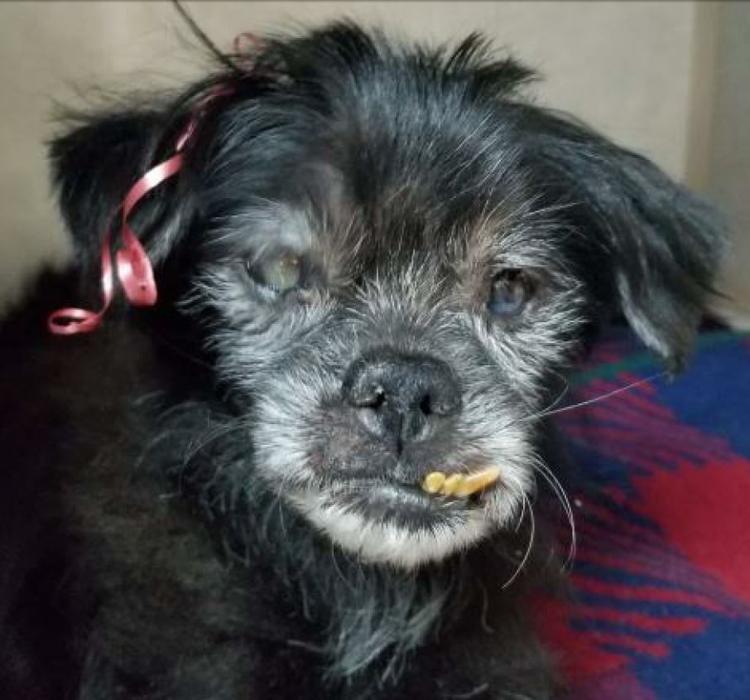 The Pad for Paws Foundation is an all-volunteer organization whose mission is "keeping pets and their people together."
We provide pet food, pet supplies, and helps pay for emergency veterinary care to ease pet suffering.
We help low-income pet owners temporarily struggling to feed their beloved pets, senior citizens, military veterans, physically and mentally challenged individuals, and those with service and therapy animals.
By providing pet food to the families, it frees up their finances to pay their rent, utilities, car gas, and the other costs of daily living.
We need any brand of dry dog and cat food (mostly cat) and dog treats, which can be dropped off at our donation bins at Petco and Albertsons on North Montana. Cash donations are also welcome and can be mailed to P.O. Box 287, Helena, MT 59624.
West Mont: Empowering Montanans with disabilities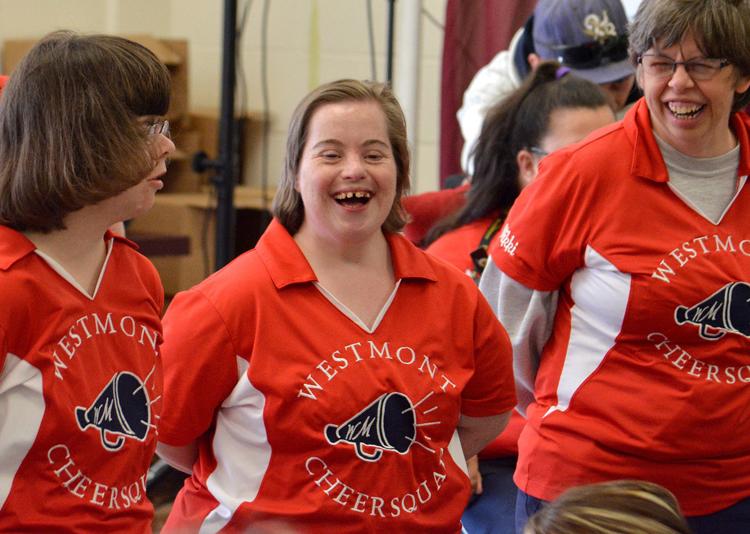 Since 1973, West Mont has been caring for Montanans. We provide services and create opportunities that empower people with disabilities. We currently operate 13 safe, comfortable group homes and four vocational centers in Helena. We offer meaningful and fulfilling employment that provides our clients with a sense of accomplishment and gives them the opportunity to earn a paycheck. Additional services include nursing care, respite and recreational/social activities.
All West Mont residents are low-income and many have no family, or no family living nearby. Continued budget constraints make it difficult to do extra things. Items on our clients' "wish list" include the following:
Warm gloves and hats
Men's and women's socks
Men's T-shirts sizes medium to extra-large
Men's sweat pants in sizes medium - extra-large
Women's sweat pants in sizes medium - extra-large
Men's and women's sweat shirts size medium to extra-large
Arts and crafts supplies
Large piece puzzles and playing cards
Blank greeting cards and scrapbooking supplies
Music CDs and DVD movies
Toothpaste
Denture cleanser
Fragrance-free shampoo and conditioner
Unscented deodorant/antiperspirant
Cetaphil cleanser and lotion
Unscented men's and women's body wash
Shaving cream
Poster frames
Twin bed sheet sets
Heavy-duty blankets
Poster frames
Movie passes
Coffee gift cards
Haircut gift certificates
Gifts may be dropped off at West Mont's main office located at 2708 Bozeman Ave., or to arrange for pick-up of your donation, please contact us at 406-447-3100. Thank you for your help in making this year's holiday even more special for our clients.
Helena Education Foundation: Building great schools and a great community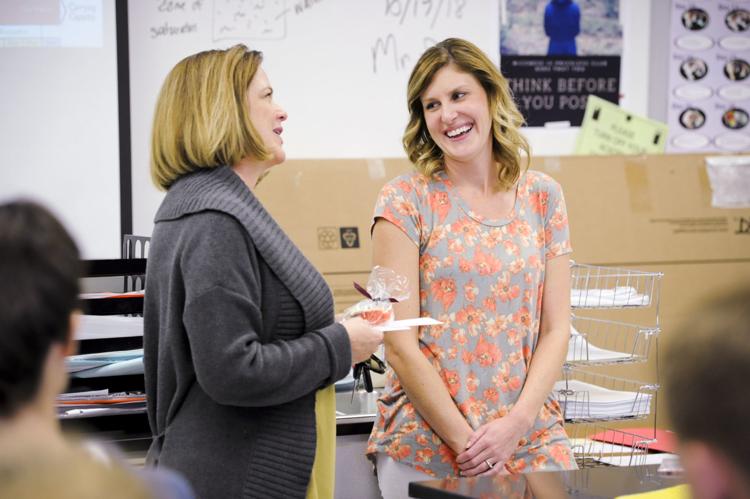 The Helena community is building three new schools that will allow students to grow and learn in bright and creative environments. All K-8 schools are also receiving the latest in safety and security technology, including secured entrances – a sign of changing times, innovation and positive growth for our schools and our Helena community.
The Helena Education Foundation is building and growing, too. Last year, we delivered books to first graders through Fabulous Firsts, and increased the amount teachers may request in innovative Great Ideas Grants by an average of 66 percent to accommodate rising costs and larger projects. We cultivated youth leadership through Vigilante Academy and hosted Issues Institutes (Cracked Not Broken and Chasing the Dragon) to address suicide and opioid addiction in Helena youth.
We continue to help attract and honor top-notch educators through morale boosting and inspiring Celebration of Excellence and Let's Talk About Great Teachers; and bring people together to learn, share ideas and solve problems through Great Conversations and Trading Places. We also encourage future artists and writers through "Pen & Ink Magazine" and the Harrison Writing Awards.
With your help, we can act on unexpected crises such as helping to ease the transition of Rossiter teachers and students to Carroll College when their school closed due to flooding.
Helena is growing and prospering because of the quality of our schools. We are building bright futures for our students and a healthy, safe and vibrant community, but we need your financial help. With your funds, we will buy books for first graders to build a foundation for academic success through reading, provide tools, equipment and other resources for innovative classroom projects, encourage and support young writers, artists and leaders, continue to provide stimulating conversation and life-long learning for adults and continue to do our part to attract and support the best and brightest educators in Montana - vital to the success of our students.
Our request is a simple one: Please consider making a year-end donation at Helena Education Foundation/P.O. Box 792/Helena MT 59624 or safely online at hefmt.org/donate. We all want the best for our students, our schools and our Helena community. Please donate today and help us build bright futures for us all.
Girls Thrive: Empowering girls through sports and activities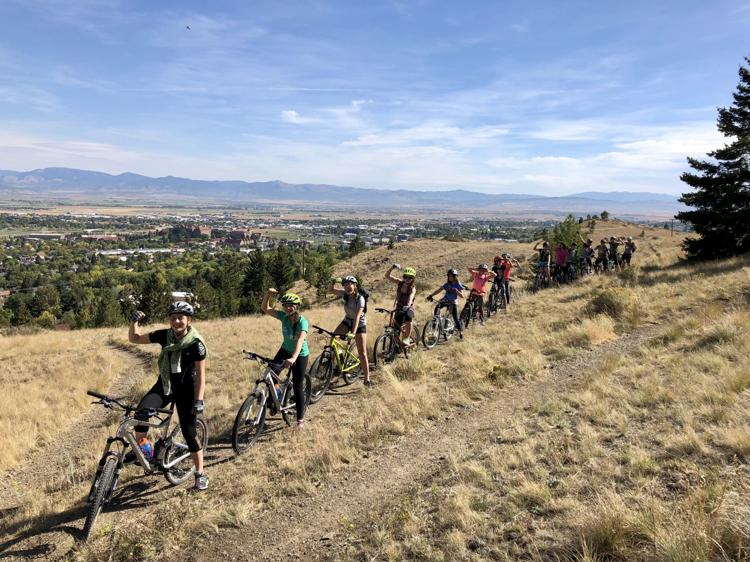 Girls Thrive is a Helena-based, volunteer-operated, nonprofit organization that is dedicated to encouraging girls to thrive. We are on a mission to inspire girls to empower themselves through a variety of sports and educational activities designed to improve self-confidence, self-esteem and positive body image.
GT currently offers three sessions throughout the year to girls between the ages of 10-18; eight-week sessions in the fall and spring and a four-week session in the winter. Core sports in the fall and spring are mountain biking and running, and a cross-training day is provided for girls to experience a variety of other activities such as, yoga, swimming and rock climbing. A mission-focused educational activity is also planned for each day ranging from a plethora of topics including, but not limited to: body image, leadership, communication, resilience, diabetes prevention, tobacco prevention, respect, and active listening.
Research demonstrates that by age 14, girls drop out of sports at two times the rate of boys for reasons including: lack of access, changing bodies, and lack of positive role models. Additionally, 70 percent of girls nationally believe they are not good enough or do not measure up in some way, including their appearance, academics and relationships with family and friends. GT bridges that gap for a diverse array of girls with varying abilities and encourages them to stay active, despite the many challenges encountered that steer them away from sports.
This giving season, give the gift of self-empowerment and confidence to many Helena-area girls through a tax-deductible, year-end gift to GT. As a 100 percent volunteer-operated organization, all donations directly benefit the girls. This year, GT positively impacted the lives of 41 girls and Fall Session registration sold out in less than 72 hours. The need for this program is evident and monetary donations put toward scholarships ($100 per girl) to ensure program participation for girls in need, as well as curriculum and equipment needs, are ever growing. With your help, we can inspire more girls to empower themselves for brighter and stronger futures. Thank you for helping our girls to Thrive.
The Shop University: Providing English as a Second Language instruction to adults
The Shop University is located in downtown Helena, and is dedicated to providing English as a Second Language instruction to adults to improve the communication, career and citizenship goals of our community. The Shop University has been operating for more than five years and during that time has helped more than 80 students from 37 different countries reach their English goals.
Our classroom is open to all first languages and ability levels and focuses on teaching English through interactive, relevant topics utilizing the skills of speaking, reading, listening, and writing taught by an accredited, experienced teacher in a whole group classroom setting. Classes run Monday through Thursday for two hour sessions and Wednesday evenings.
Student testimonials are available on request.
Volunteer to plow our small parking lot during the winter.
Volunteer to help build us a website for online courses.
Volunteer to help with Facebook, email, and social media marketing
Monetary donations for utilities and rent
School supplies such as notebooks, dry erase markers, paper clips, printer ink, printer paper
A full size copier
Monetary donations to help pay for curriculum subscriptions.
Monthly or quarterly ad to run in the newspaper or parent magazine
Monetary donations to update technology
People to spread the word about our organization
Shodair Children's Hospital: Serving Montana's youngest citizens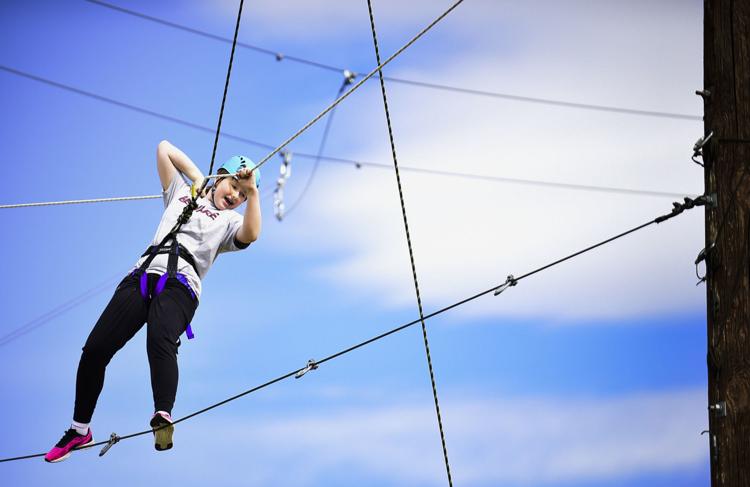 Shodair Children's Hospital helps Montana's youngest citizens and their families become healthier through psychiatric care and genetic testing.
Nov. 27 kicks off the 2018 Vote for Miracles promotion. In Montana, with the simple click of a mouse, you can help Shodair get the most votes and the prize of $50,000.
Every day through Dec. 18, please log on to voteformiracles.og and select Shodair and, thanks to America's credit unions, help Montana's Children's Miracle Network Hospital land in the top five.
The hospital with the most votes will win $50,000. Second through fifth place will receive $20,000, $15,000, $10,000 and $5,000, respectively. When a vote is cast, voters have the option to choose their credit union.
This year, the organization needs: 
PJ bottoms (Medium, Large, X-Large and XX-Large)
Socks
Slippers (mens and women's sizes 5 to 11)
Puzzles
Board games
Legos
Books
Lip balm
Snow Pants (small, medium and large; mens and womens)
Soccer balls
Volleyballs
Basketballs
Gardening gloves
The unwrapped items can be dropped off at 2755 Colonial Drive. Please fill out our donation form. For information, call 406-444-7561.
Helena Youth Homes: Helping children and families have a sense of belonging
Helena Youth Homes serves more than 100 teens every year through our shelter, the Margaret Stuart Youth Home, and our therapeutic group home, the Jan Shaw Home for Girls. We also serve more than 100 children and family members through our Dan Fox Family Care Program, which provides family support services, including outpatient therapy, foster care and adoption services.
Since so many teenagers reside with us, we occasionally need to replace worn items. We always have a need for (and would greatly appreciate): new bathroom items, including towels and washcloths, toiletries, bath mats and cleaning supplies; new kitchen items, including large nonstick skillets, utensils and silverware, Tupperware, and pots and pans; and new twin-size bedding sets (sheets and blankets) and pillows. Art supplies, puzzles and games are always welcome.
Our kitchen table at the Jan Shaw Home for Girls has seen better days. We are seeking a sturdy replacement, which will comfortably seat eight. Also, the washer and dryer at JSHG are on their last legs and will need to be replaced.
In order to create a special holiday for our youth in group homes and foster care, we ask that they each fill out a wish list, consisting of a few items under $40. It is our sincere hope that the community of Helena will assist in fulfilling these wish lists.
For more information on fulfilling a child's wish list, or to donate an item requested by our group homes, please contact Colleen Rivers, Development Coordinator, at 406-449-3038 or crivers@youthhomesmt.org. We are grateful for your support. Together, we fulfill our mission "to help every youth feel safe, have a sense of belonging and find a place to call home." Thank you, Helena.
Montana School for the Deaf & Blind: Helping students with vision or hearing impairment
As an outreach consultant for the Montana School for the Deaf & Blind we serve families and schools with students that are deaf, hard of hearing, blind as well as deaf/blind.
Outreach serves children from birth through the age of 21. If you can help with any of the following items, you will help us build our resource bank in aiding language and speech development, concept building, keeping our hearing aids working, teaching our students and families sign language, demonstrating role playing, practicing communicating as well as just having fun. Donations may be dropped off at the Independent Record.
Hearing aid batteries (size 13 orange) or (size 10 brown)
Books: baby, beginner reads, elementary; your favorite childhood book will pass your love of reading on to a new generation.
Toy sets: Fisher Price barn and animals, plane and people, school bus, etc. These are used for role playing and building language. Murdochs and Costco have off name brands available in store.
Balls, all sizes and colors. Used to teach size, color, distance and comparison.
PVC pipe and connectors: A deaf/blind student enjoys taking things apart and putting them back together.
Signing Time DVDs - When families learn sign language it is wonderful if we can leave a DVD at their home to practice, signingtime.com.
Puzzles, preschool wooden puzzles – 35-70 piece puzzles and 500 piece puzzles for our cottage students to work on together.
Lego sets - large Legos for younger students to manipulate and build fine motor control as well as Lego sets for older students to challenge themselves.
Dressing doll, practice buttoning, snaps, zippers and tying shoes.
Toys that light up and have sounds -focus on eye contact and sound location.
New, fun twin-size sheets for our cottage students, young girls and boys through high school students.
Helena Food Share: Replacing hunger with hope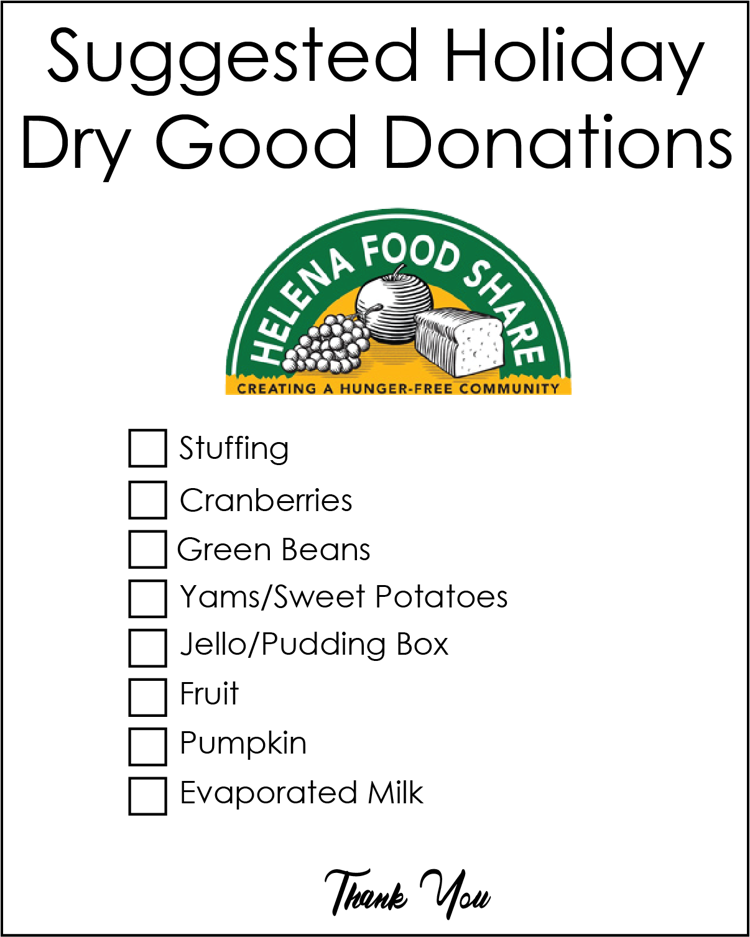 Families come to Helena Food Share because they are facing difficult times. They need help while they experience difficulty paying medical bills, struggling with a disability, finding their way through a layoff, or they're simply doing their best to make ends meet with a low- or fixed-income. No matter the situation, you can make sure everyone in our community has access to food when they need it.
We believe that by sharing food, we share hope.
Items you can share with a neighbor in need this holiday season:
Stuffing
Cranberries
Green beans
Yams/sweet potatoes
Jello/pudding box
Fruit
Pumpkin
Evaporated milk
Food donations can be dropped off at our pantry Tuesday-Friday, 8 a.m.to 4 p.m. at 1616 Lewis Street.
Or, you can make a monetary donation. We can stretch your dollar further.
Donate securely online at HelenaFoodShare.org or mail donations to Helena Food Share, P.O. Box 943, Helena, MT 59624.
This holiday season, let's replace hunger with hope.
Alternative Energy Resources Organization: Creating a more sustainable future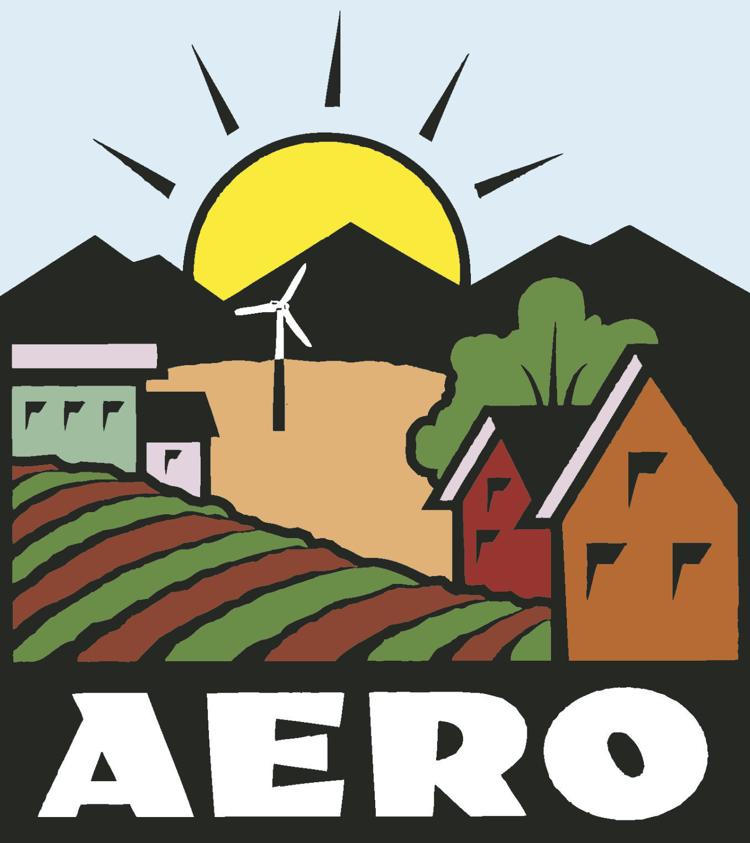 AERO — Alternative Energy Resources Organization — is a nonprofit membership organization in Helena that focuses on proactive work in renewable energy, sustainable agriculture, local food systems, and resource conservation. Organized in 1974, AERO has a long legacy of helping communities and individuals become agents for change through grassroots, member-driven initiatives that build knowledge and skills to shape resilient communities and a more sustainable future.
This holiday season, AERO is asking for help to raise $1,600 to pay for basic office upgrades. As a small non-profit operating on a shoestring budget, a more functional office setting will allow us to better serve Montana — and the planet — in pursuit of our vision.
Helena Area Friends of Pets: Helping to stop pet overpopulation since 2004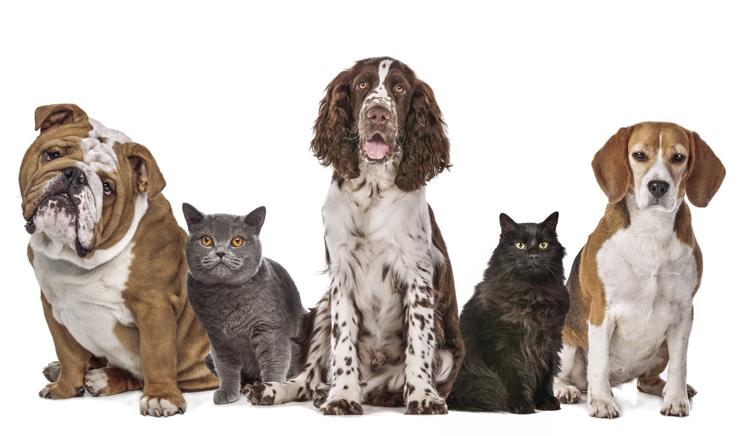 The Helena Area Friends of Pets sponsors spay and neuter surgeries for the pets of low-income residents right here in Lewis and Clark County.
Our goal is to help eliminate pet overpopulation and unwanted litters of kittens and puppies.
We are 100 percent volunteer with no paid staff, so all donations go toward our mission of spaying and neutering the pets of our low-income residents.
Donations can be mailed to: 2030 Cromwell Dixon Lane - Suite F - PMB 179 - Helena, MT 59601.