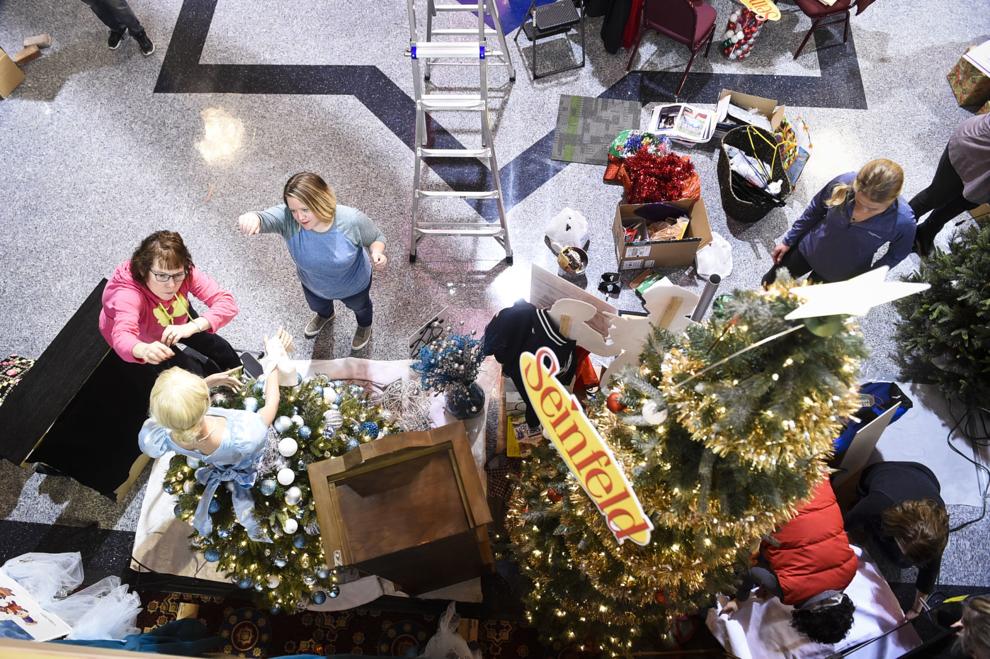 Intermountain is dedicated to helping children, teens and families who struggle with emotional or mental health issues or substance use. We currently have more than 1,200 children and teens daily in our care.
In addition to our flagship Residential program, Intermountain meets children and their families where they live and learn and treats severe emotional disturbance as well as any substance use, psychological and social behavioral issues, family functioning, autism spectrum disorders, occupational therapy and much more. Intermountain has new partnerships with St. Peter's Health and Pureview Health Center to serve children needing both primary and behavior health without the need of a referral or a separate appointment.
Your gift helps to create the caring and comforting environment that children need to heal. You truly are a partner in creating strong and healthy families that contribute to the vibrancy and health of our entire community.
If you are interested in providing special Christmas gifts for children in one of our community or school-based programs or in one of our residential cottages, please contact our Development Office at 406-457-4804.
Visit www.intermountain.org/Getinvolved/waystogive/wishlist to view the entire list of needs for all our programs. Donations may be delivered to the Helena Development Office from 8 a.m. to 5 p.m. Monday through Friday at 500 South Lamborn, Helena, MT 59601. If you prefer to have us do the shopping for you, you can make a cash gift online at Intermountain.org.
If you would like to volunteer your time at Intermountain Festival of Trees, sign up at www.intermountain.org. Thank you for helping bring hope and healing to children and families.
Board games
Coloring books
Markers
Crayons
Colored pencils
Books – reading level K-8
Standing basketball hoop
Lawn games
Giant Jenga game
Sidewalk chalk
Jump ropes
Skip-it
Sleds
Helmets
Nerf guns
Sand therapy sets
Playmobil town sets
Hand puppets
Sand box
Bean bag loungers
Stress balls
OT tools – fidgets, squishy balls
Silly Putty or slime
Weighted blankets
Feelings posters
Emoji pillows
Paint rollers
Large rolls of paper
Bulletin board supplies
Couch covers
Pillows
Lamps
Blender
Food processor
Winter coats
Ski passes
Amazon gift cards
Gift cards – The Painted Pot, Bowling, Cinemark, Broadwater Hot Springs
Pencils
Colored pencils
Pens
Glue sticks
Electric pencil sharpeners
Art supplies – paint and brushes, colored paper, ribbon, etc.
Colored construction paper – 8 x 12"
Water bottles
Dry erase markers
Bean bag chairs
Head phones for iPad or computer – not ear buds
Sensory – hand fidgets, oral sensory chews, Therabands, seat cushions
Tactile sensory ball
Amazon gift cards to purchase curriculum
Board games – Sorry, Monopoly, Kerplunk, etc.
Legos
Doll house and accessories
Chapter books
School supplies
Arts and craft supplies of all kinds
Poster board
Science experiment kits
Yogarilla team activities
Outdoor games
Miniatures for rice tray play
Brain breaks – fidgets, puzzles
Therapeutic posters
Therapeutic books
Weighted blanket
Weighted neck wrap
Headphones
Occupational therapy tools, eg. wiggle stool, seat cushion, squeezie vest, chewies
Pizza party
Healthy, protein-rich classroom snacks
Passes for field trips – Museum of the Rockies, Butte Mining Museum, Exploration Works, Myrna Loy, Grandstreet
Training opportunities for teacher, teacher tech and therapist
Variety of hand puppets
"Inside Out" themed toys and plush
Coloring books
Crayons, colored pencils, or markers
Playing cards
Paper shredder
Play-Doh and Play-Doh toys
Small toys for sand tray
Hula hoops
Finger paint
Canvases
Puzzles for children 6-14 years
Hand puppets
Folkmanis blue three headed dragon stuffed plush
Foldable teepee or tent
Magna-Tiles
K'Nex
I Spy books