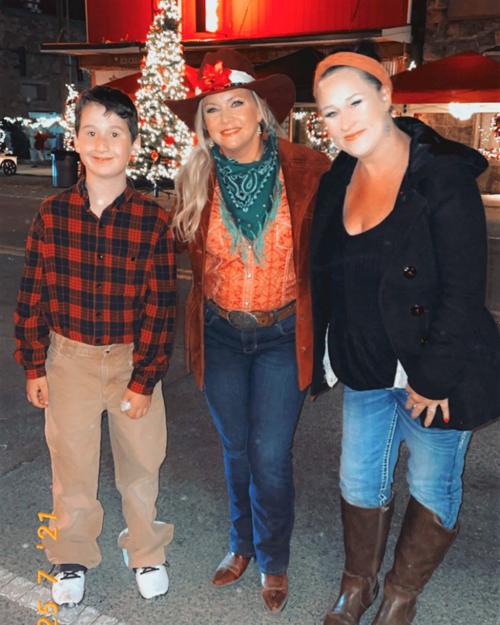 If only for a few hours, some of the old "Sabrina" magic returned to East Helena over the weekend. 
Melissa Joan Hart, who starred on TV in "Sabrina the Teenage Witch" and "Clarissa Explains It All" from the 1990s and early 2000s, was in East Helena Saturday to film scenes for "Mistletoe in Montana," which will be shown on the Lifetime channel during the Christmas holidays.
Extras from East Helena had to be bundled up in wintry finery on a sweltering Saturday night in July and do holiday shopping as a carriage ride took place around a Christmas parade.
Hart plays a Montana woman who runs a dude ranch with her father and falls for one of the guests, said her mother, Paula, who is also her producing partner since 1994, in a telephone interview from Canyon Ferry, where another scene was being filmed. The two have a production company, Hartbreak Films.
Also starring are Jamey Sheridan and Duane Henry.
East Helena residents, including a city councilman, were recruited as extras, filling in the background.
"It's a pretty town and we liked it," Paula Hart said about the location. She added they are filming elsewhere in the state as well.
"We finish this week and then we're done," she said.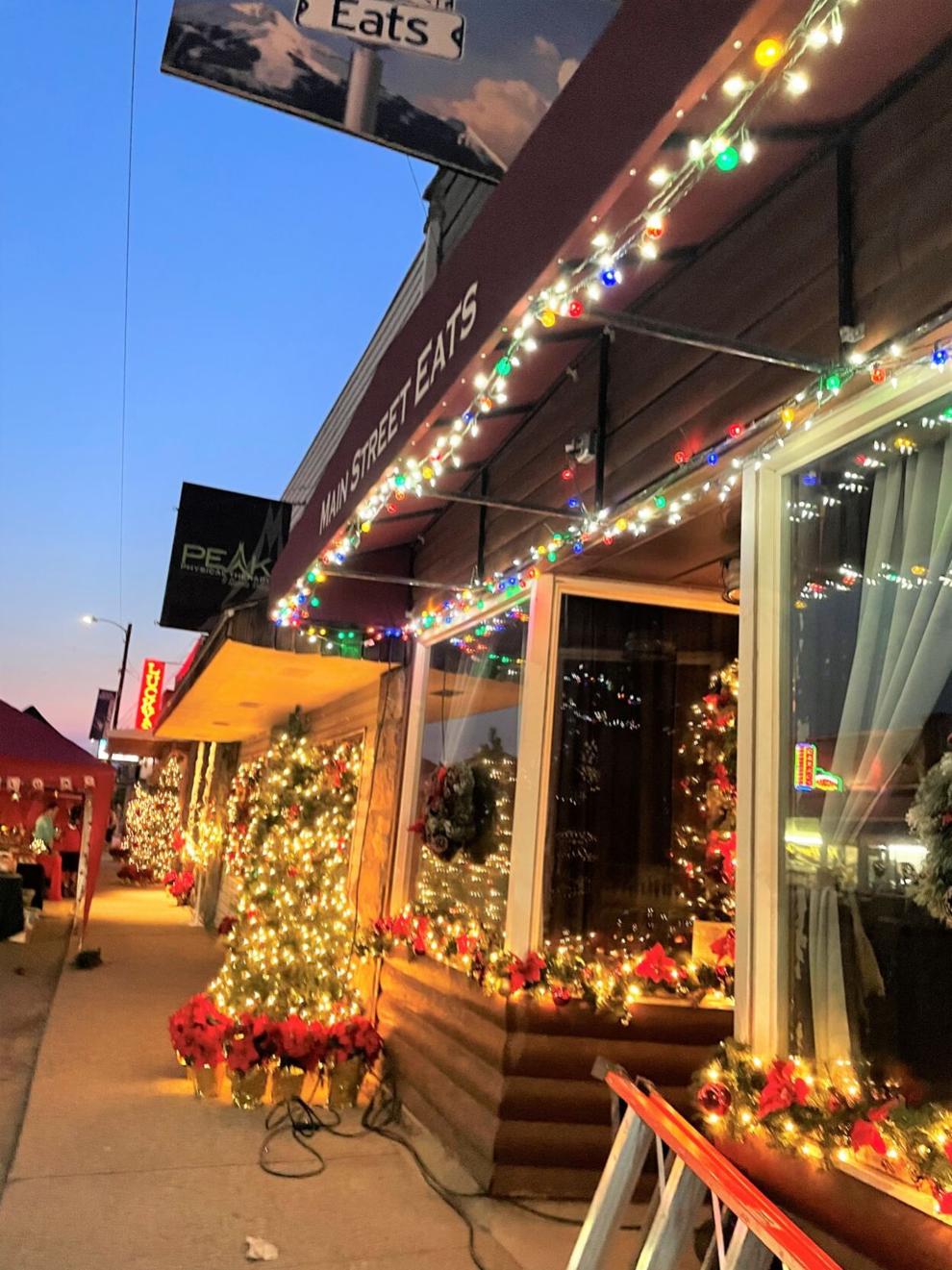 Among those helping to create the Hollywood magic in Montana were Kira Maness, 32, and her 10-year-old son, Liam Turner.
Maness said she had intended to watch her son be an extra, then got caught up in the fun. She said her hair was in a top bun "and I thought, 'I wish I would have planned this better.'"
They were dressed in winter clothing and among the townspeople cheering on the Christmas parade that she said stretched along Main Street from Stacks Clothing Co. and Antiques to the Eagles building. Several people said the movie claims that Montana was having a warm winter.
"That was a fun night," she said.
Tabatha Reisbeck, owner of Stacks on Main Street where the movie's parade took place, said she met with Hart and her mother. She said she and sister Kim Williams and friend Amy Matlock put some wintry items in the store's front window, to blend in with the December theme.
Will the store make it into the final movie?
"You never know what (they) are going to cut," Reisbeck said.
She added that Paula Hart told her one reason they selected East Helena was because she had seen some photos of the East Helena Rodeo Parade online and thought it was a cute town. Reisbeck and her husband Kasey organized the parade and took some pride in that.
Allison Whitmer, film commissioner with the state Film Office, said Tuesday demand for TV content has "skyrocketed" during the pandemic and all of the networks and streaming services globally have been vocal about their need for new content.
Whitmer said it is not unusual for winter-themed films to be done in the summer to fit production schedules. And she said the state's evergreen trees make it easier to change the seasons.
"East Helena really assisted in creating a beautiful winter sequence during this heat wave, allowing night filming, blocking off part of the street and working with the crew on the best places for decorations," Whitmer said.
East Helena City Councilman Kelly Harris was uptown and got caught up in the movie making. He says he is standing in the background as an extra.
He saw it as an opportunity that may not come around for him again. He said the actors were extremely friendly and he said many of the crew members were from Montana. He said they had transformed East Helena into a winter wonderland for the shoot.
Harris said he left the night knowing a couple of simple truths: One was that he will never be an actor. The other was that this man who likes to watch sports on TV would likely be watching a movie on "Lifetime."
Assistant editor Phil Drake can be reached at 406-231-9021.